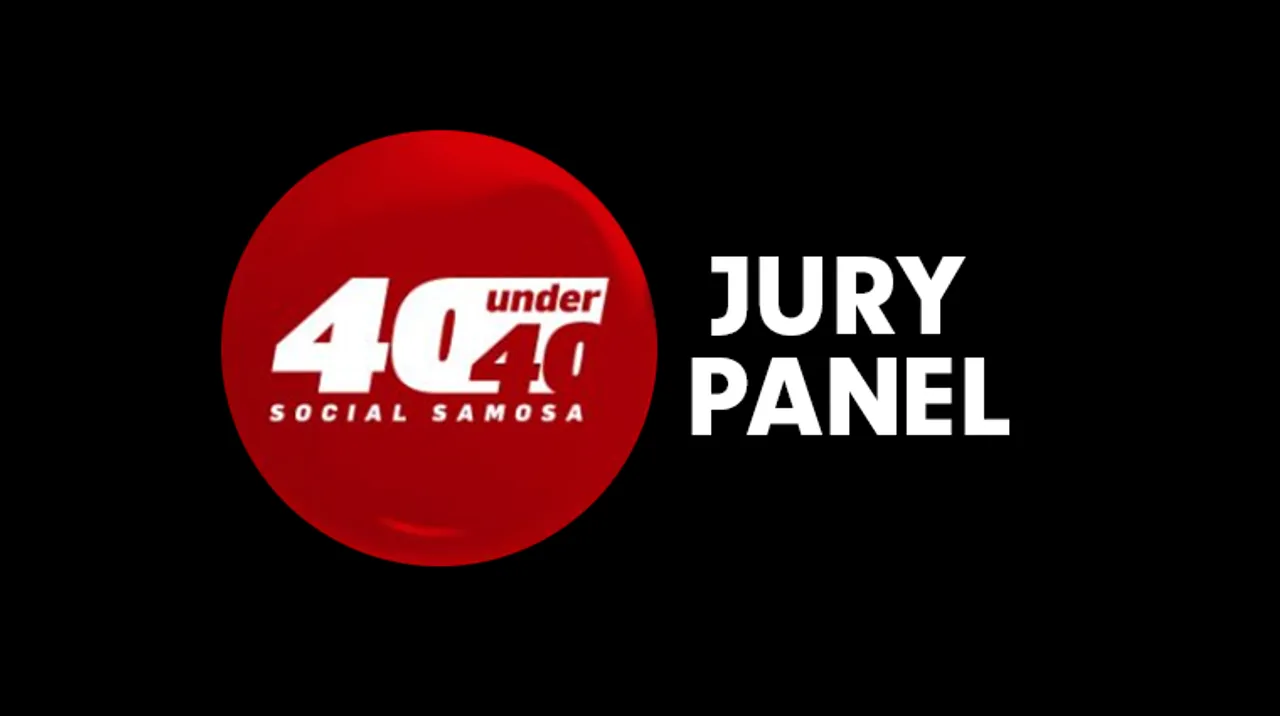 Social Samosa Network is all set to Raise a Toast to the Titans of the M & A industry with Social Samosa 40 Under 40. Here's the Jury Panel that will help in this endeavour.
Social Samosa 40 Under 40 is an attempt by the Social Samosa Network to raise a toast to leaders who have helped shape the Media, Advertising, and Marketing industry with hard work and perseverance. To do so, we have a panel of esteemed experts as the jury.
Here, we strive to honour and celebrate the titans who have helped shape the industry with years of hard work, patience, and perseverance. This is the second edition of the awards.
Here's a quick recall: Nominations can be made across the following categories:
Account Management
Analytics
Brand Management
Business
Content Marketing
Creative
Digital Marketing
Media Entrepreneurship/Leadership
Media Planning
Strategy
You can register here.
Now that the nominations are open, it's time to introduce the world to the Social Samosa 40 Under 40 Jury members who would help pick the title-worthy persons from the lot.
Presenting Social Samosa 40 Under 40 Jury Panel







The jury members will evaluate the participants according to the pre-decided parameters. With these industry stalwarts all set in their search for the titans, it is now time for the participants to put their best foot forward and go for this feat.
Participants can nominate themselves or a member of the industry they feel is qualified for #SS40Under40. Nomination can be done here.
More details will follow soon, stay tuned! For anything specific about #SS40Under40, write to us at team@socialsamosa.com or tweet to us @Social_Samosa.