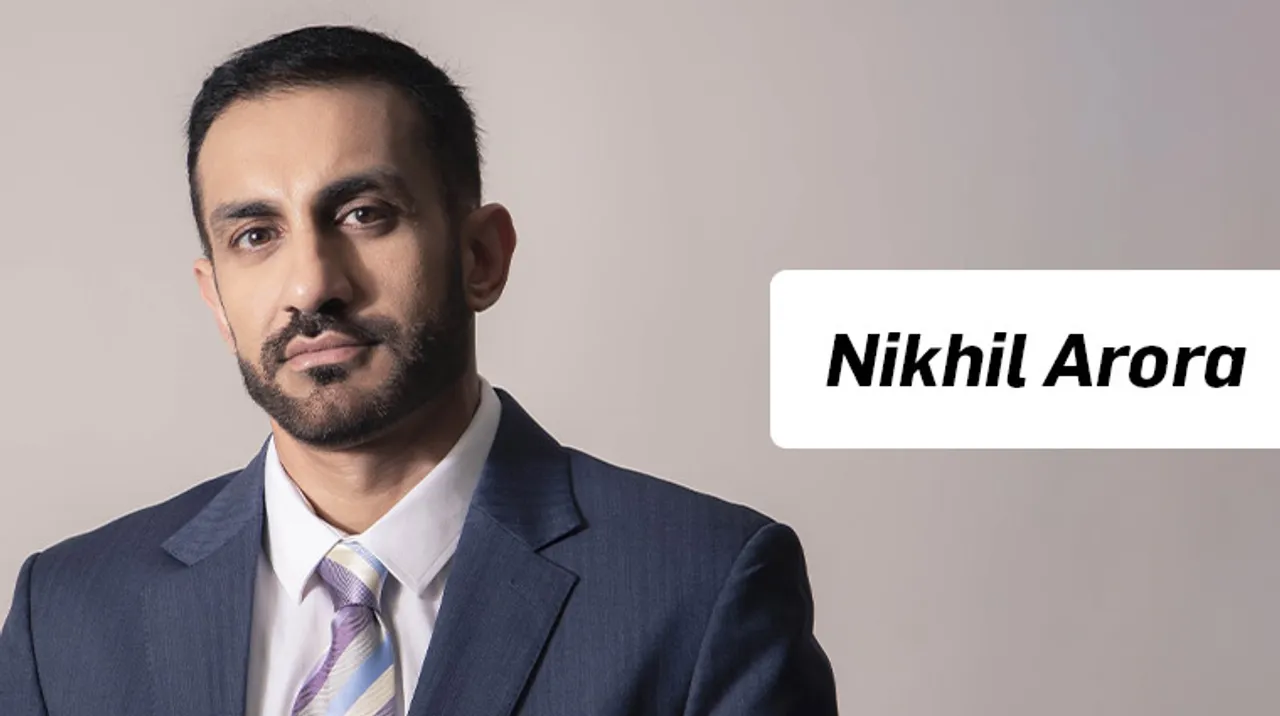 Nikhil Arora, MD and VP, GoDaddy India, talks about how responsible enterprises help leverage the power of technology to bring together communities and deliver social good, while staying true to their purpose.
COVID-19 has changed the way the world operates in the most fundamental ways. It has brought about significant alterations in the way we live, work, engage with each other, with businesses, service providers, and governments. Over the past few weeks, we've seen technology emerge as a key enabler which brings together agencies across functions to ensure delivery of efficient information and relief measures across geographies. From governments, non-profits to private enterprises, we've seen meaningful collaboration as well as effective utilization and implementation of technology to ensure help reaches those who need it the most!
The pandemic has shown that the wellbeing of individuals and communities is a prerequisite for the economic engine to work successfully. Many businesses and individuals have come together to help each other and commit to the larger cause.
Here are some examples of how responsible enterprises help to leverage the power of technology to bring together communities and deliver social good while staying true to their purpose.
Utilizing
Existing Models to Extend Help
Given the scale of the pandemic, many brands have expanded their existing services and collaborated with other businesses to serve the community amidst a crisis. Technology is playing a crucial role in keeping our society functional in a time of lockdown. Brands are revamping their strategies and pivoting towards delivering social good. For instance, food delivery platforms- Swiggy and Zomato have included grocery delivery as part of their services by partnering with several large, as well as local, grocery chains to supply essential products. Payments platform Paytm has also ventured into food delivery by delivering food to the health workers.
Brands are not only coming up with additional offerings to extend help in times of lockdown but are also stepping forward and supporting the community with some extraordinary services. Ride-hailing major Uber India is offering free rides to healthcare workers and government officials under its UberMedic Service.
Harnessing the
power of community backed by digital
COVID-19 has been a testing time for the country, but it has impacted people with the least access to a stable income the hardest. We've seen a wide range of private and public enterprises come together to collaborate and extend help in these challenging times and digital has been the glue binding these partnerships together. Recently, the India entertainment fraternity and Facebook came together for a home-to-home fundraiser concert, I For India- with 100% of the proceeds were committed to the India COVID Response Fund managed by GiveIndia.
Another such unique initiative is Zariya Foundation's fundraising campaign by Salim-Suleiman, where
the celebrated music directors, along with GoDaddy India, are helping raise
funds for folk musicians from across India's rural districts to help them
weather this crisis.
As brand purpose becomes critical in these evolving
times, it is imperative for businesses to move beyond their product offerings
and focus on driving a positive impact on the community. One can take reference
from such initiatives and support the community through their businesses and
create a positive impact.
COVID-19 is changing what is possible. Amid the uncertainty and global crisis, it has also resulted in the need for more connectedness, as well as, radically changing the meanings and ramifications of a community belonging in itself. These uncertain times have made many businesses to come at the forefront and serve the community. Irrespective of the sector, size, or nature of a business, we've seen enterprises come forth and make themselves accessible and human in these difficult times—not just to their consumers but to the masses- backed by the power of digital.
The article is penned by Nikhil Arora, MD and VP, GoDaddy India.