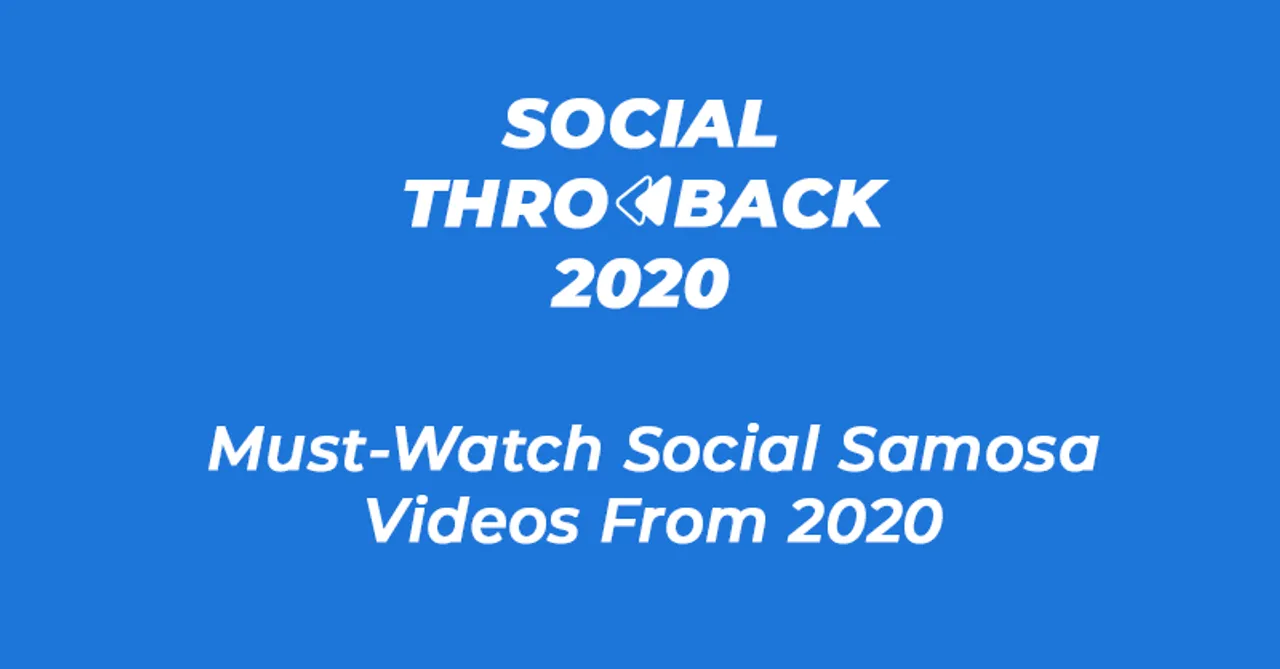 Here are the videos from the house of Social Samosa for A&M professionals who want to gain insights from industry stalwarts and brand custodians, and gauge the impact of the pandemic on the year that was.
Social Samosa fulfills its foremost purpose of bridging the knowledge gap that grew wider during the pandemic with enlightening sessions and discussions by marketing mavens and videos featuring experts from various sectors.
In an increasingly disconnected world, it is all the more significant to stay connected with the real-world happenings and circumstances that might impact one's line of work and their industry.
Although, the year has been overwhelming enough and is always accompanied by the burden of functioning as 'business as usual'. The comprehension of these experts supported with rational judgments can give A&M professionals, the pot of knowledge required.
This year also marks the returning season of our marquee property #TheSocialCMO, featuring marketing leads of a few of the biggest brands, throwing light on how COVID-19 changed the brand's marketing strategy.
'The New Normal' is a series of panel discussions categorized sector-wise, to give marketing professionals a deeper insight into their industry and the effect and solutions to problems created by the pandemic.
Watch through more of such videos filling the knowledge gap.
#AgencyCon2020: Opportunities Beyond The Regular For Advertising And Marketing
#SamosaTalks: The New Normal For Branded Content
#SamosaTalks: The New Normal For Performance Marketing
#SamosaTalks: The New Normal For BFSI Marketing
#SamosaTalks: The New Normal For F&B Industry
#SamosaTalks: The New Normal For FMCG Industry
#TheSociaCMO Ft Srinivas Adapa, CMO, Burger King
Influencer Marketing On Instagram Ft. Sandeep Bhushan, Director & Head of GMS, Facebook India
If we have missed out on any of your favorite videos from Social Samosa, write to us at content@socialsamosa.com or let us know in the comments below.