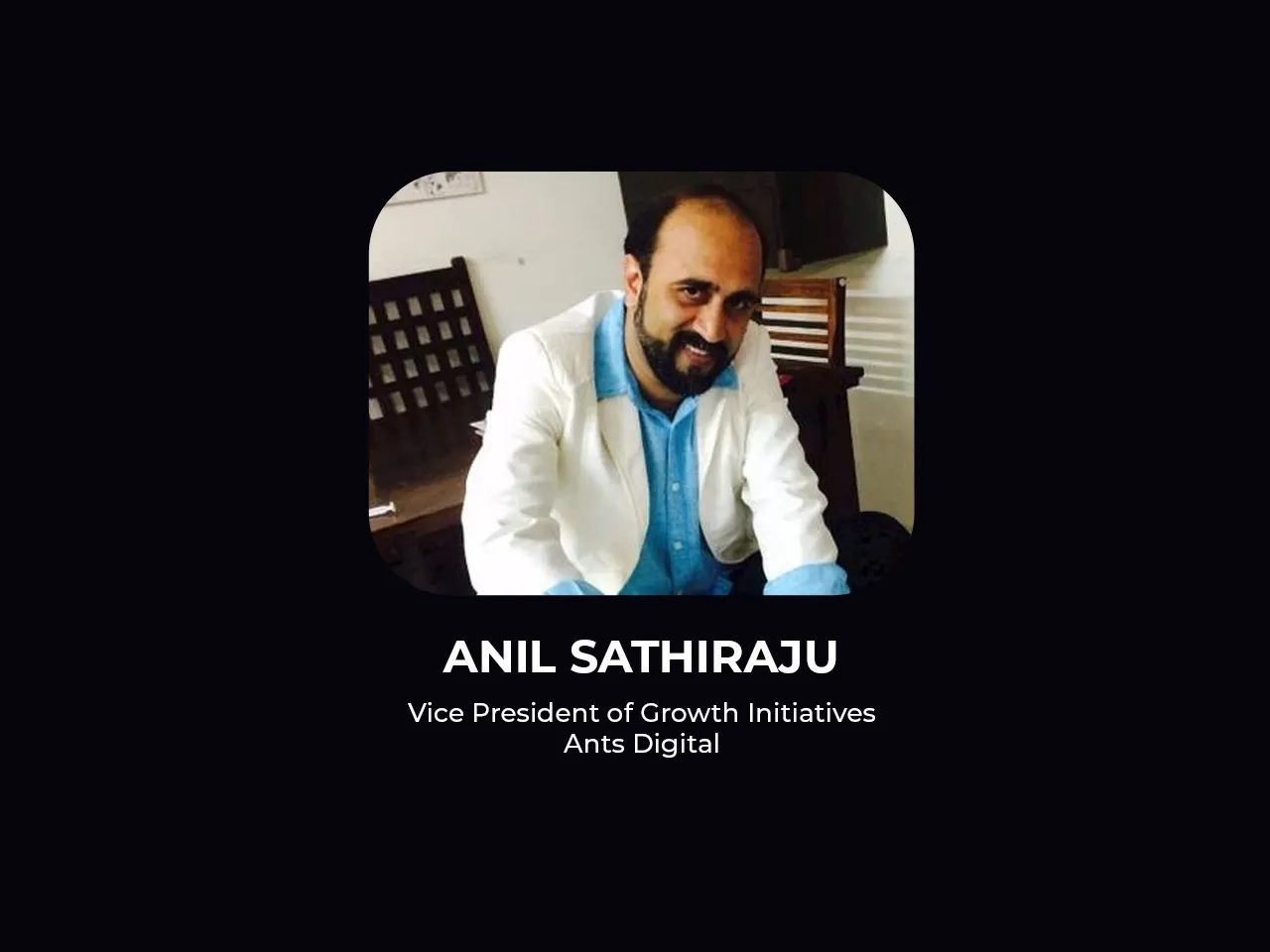 ANTS Digital has appointed Anil Sathiraju as Vice President - Growth Initiatives. With a career spanning over 25 years in the media and entertainment industry, Anil brings expertise and innovation in the space of advertising, media & entertainment.
Speaking on the appointment, Sanjay Arora, CEO, of Ants Digital said, "At Ants, we are constantly looking to scale our service offerings for clients. With Anil joining the team, we will surely open a lot of doors to growth. Ants is a fully integrated digital and marketing consulting firm with offices across, Gurgaon, Mumbai, Hyderabad, and Bangalore. We are delighted to welcome Anil on board to Head the Growth Initiatives. Anil comes to Ants with a rich background in the Media and Entertainment sector, which has been growing at a rapid rate. We are sure to make an impact on our clients and I am excited to welcome him aboard."
On his appointment as a Vice President of Growth Initiatives, at Ants, Sathiraju said, "It gives me great joy to join the ANTS team. It's a new step with completely new challenges and I am really looking forward to an exciting phase. With my last 25 years in advertising, media, and entertainment, I am looking forward to doing some exciting and innovative work for our clients."
Sathiraju's last stint was with Wavemaker, a GroupM company, for close to nine years. During his stint there, he assumed the dual roles of General Manager and head of South Entertainment. His other long stint for 15 years was with DDB MudraMax as the Head of South. Prior to that, he was with Vibrant Media and  MAA Communications Bozell, where he kick-started his professional life.