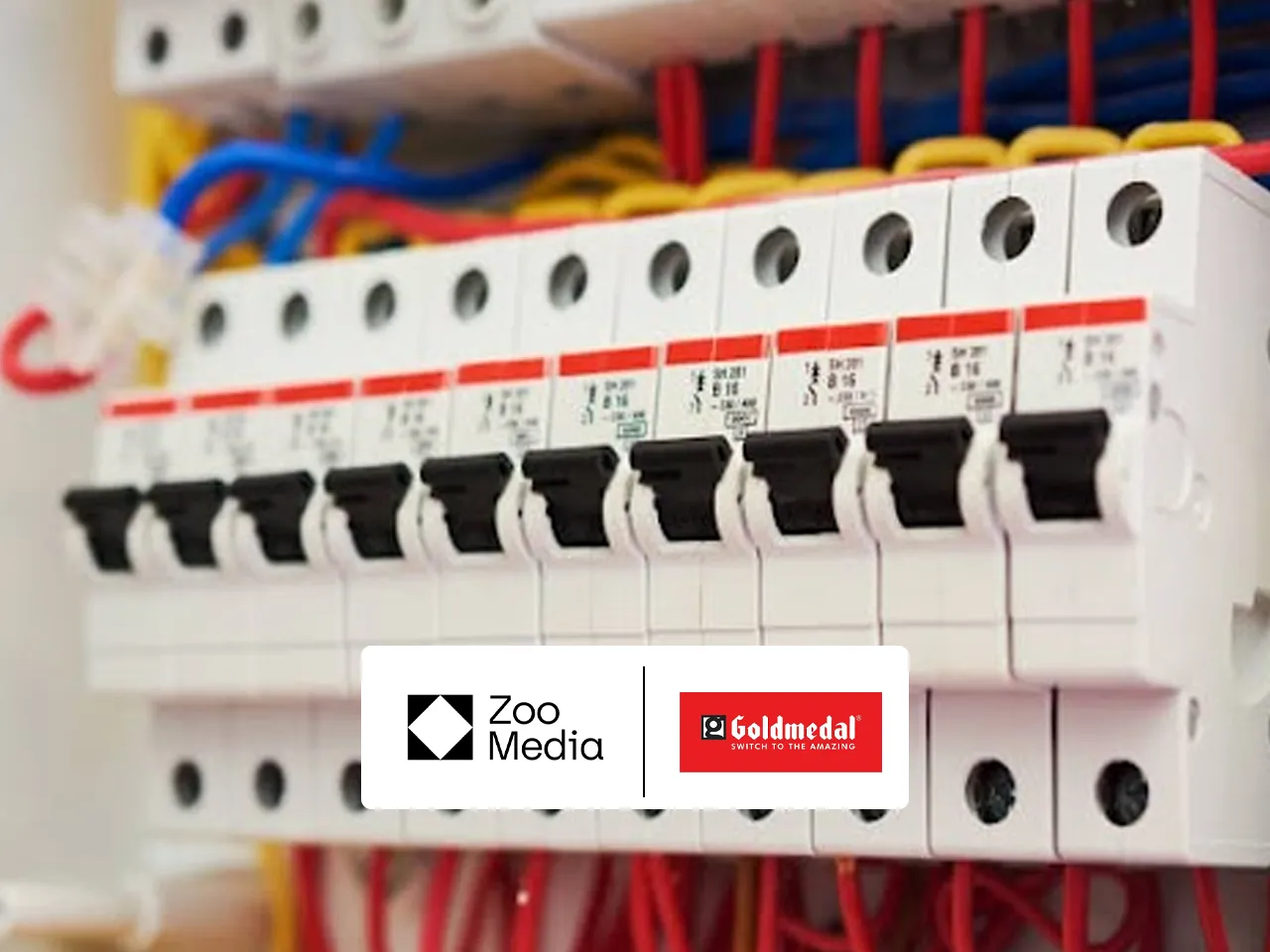 Zoo Media Network, a media network of 10 agency brands, has won the mandate for Goldmedal Electricals Pvt Ltd, a leading player in electrical solutions, for their digital marketing. The network won the mandate following a multi-agency pitch. 
The mandate for digital marketing includes full-fledged creative and media services, which will be managed by Zoo Media Network's flagship agency, FoxyMoron. Meanwhile, Pollen, the influencer marketing agency under the network, will be responsible for curating robust influencer campaigns for the brand, all managed from Zoo Media Network's Mumbai headquarters.
Kishan Jain, Director of Goldmedal Electricals, expressed his enthusiasm about this partnership, saying, "As a company engaged in the business of making amazing wiring and electrical devices, we wanted to partner with the best to showcase our philosophy and product innovations in the digital space. With its depth of services, technical expertise, and track record of handling some of the best brands in the business, Zoo Media was an obvious choice. We are excited about this association and look forward to creating some iconic communication ideas together that will lead to a stronger, more meaningful connection with our end consumers."
Commenting on the win Vivek Das, CEO of FoxyMoron [Zoo Media], said, "At Zoo Media, we are always excited to partner with brands that are on a journey of evolution towards a digital-centric model. Goldmedal Electricals has a fantastic product portfolio with a high technology quotient, and we will be partnering with them to elevate the brand's recognition & association with customers across the spectrum towards a purposeful & more profitable relationship. We believe magic happens at the confluence of content, media, data and technology. To achieve this, FoxyMoron will lead the engagement, driving overall digital strategy, creativity and media in collaboration with Pollen on influencer marketing. We look forward to bringing the power of the Zoo Media network to Goldmedal Electricals."
Pratik Gupta, Co-Founder of Zoo Media, shared, "Indian-owned businesses always inspire us at Zoo Media. Our recent discussions with the Directors and the marketing team at Goldmedal Electricals have reinforced my belief that these businesses are well-equipped not just to compete but thrive in the highly competitive market. I'm excited about using Zoo Media's strengths to help Goldmedal Electricals achieve its business goals through effective, measurable marketing."