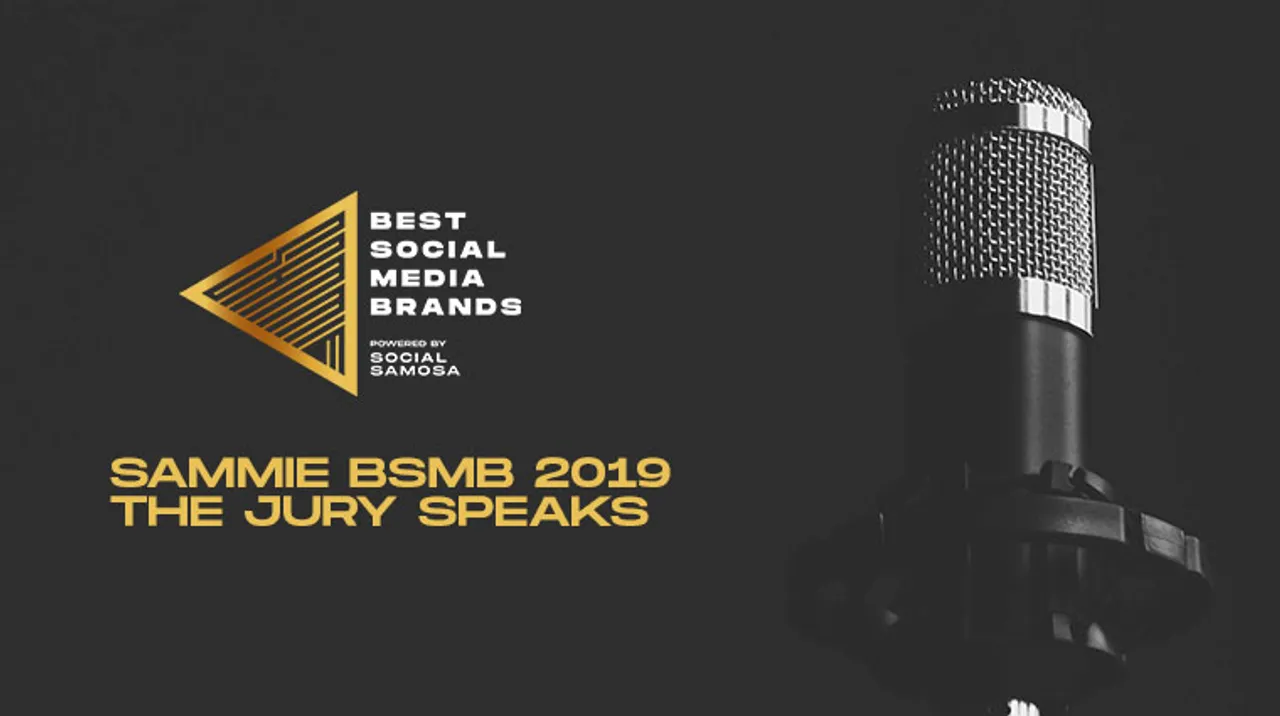 While we gear up for the Best Social Media Brands Awards & Summit on 6th August at ITC Grand Central in Parel, eminent Jury members shed some light on their expectations from the SAMMIE participants.
SAMMIE Best Social Media Brands 2019 is just around the corner, where brands put their best foot forward. The results for the event would be announced on 6th of August at ITC Grand Central, Parel commencing, at a grand finale commencing at 3 PM.
The diverse Jury panel for the event from creative, media and digital backgrounds, get in conversation with Social Samosa, sharing their opinion on the Indian social media industry and winning formula for SAMMIE.
Sumanto Chattopadhyay, Chairman, and CCO, 82.5 Ogilvy mentioned in a contemplative manner that it's going to be about creativity for him. The impact is also important, he quips in and how creatively the participants have utilized the medium.
He further adds, "If I am looking at 20 entries who have used data and technology effectively, then I want to see, who has used it in the most creative way. Being creatively impactful matters."
Another distinguished member from the Jury team, Anubhav Sonthalia, CEO at Merkle Sokrati shares that the impact on consumer matters the most to him as a marketer.
Sonthalia elucidates that Data-oriented creativity showcased on social media platforms in a unique manner would stand out for him.
Rajesh Ghatge, CEO, Indigo Consulting analyses and appropriately puts forth on the winning parameters sharing that he would like to see work that performs on KPIs and the KPIs which bring business impact.
"It's about performing on KPIs which create business impact." Prior to the discussion, he points out that to him, Digital is mainstream and purely marketing which is the 'now' in the industry.
On the other hand, Vishal Chinchankar, Chief Digital Officer from Madison, from the Jury panel mentions that he looks forward to the next big thing being majorly into data and technology.
"Its Human idea which is backed with good data and numbers. A right and a left-brain combination. The winner takes it all and whoever brings in both", Chinchankar expresses.
As the participants battle it out for the top spots, join us on Tuesday, 6th August to felicitate and celebrate the best social media brands in the industry.