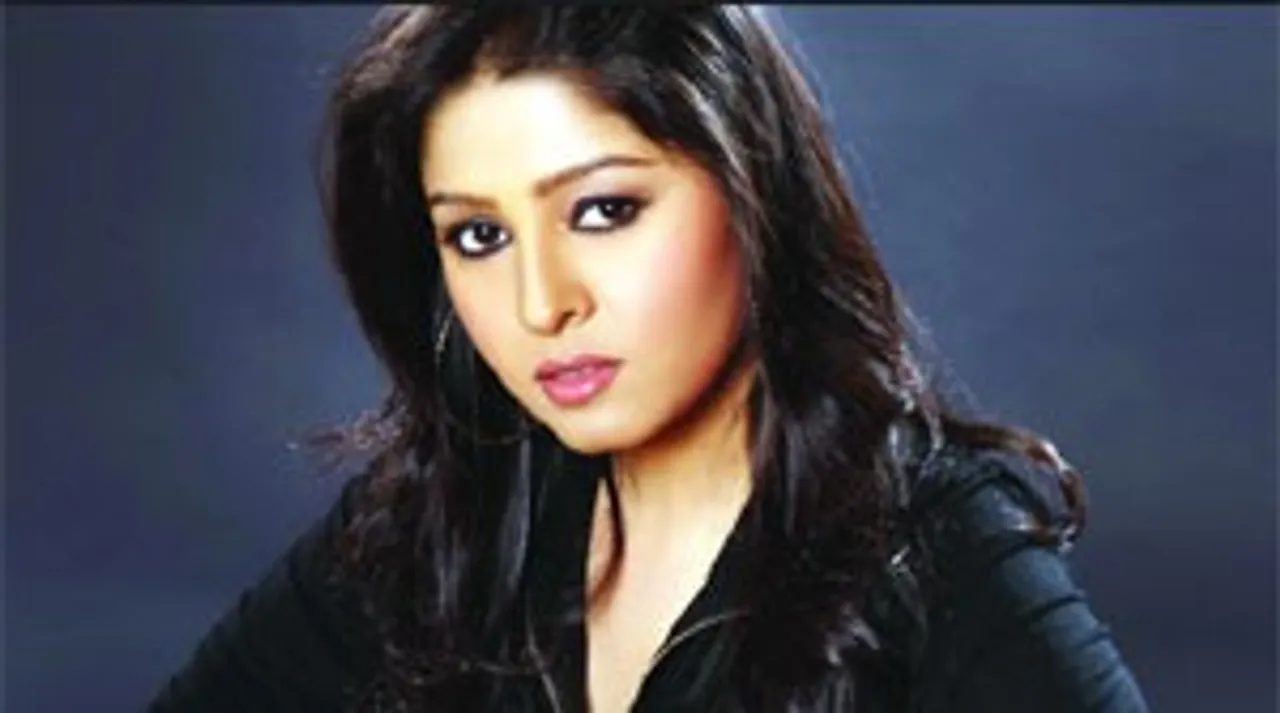 Voilà! I interviewed the singer... the performer (as her twitter bio says) - Sunidhi Chauhan some days back as my curiosity to know how musicians are using social media for professional and personal marketing. It's so important for me to know the real person behind a social avataar on Twitter and Facebook that I barged into the house of the 'Sheila ki jawaani' singer for a quick chit-chat.
So, the conversation is shared below just as it happened:
Jason: Hey Sunidhi?
Sunidhi: Hello Jason.
Jason: Congratulations!! You're finally active on your Twitter account - @sunidhichauhan5. Does it feel good?
Sunidhi: Thank you thank you. Yes, absolutely :)
Jason: We've known the Sunidhi Chauhan who is this real big music celebrity across the globe; tell me who this Sunidhi Chauhan on Twitter is like?
Sunidhi: On twitter, I'm exactly the way I am at home, with friends, with colleagues and even at work. So I'm less of an outdoor party's person and more of a casual conversational geek.
Jason: You've chosen Twitter over Facebook, Google Plus and even a Website. What is the reason for that?
Sunidhi: Hmmmm. For me this was the easiest way to connect with fans and I want to confess to you that I found the name 'Twitter' really cute and cool.
In the beginning, I was really hesitant to get on Twitter or any social networking platform for that matter as I didn't have my own website too. As I've been working like mad for the last so many years and there has been no time to even collate material for the website. But then I did see a lot of my industry friends on Twitter and then realized its okay to be on Twitter.
I've been using Twitter to keep myself updated with news as I don't watch TV (Tada, that's news!!).  But the funny bit is that I don't tweet much as much as you do or my other friends do. I'm just a random person who would just wake up at night and tweet or be off Twitter for day's altogether. I don't follow a fixed pattern for tweeting and this makes me be in control of the platform.
My objective to be on Twitter is to interact with the fans and updating them on opportunities to see me in person for a gig or some event just becomes my responsibility.
Jason: Let me be honest, it's sweet to see the personal side of a music celebrity online but given your busy schedule how do you keep up with the social media upgrades? Is this that you're in love with Twitter so much that you take a lot of time or there is a Social Media Manager handling you're account? Come-on tell me the truth?
Sunidhi: Hahahaa!! (In capital letters) I MANAGE MY TWITTER PROFILE BY MYSELF. The fact is that I love to be online and talk to my fans and take feedback from them for my work.
Let me tell you a few things, I like to do on Twitter:
- I love to read people's tweet that's exactly where I get my dose of good, bad and ugly tweets from fans and people I follow which I take it in my stride and move on.
- I enjoy reading Vishal Dadlani's tweets. He is seriously funny on so many levels.
- I love to save these really sweet messages I get from fans on Twitter. So, I keep favoriting them and at this point my favorite tweets are more than my tweets :)
Jason: Neat!! You're even on Facebook. How is Facebook faring in comparison for Twitter for you?
Sunidhi: Yes, I do have a Facebook Fan page and my Twitter profile is synced with it and all my tweets show up on the page as updates. Isn't that cool?
Let me tell you a few things, I like about Facebook:
- When I put a status update on the Facebook page within 3 minutes you'll see 900-1000 likes/comments and that amazes me each time. On every status update I get practically 50 likes at any time of day in seconds. It surprises me that people are awake at all time and waiting for their favorite star to say something.
- And a small confession, One day just to see that kind of flattering response to my update I put a random status message and it felt so good to see some 1000 comments on it.
Jason: So you're just another Twitter enthusiast who loves to be on the platform but unfortunately has to behave as a music celebrity. Don't you hate the attention and scrutinizing online sometimes?
Sunidhi: Absolutely. I believe it's not a good thing to be so accessible to fans all the time being a celebrity. Sometimes the reactions and comments you get online just shake you up and leave you disturbed for days or months together.
And that makes me think, wish these platforms weren't there and one would know how music celebrities survived then with their stardom. There was a sense of immense respect for the star as the fan knew that he/she won't be able to connect with the star again but now the star is easily accessible.
Jason: True that. Just for fun case please allow me to take a simple Twitter test of yours in this informal interview. Are you game?
Sunidhi: Mar gaye :P
Jason: What is a retweet?
Sunidhi: For me, retweeting is like supporting a cause or sharing something I've read on Twitter
Jason: What do you think a tweetup is?
Sunidhi: This one is challenging. I guess it's like waking up someone like tweetup... wakeup: P Jason, I don't know :(
Jason: Hahahaha! You knew about one and the other one was a new term for you. So this means you're still learning how to best optimize Twitter for yourself. Right?
Sunidhi: Yeah, I'm a dodo in that way. I'm still learning the platform with help of fans and will be experimenting quite a bit from here on.
Jason: What do you think of the million music covers which are created and posted by your fans of your popular songs on YouTube?
Sunidhi: Ahhh. I just love what people do with my songs. I remember, recently a band called Rave iBand covered one of my recent hits - 'Sheila Ki Jawani. Let's watch/hear them in this YouTube video (runs to her laptop) and shares this link -
Rucha, the vocalist of this unique band has such a wonderful voice and these artists who do a great job with my songs have a special place in my heart. You know what, I'm currently making a list of such artists who I can invite for the Indian Idol 6 audition which I'm co-judging this year and if they do participate it will be awesome. For all we need is good talent :)
Jason: Finally, in the words of Charles Caleb Colton, "Imitation is the sincerest form of flattery". Whom do you think you can imitate on Twitter for the style of tweeting?
Sunidhi: Loads of inspiring tweeple I follow but I like my own style.
Jason: Woaah!! Sunidhi, they don't call you the most versatile singer in the history of Indian Music just like that. You proved it totally!! Do stay social. Thanks for taking time for us :)
Sunidhi: My pleasure. Thanks for all the tips you gave me about Twitter and don't tell that to anybody else :)
That was how two twitter profiles met, spoke and discussed about Social Media.