The neo urban Indian spends a large part of his/her digital life on the social web by sharing and gathering information via Twitter, networking with other professionals via LinkedIn, connecting with long lost pals on Facebook and what not. The bottom line is, most of us are on the social web, whether as individuals, or as brands, or both.
Now how should those revered men and women in white lab coats, with stethoscopes hanging around their necks, those whom you trust your life with, be navigating those myriad walled gardens that proliferate today's social web? How, as a physician should you use, say Twitter? Or YouTube? Or the omnipresent Facebook to connect with your audience? What's your purpose? What should be your approach to optimize your social media channel? What should be your attitude? What are the social channels you should follow?
Let's explore some social media tips for doctors
Create a Medical Mindspace
On social media everybody looks to promote their brands. The case of the doctors however, is a tad different. You cannot possibly hope to send direct advertorial messages about your skills. Not to your patients any way. So how do you go about it? The rule of thumb – be approachable, but don't be too friendly. Your purpose, while connecting with your audience, should be to provide them with a space where they can find the right information, the right knowledge, as well as feel positive.
Build Trust
As a doctor, you have the scope to connect with potentially the largest possible human network on earth. Think about it - every human being, some time or other, is going to need to see a doctor!
So how should you approach your audience? The trick is to strike the right balance. Though there are no written-in-stone rules for the social web, you as a doctor, can keep a few things in mind while approaching your audience on the social web:
Be clear: Set a guideline about what type of content you want to create and post and when. Stick to it as much as possible.
Don't over-post: No-body likes to be bombarded with a stream of content updates everyday. Be careful about it. Post in an unobtrusive manner and post with time gaps. You want to be sought after among your audience. People should be interested about your content, not bombarded by it.
Build trust, not "friends". Don't be too informal in your approach. Neither be too formal. Look sincere. Create a TRUST-worthy image.
The Indian challenge
As a doctor on the Indian social web your challenges would be a bit different from the ones faced by the Westerners. In a society where your profession is still largely revered and where you are often seen as a demi God, how exactly can you optimize the social media to enhance your audience? Where and how exactly can you draw the thin line between being approachable and yet not being a "friend"? Well what you need is to be a bit cautious.
What are your options then?
Optimize the Twitter
When choosing the social media channel, the first thing that pops up in your head is Facebook. But when you are in the world of medicine – whether as a doctor, or as a brand –i.e. a hospital, or a clinic, it's probably better to start with Twitter. Why? Because, in any of those capacities, your true role is that of an adviser, a SME, whose opinions are respected and followed. Also, Twitter can be the perfect space for creating a knowledge space.
Ways to use Twitter: As said above, try to be the SME. Try to be the one whose opinions are respected and looked forward to. You don't need to be tweeting every day, but when you tweet, be sure to tweet sense (and sensibility, if possible). As an additional tip, don't necessarily try to tweet about you. Rather, try to tweet about the things happening in your professional space.
Content suggestions: Short, informative chunks of content can work best for your Twitter channel. Here are a few suggestions:
Place nuggets of information about your institution or your practice.
Float suggestions about some therapy
Float information snippets about the things that are happening on the cutting edge of research area.
Utilize YouTube
One of the best ways to create a knowledge space is to create and disseminate interesting, informative, and if possible, intriguing videos. What can you post here? Nearly everything from surgery details, to a tour of your campus, and even patient testimonials.
You can further use it to post informative videos about, say, how does a particular surgical operation work out. Or, how some doctors are using robotics to surgery these days.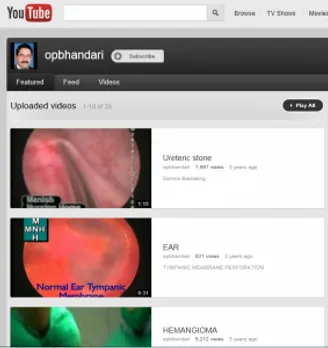 Note: If you are trying to create a healthcare mindspace in your niche, a YouTube channel along with a Twitter account is probably  the best practice you can follow
Leveraging the Blogosphere.
There is nothing like having a blog to disseminate some of your information and opinion. Set up a blog in one of the easier to use platforms like Wordpress or Tumblr. After that create a basic blueprint about the type and frequency of content you want to place there. Once that's done, stick to it.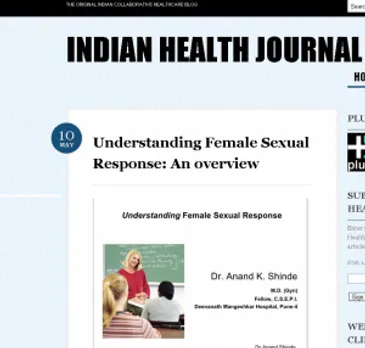 Use this space very discretely. For instance, check your posts thoroughly before publishing them. Minor typos are generally ok for a blog, but if your patient finds typos in your blog, it may not be a good thing for your reputation. As for the content, we suggest, use it to create a mindspace for your niche. Use images, and videos whenever possible, and also don't forget to tag your blog to all your other social media channels –Twitter, Youtube, LinkedIn and whatever else you use. In fact your blog can probably be the only space where you can connect both with your professional network as well as your patients.
Take a  plunge into the blogosphere. There is every chance that you will find it quite rewarding.
 Linking through LinkedIn.
This is not really necessary to connect with your audience. However, if you are looking to share and collaborate with other professionals with similar interests, its worth giving it a shot.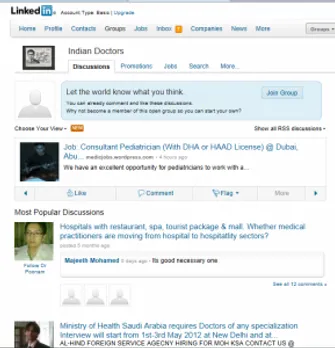 Where is Facebook?
 This might sound weird, but our suggestion would be, avoid Facebook. Putting your patient at ease is a good idea, but becoming "friends" with your patient is probably not. You never know when a tagged photo of you unwinding in a not-so-doctor-like fashion can get viral and seriously harm your reputation!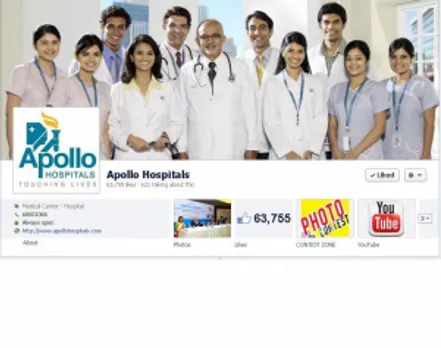 However, when you act as or for an institution, you can use Facebook, albeit with some discretion. You can in fact, use Facebook and  create a brand image and brand following that is probably difficult to get from elsewhere as it has been illustrated by Apollo Hospitals.
With a following of 63,790 as of  05/10/2012 Apollo Hospitals have by far the biggest social media presence in this space in India. Apollo Hospitals strike the perfect balance of being approachable, and yet not being casual. The page is full of information –about their own events as well as niche information like robotic surgery. They are also quick to reply to various patient queries that include questions about operations, diseases, as well as hospital facilities. To add to that they had even created quite a niche initiative like a photo contest that allows people to pose with various Apollo locations across the country.
The Final Report
To sum it up then, if you are an Indian doctor, looking forward to connect with the urban Indian audience, you have to practice a bit of a tightrope walking.
Just an afterthought. What do you think? How would Munnabhai MBBS have fared in the age of social media? Let us know in your comments!
Image courtesy Fertilewindow/indianhealthjournal and Clevercupcakes