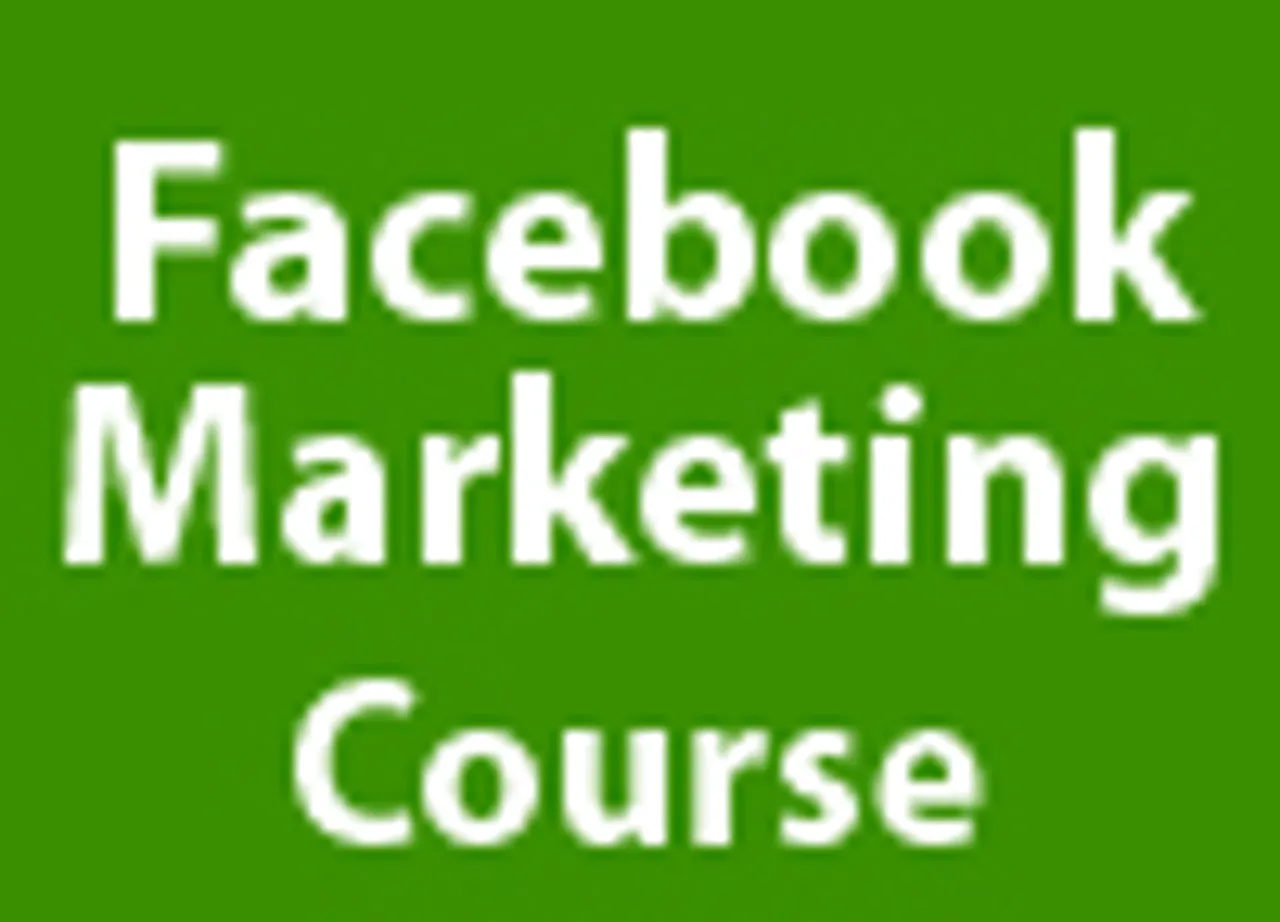 Facebook has one billion active users and majority of your customers are likely to be among them. Companies like Chumbak are driving 25% of their online revenue through Facebook (Chumbak Case Study). A significant portion of Yatra's revenue comes from Facebook (Yatra Case Study).
What are you doing to leverage this Opportunity?
This course will take you into the guts of Facebook and reveal everything that you need to know for Brand Building, Lead Generation & Customer Acquisition from Facebook.
What we cover in this course?
Well, lots of things. Here is the complete list, from soup to nuts.
Why use Facebook for your Business & what challenges are you likely to face?
Overview of Facebook Pages, Ads, Open Graph Applications, Events & Groups.
Facebook Pages Deep Dive
Facebook Ads Deep Dive
Open Graph Applications Deep Dive
Facebook Events Deep Dive
Using Personal Profiles to build business relationships on Facebook.
Using Facebook Groups to build a close-knit community.
Common mistakes people make on Facebook & how you can avoid them.
How would this Course be Structured?
The course runs over a period of 4 weeks. During this period:
We'd conduct 5 online interactive sessions of 2 hours each. Timings would be 11AM to 1PM IST (GMT +5:30) on 20th & 27th of Oct, 3rd, 10th, 17th of Nov.
Every week, we'd give you self-study material (approx 1 hour each). This material would prepare you for the discussion in the interactive sessions.
We'd also give you a lot of fun exercises every week. These are approx 3-4 hours a week and are done within groups of 3-4 people. Believe us, it's the best part of our online trainings.
And finally, we'd also give you a research topic in the area of your choice (approx 3-4 hours a week). This would prepare you well to take up large & challenging projects for your organization.
Who should Attend this Course?
Sales and Business Development Professionals
Advertising & Marketing Professionals
Brand Managers and Media Planners
CXOs
Entrepreneurs
Digital Marketing (SEO, PPC, Social Media) Professionals
Web Strategists
Product Managers
CRM Professionals
Management Students
Is there a certificate?
Oh yes. On completion of the course, you'll get a pdf-based certificate of completion.
Course Requirements
A laptop with good internet connectivity is a must.
Good communication skills will help since you'd interact with the instructor & your peers extensively for your research & exercises.
That's all.
Registration Details
Rs 9,900 (+12.36% service tax)
Group discount: 15% for 3 or more people
We provide 100% money back guarantee. No Questions Asked. You just need to attend at least 4 out of 5 live sessions. If you are not happy, you get your money back.
Contact details: karan@digitalvidya.com / +91-97160-34040
We also recommend you to register for our upcoming Make Your Web Traffic Go Viral with Facebook Applications to get your hands dirty right away.
Frequently Asked Questions
Q: Does an online course really work?
A: Oh yes, Absolutely. We have done three batches of online courses and we feel that it works rather well. First, the learning is spread over a month, which gives you enough time to digest what you have learnt. Secondly, there is a lot of peer to peer interaction which makes the whole class lively and buzzing. Finally, you do a lot of exercises while the instructor watches you over and clarifies your doubt.
Q: What if I miss one of the sessions?
A: All the interactive sessions are recorded and uploaded to YouTube. So, even if you miss one, you can watch the recording.