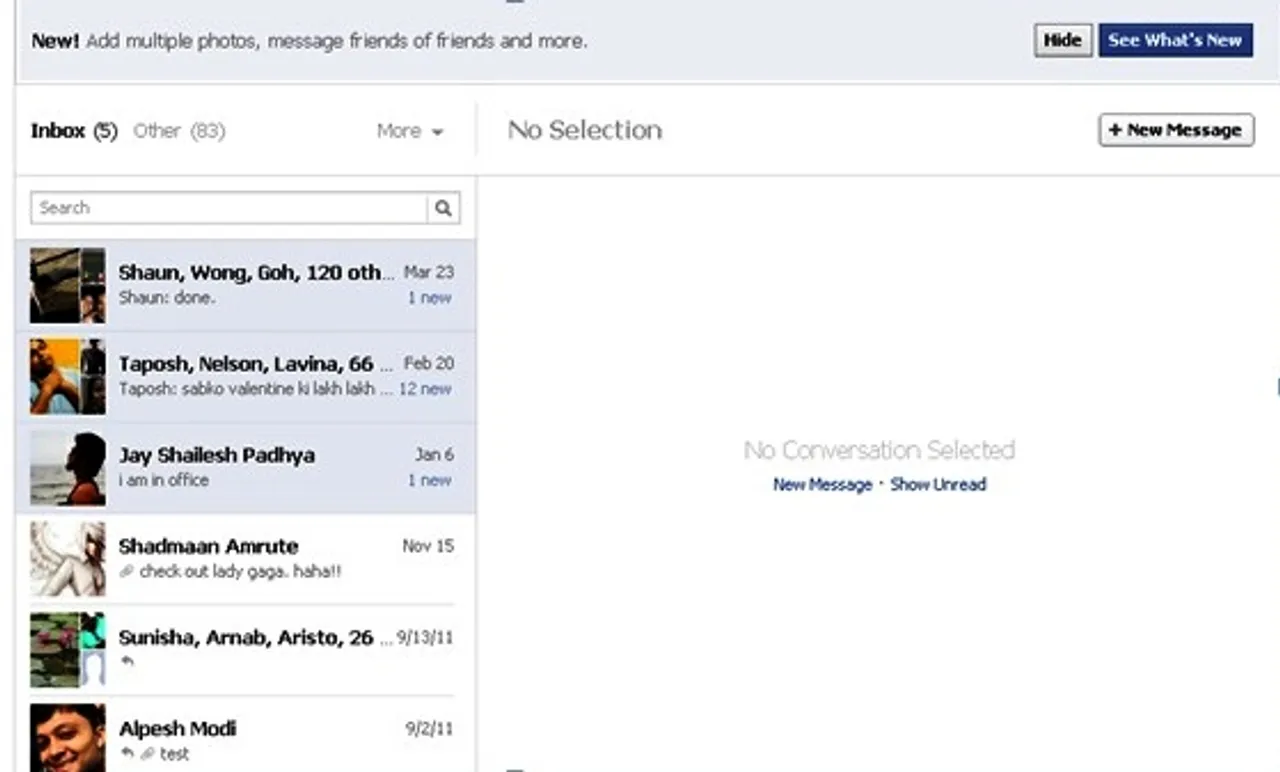 When people say that Facebook is like a woman, I say it's true. Just when you think you have figured everything out, Zuckey decides to change something.
Back in August 2012 there was an official announcement that Facebook Messages would come out with a whole new look. However, what they conveniently forgot to mention was by when. It's been more than two months, but most of the users have not yet received the Facebook messages update.
The August announcement was kind of a tease-and-reveal campaign by Facebook. It teased a new side-by-side layout to messages, allowing you to see your most recent conversations on the left side of the screen and see a whole conversation on the right. It also allows you to insert photos and emoticons into messages.
It also claims to further improve the Search and Navigation in the updated Messages, it allows you to search by sender's name or keyword from the main messages view, keyboard shortcuts will also be available to access some of Messages functionality, still waiting for the list of shortcuts though. The announcement on Wednesday also confirmed that it'll be rolling out to all users, but again, Facebook declined to give out a timeframe for the roll out.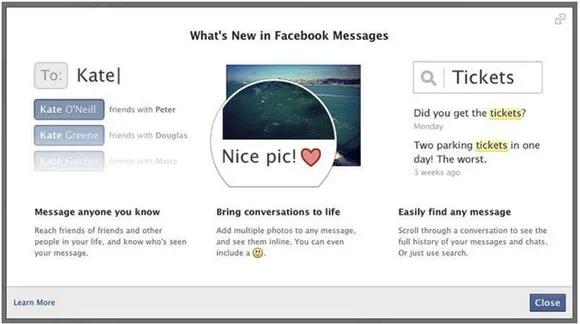 Frankly speaking, just looks like a Normal Gmail android application visually. What do you think?