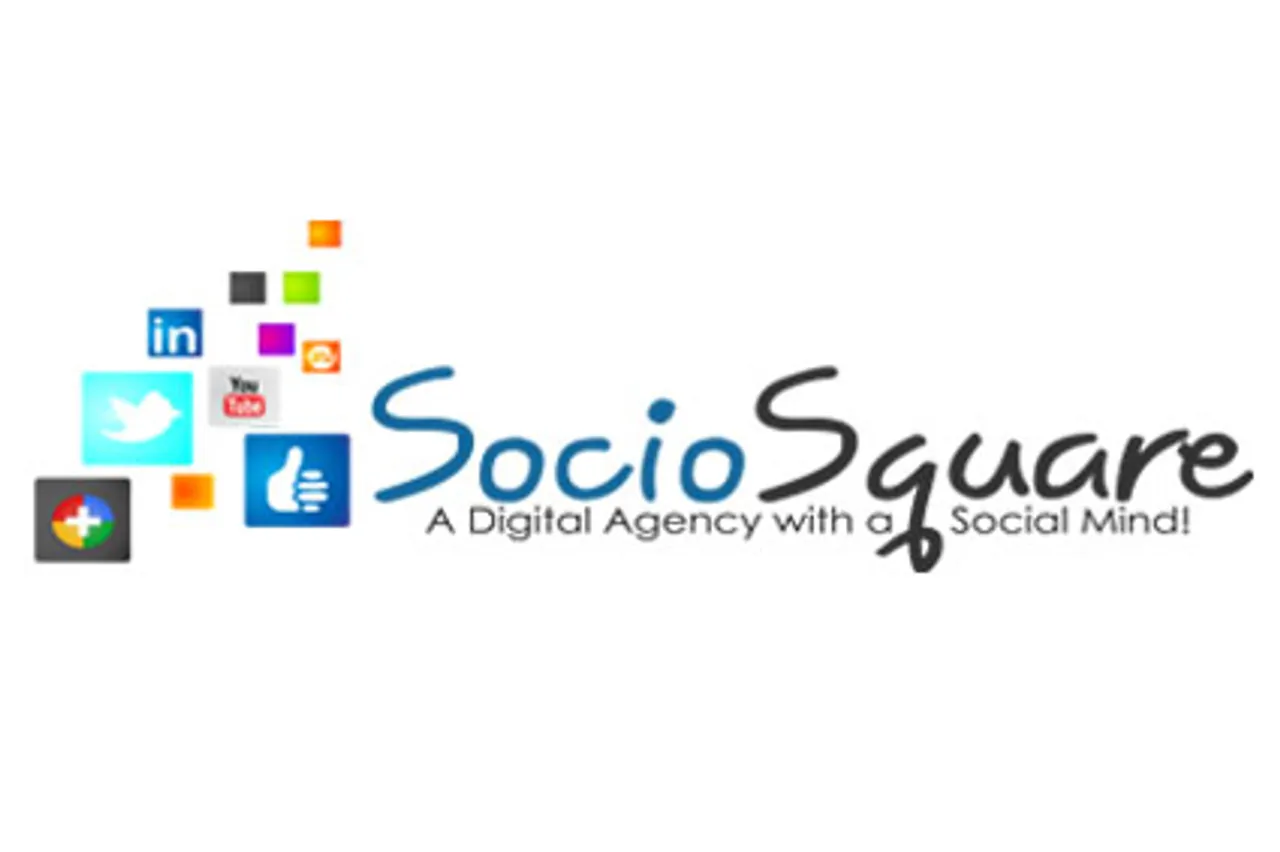 Who are we?
A breed of Social Media Addicts, a tribe that's alien to the agency world, we are SocioSquare – a premier Social Media Marketing Company. We are one of the pioneer's in the realm of Social Media Marketing from the birth land of Social Networks.
A rare to find fusion of creative artists and core tech buffs who are innovative, visionaries & trendsetters. At SocioSquare we ideate to create a cult for brands & startups, ultimately resulting in unmatchable R.O.I.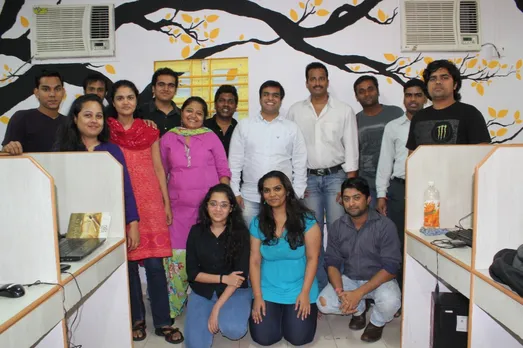 Excitement, Engagement & Enthusiasm are the three ingredients making up for our staple food that satiates our creative hunger. The F Factor ;-)
Official Access to Facebook Ads API shared with only 100 companies worldwide.
Twitter Advertising Partners.
Content creation by Pro's from Mass Media & Communication field.
Planning supported by Leading Branding & Marketing Experts.
Only company in Asia to have developed a powerful In-House software to analyze client competitor's moves, live ad campaign optimization powered by research done by a Wharton School Professor, resulting in delivering additional 25-50% better reach, results & R.O.I.
Military Grade Campaign Precision with 24/7 support.
The Squad –
With vast experience in social media, internet marketing, online video, animation, web & mobile development, branding, advertising and marketing we are a bunch of 25 people who will make sure that our clients get the best ROI on Social Media!
What's in the name?
When you are in a squared space, you can be certain about which corner to choose. Certainty is what we ensure and we truly believe in changing the game.
The Indian Internet space from a marketer's perspective can be easily divided into these squares.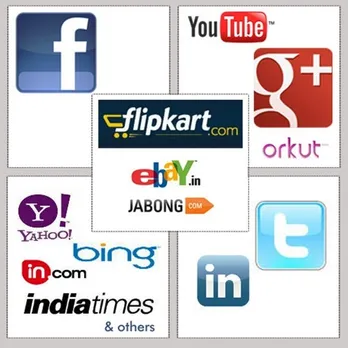 We help our clients in each of these squares and our focus is social hence the name 'SocioSquare'
What we do?
We do what we're good at. And for us that means – advertising, marketing and communication. Our mission is to create engaging, interactive communication and our focus is to find creative ways to do it.
Putting it more technically, we do:
Social Media Advertising & Fan Building
Facebook & Twitter Page Engagement
Facebook & Mobile Applications
LinkedIn / YouTube / Google+ / Pinterest / Foursquare Management
Social Media & Search Optimization
We are known for creating brand advocates with genuine fan building in shortest possible time.
Why we do it?
Try asking the same to Michael Jordan why he plays Basketball or interrogate Sachin about why he plays cricket!
Hope you have your answer.
How we evolve?
Our swanky office has a special trait in it. It's like a knowledge fortress. For us, knowledge is power.
We do it all in our creative hole – right from applying AIDA & Maslow's Hierarchy for our content strategy till forecasting the next big thing in Social Media Optimization.
Experimentation & practice to test and gauge the results are all in-house, but on the field we know our plans way better than "Ocean's Eleven" strategy.
Social responsibility in social media
Fake Likes and Followers don't just hurt brands but affect each and every agency. We make it a point to educate each and every client on how to identify fake likes and sham sellers.
A BIG Thanks to Facebook for deleting the fake accounts!
Need of the hour
Innovate, Read, Share & Discuss, this is the key formula which is followed at our agency.
As social media is evolving day-by-day, our team makes it a point to research and read about all the happenings, 'Exchange' of 'Knowledge' is our mantra.
We learned the hard way
We all really like heavy words like 'Processes', 'Policies' & 'Documentation' but hate it when it comes to implementation. Especially in the agency space, many argue that we may not need detailed documented processes as our work is more creative.
We have learned the hard way that even though we need liberty to be creative, documented processes are critical and they only aid to your work.
So be it responding/acknowledging clients' email within 15 mins of receipt, to making reports in the agreed format and delivering within X business days in the new month, everything is documented from the start of each project/client work. We might even have documented processes which are more detailed and above the highest ISO certification.
Did we just share that?
Our SMM team has faced a few 'facepalm' moments where we are left completely dumbstruck. In an interesting pitch, we were across the table from a know it all team( lol!).
They proudly stated that for their last project, they were posting on Facebook every hour. Incidentally, our next slide suggested that a brand should not make so many posts. As per our study, posting so often drastically affects the interactions on the page and often spikes the unlikes.
Lastly, we feel great when big brands copy our creatives :)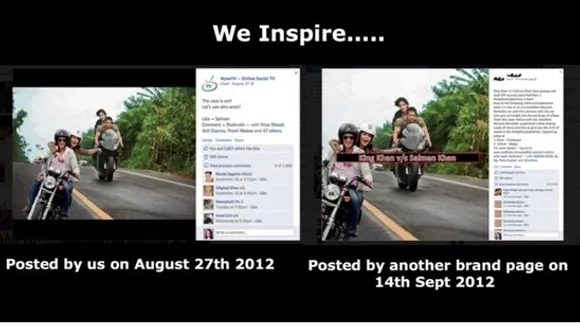 They work with us
With offices in Mumbai, Delhi, Houston and Philadelphia, we have clients both in US and India. Some of the premium Indian client's include:
 Zee Networks
Times Group
Mahindra & Mahindra
ISKCON
Hokey Pokey Icecreams
Samalkha Group of Institutions
Ditto TV
Delhi Safari (Movie)
Ficci Frames
AIMA
& many more!!
Industry as we foresee
Social media will never stay limited to PC's, Cell Phones & Laptops. We have already seen television sets in the market which are making life social.
Also, the concept of augmented reality can make newspapers social. We might see all these social features become part of all industries and aspects of life!
A day without Internet
Being always optimistic is one of our special traits! We always see a glass half-full and thus…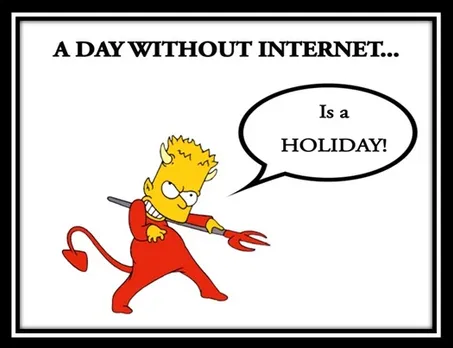 Lastly, are you hiring?
Yes, we are always on a look out for fresh minds with new ideas and great talents.
If you are creative, with a 'Social' bent of mind, do mail your resumes to sociosquare.com
Current Openings
Social Media Experts
Copywriters
Sales Mavericks