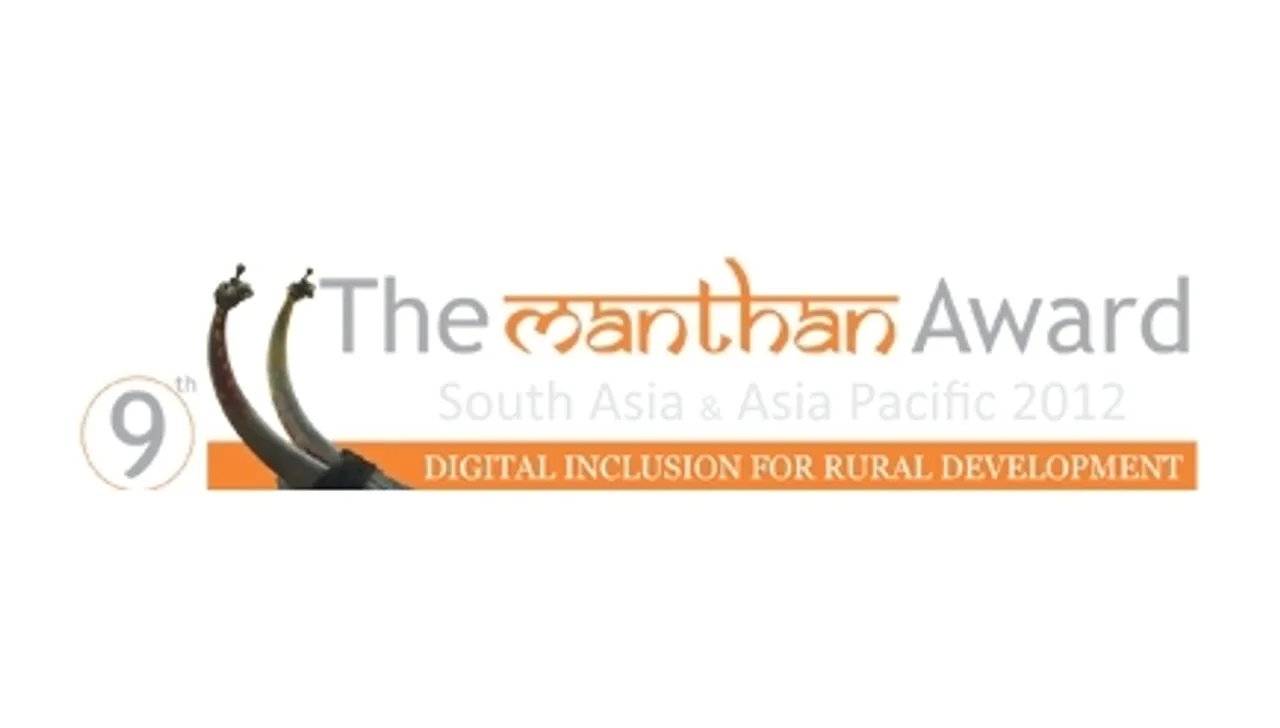 Manthan Award is a first of its kind initiative in India to recognize the best practices in e-Content and Creativity. Launched on 10th October '2004 it is supported by Digital Empowerment Foundation in partnership with World Summit Award, Department of Information Technology, Govt. of India, and various other key stakeholders in the development sector.
Schedule: December 1st, 2012. 8:30 AM - 8:30 PM.
Venue: Indian Habitat Centre, Lodhi Road, New Delhi.
Focus of this year's Manthan awards will be Universal Digital Literacy through Digital Panchayat's, NGOs, Youth and Women.
Agenda for this year's Manthan Awards:
Inaugural session with international stakeholder participation in 7th international conference & summit on digital content and services.
Inviting women entrepreneurs to participate in Google's Women Entrepreneurs on The Web workshop & expo.
Digital Literacy Mission: Meet 100s of village illiterate men and women including panchayat members showing their digital skills.
Wireless for communities and open-spectrum summit: 5 cluster-based communities across 7 States of Indian & south Asia share their success stories about empowerment through last mile connectivity.
2nd Digital Minorities Summit: A national level deliberation on how ICT and digital inclusion can help overall development of minority communities in India.
Manthan Digital Bazaar: Live demos of selected best digital practices and innovations from various countries.
Technology and Entrepreneurship - Success Strategies for Startups: Panel discussion by DEF and YourStory.in
Contact Details:
For general queries: manthan@defindia.net
For Registration: Amit Kumar, amit@defindia.net
For Exhibition/Partnership: Anamika Garg, Anamika@defindia.net
For speaking opportunity: Ritu Srivastava, ritu@defindia.net
Phone no: +91 78 2721 8475 (M) and +91-11-26532786/87 (O)