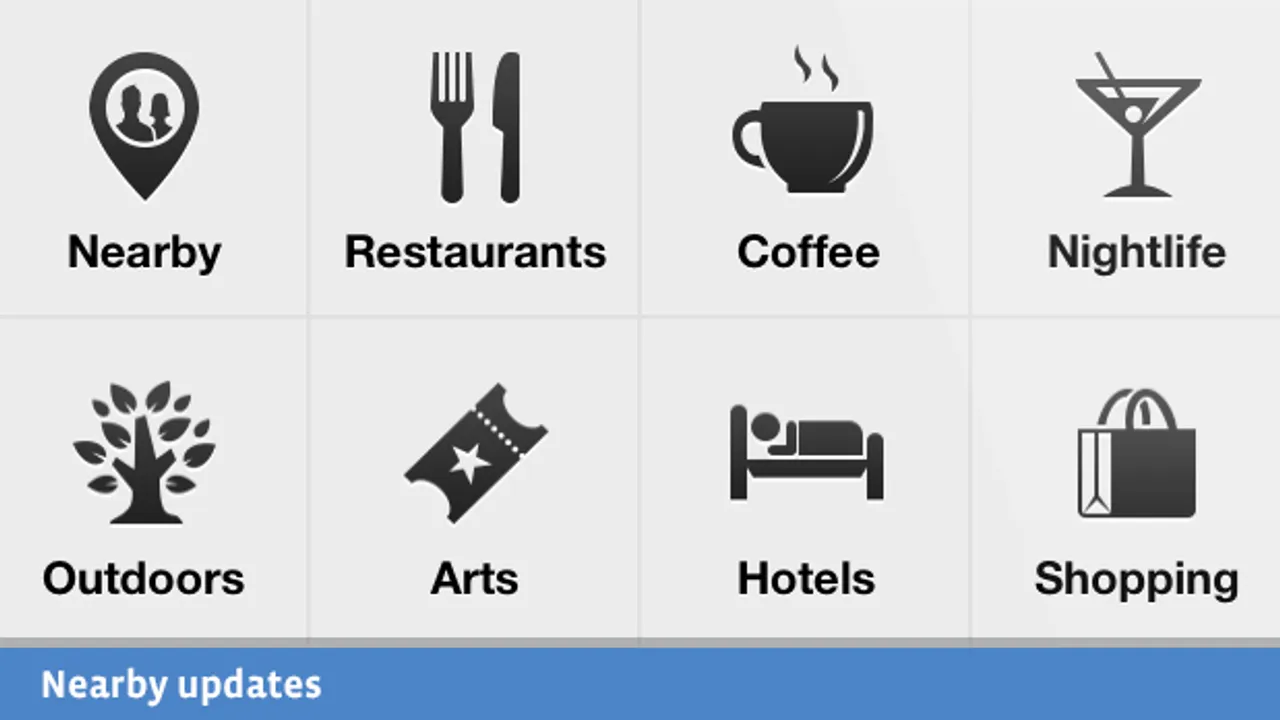 Facebook announces new updates to Nearby Feature on the Android and iOS mobile app.
The nearby feature allows you to check in to places that are near you, get more information on a place of interest. With the new updates in the feature, Facebook has squeezed in to Foursquare's territory.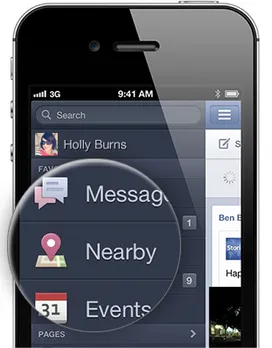 Initially the Nearby feature only helped you to find out who was around you. The new updates enable users to not only discover, but share their favourite places with their friends. It will make it easier for users to find new places like restaurants & shops based on what their friends like.
From the app menu, one can open the nearby tab to find local spots that friends have liked, recommended, checked into by calling or getting directions. One can also filter results by categories, by tapping on Places Nearby at the top of the map. If a user is looking for a place to eat, he can choose a category like Restaurants to see what's nearby.
If you hit upon a place that looks interesting, you can tap to learn about its business hours and also find out about friends who have been there.
If you have push notifications for the Facebook app turned on, you'll receive a push notification from friends that check in at nearby locations.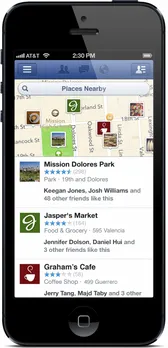 In addition. you can also share what you think by rating or recommending places to your friends.
Once you have checked in the first time, you'll see grey stars that you can use to add your star rating. Your star ratings and recommendations are public by default, but you can adjust who sees a recommendation before posting it.
The feature allows you to check in to events and places, describe what you're doing and also tag your friends at your location.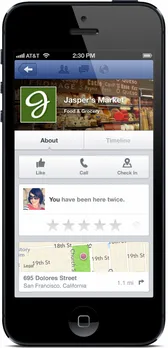 Facebook plans to add more as they continue to develop Nearby, but for now it offers another quick way to find, rate and recommend places with filtered results. Results will get better with more people use Nearby. Facebook also plans to add places info from third party services in the near future.
The new update in the Nearby feature will greatly benefit small businesses with word-of-mouth recommendations to gain new customers and grow their sales.
If you're a business with a physical location, here's what Facebook recommends to ensure your place is more easily discoverable in Nearby:
Update your Page to include all of your basic information, including your address, store hours, phone number, and details about your business in the About section
Update your category to make sure you appear when people are looking for your specific type of business
Encourage your consumers to like, check into, rate, and recommend your place
Friends' recommendations and opinions are the most trusted form of advertising, no doubt about that! . Explosion of huge data and consumer-generated reviews on the Nearby feature will not only benefit businesses, but breed huge potential for Facebook to monetize mobile visits.
Image Source: Facebook