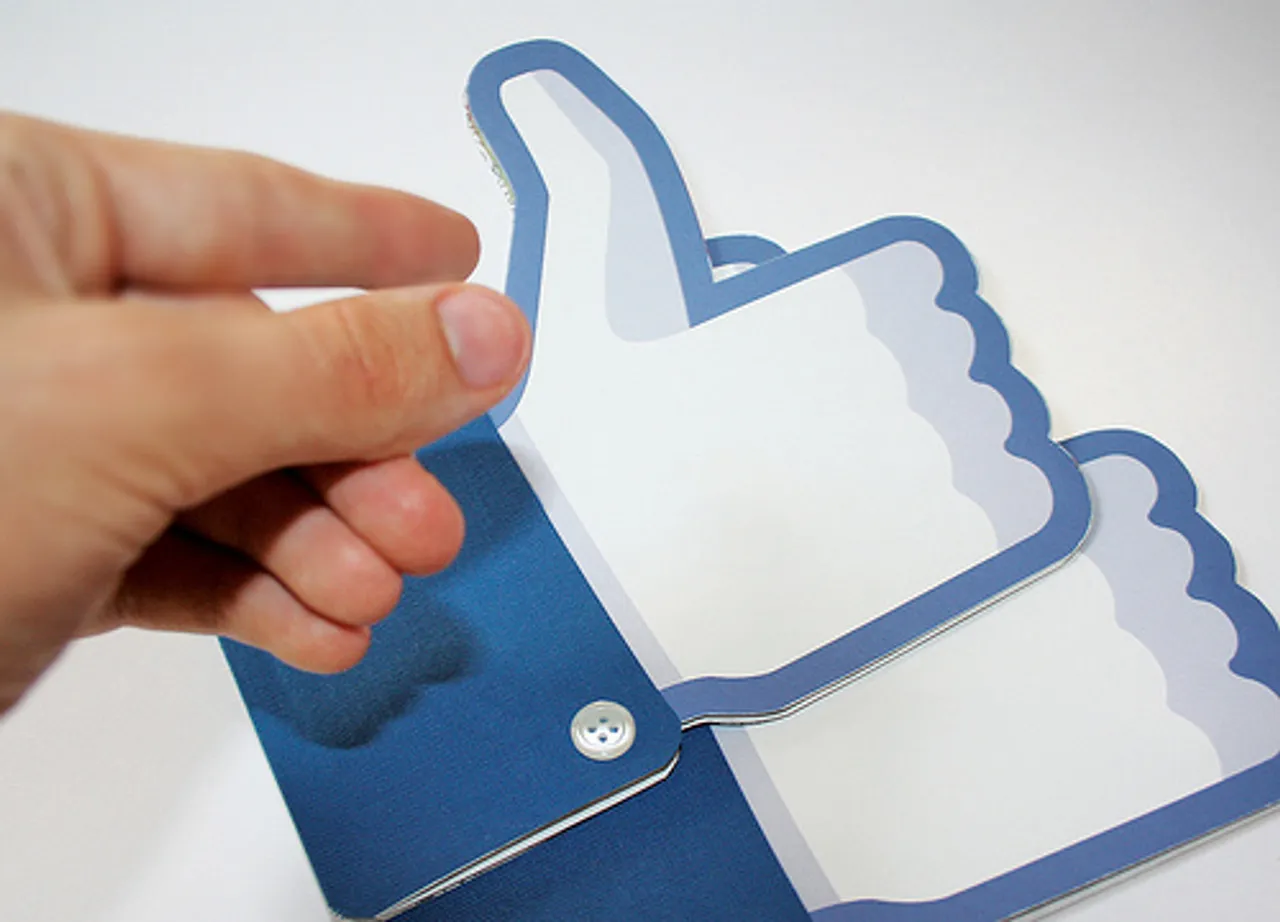 Update: The feature has been launched. Please scroll down for detailed updates.
The year's gonna end soon and our sources have revealed that Facebook will be launching an 'Year in Review' page for users soon.
The URL for which will most likely be www.facebook.com/YearInReview/Username
The year in review seems something the one revealed by Twitter on 2012.Twitter.com. While that one talks broadly about Twitter, Facebook's year in review is more personal. It will be different for each user.
It will display the top 20 images and life events from the year gone by. It will also show all the pages you liked and the friends you made in 2012.
And, all this will be shown in the Timeline format, but we suspect it will look differently.
At this point of time, we can't say when it will be rolled out. But it will be out soon. Stay tuned!
Update
As we had reported above last midnight, Facebook has finally rolled out its 'Year in Review'. And yes, the URL for it is the same that we had reported.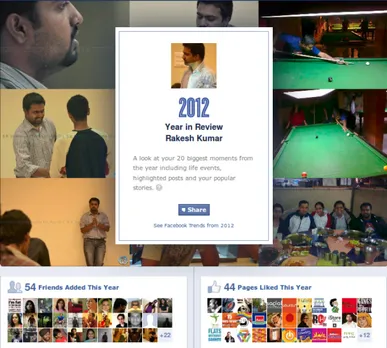 It is in the timeline format and looks really amazing. It shows your top 20 updates from the year gone by. But not only can you see the year in review for yourself, you can also see the same for your friends as well. Just replace your username with theirs.
Moreover, Facebook also lets you see the worldwide trends for the last year and for specific countries as well. Following is are the trends for India.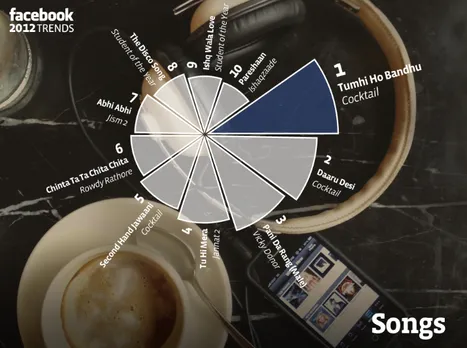 The format looks really amazing. Go give it a try.