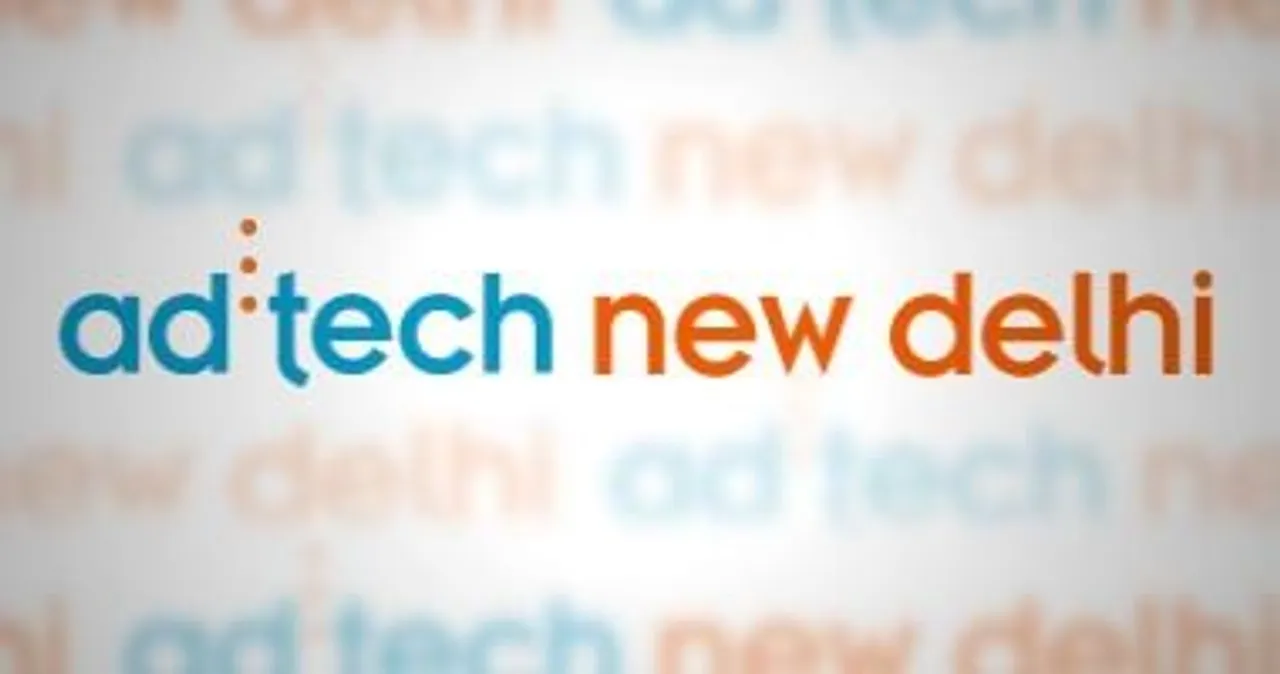 Ad:tech, world's No.1 and biggest digital marketing and technology event has announced for its upcoming third edition - Ad:tech New Delhi 2013 that for the first time the platform will feature an 'all Women keynote address'. The conference will showcase a roster of more than 100 globally-respected speakers, including seven women keynote speakers.
The three day event will stage global marketing experts sharing insights on several topics including integrated video planning, convergence of search, social and content marketing, power of mobile marketing and big data for marketers, among others.
Event Date & Venue:

Dates 20-22, Feb 2013 at The Leela Kempinski, Ambience Island, Gurgaon, Del-NCR.
Format of ad:tech New Delhi 2013:
7 Global Keynotes
16 Topic driven panels followed by Interactive Break-out sessions to provide attendees with the tools and techniques they need to compete in a digitally changing world.
More than 80 thought leaders from India & abroad
Vibrant Expo Floor
3000+Delegates
3 Days
Event Developments: 
Announced: 7 Global keynotes
Keynote 1: Wendy Clark,Senior Vice President, Integrated Marketing Communications and Capabilities, The Coca-Cola Company
Keynote 2: Ruth Stubbs,CEO , iProspect & Digital Media Asia Pacific
Keynote 3: Sunita Rajan, Senior Vice President, BBC Advertising
Joint Keynote 4: Shereen Bhan, Executive-Editor,CNBC-TV18
Joint Keynote 4: Durga Raghunath , VP Product and Executive News Firstpost
Keynote 5: Alyssa Altman I, Vice president and Business unit lead at SapientNitro, a division of Sapient Corporation.
Keynote 6: Katharyn White ,Vice President Marketing ,IBM Global Business Services.
Keynote 7: Bettina Sherick ,Senior Vice President-International Strategic Digital Marketing, Twentieth Century Fox.
Expo Floor:
The vibrant Expo Floor at ad:tech New Delhi will be the One-stop shop for leading companies from Brand Marketing, Analytics, CRM, Mobile, Performance, Affiliate Marketing and more
Connect with the biggest brands, agencies, publishers, digital service providers and trade journalists.
Put your brand out front at the largest digital marketing event in India
You are in Good Company – Exhibit along with leading companies in Digital – Companies exhibiting at ad:tech New Delhi 2013 include Sapient Nitro, Ozone Media, Zipdial, Affinity, ADTECH, VSERV.mobi, SVG media, Adepto, adelement , OMG, Neverblue, Microad, Like My World, Winit, Yengo, Theorem, Trootrac to name a few.
Innovation Alley @ ad:tech New Delhi is the dedicated zone space on Expo Floor for showcasing start-up's with pioneering new technologies in digital marketing. Each exhibiting company at the Innovation Alley also gets a chance to deliver a 10 minute presentation to the ad:tech Expo audience.
Generate New Leads: Companies travel from all over India and aboard to attend ad:tech New Delhi in search of new partners and technologies. Meet suppliers, check out their new tools and crack deals at the Expo Floor
Networking is inherent at ad:tech New Delhi. Just by being there, you're surrounded by 3,000+ other people just like you who want to talk about the endless opportunities with digital marketing. Discuss partnering on new ventures at the Beer garden, or the Networking Bash and Networking Pub Crawl.
Pre-Conference Master-class:
Scheduled on the 20th of February at The Master Class is designed to cover basics of Digital Marketing in ONE DAY .
The Master class will focus on seven key sections, each dealing with a particular aspect of achieving a specific business objective.
The workshop will include modules on key topics such as Customer Acquisition, Brand Building, Information Dissemination, Cross Selling and Up selling through Community Creation, ORM and Customer Service through Social Media Listening together with using Search and Social Analytics to understand and predict consumer behavior.
To know more about the event check-out the following: