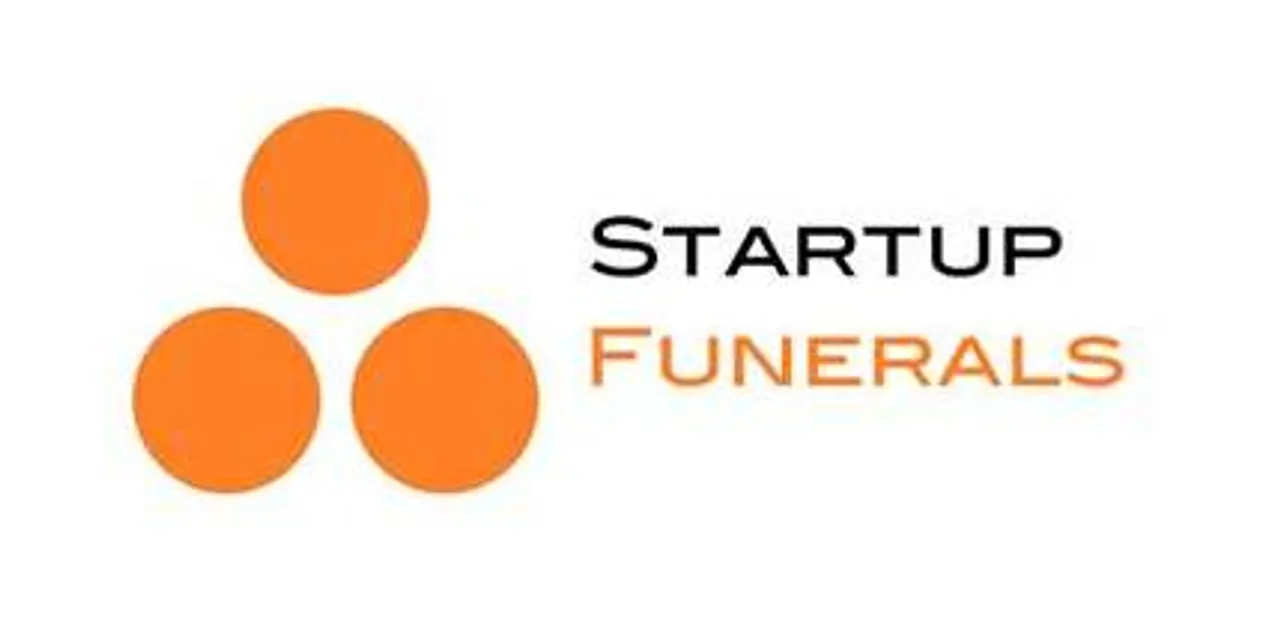 Failure Is Success if we learn from it
- Malcom Forbes
At Startup Funerals we are on a mission to help our entrepreneurship community celebrate failure by providing a place where you are comfortable to share and learn from the experiences of entrepreneurs and Failed Startups.
Startup Funerals are short conferences held once a moth across different cities to help the global entrepreneurship community learn lessons in failure from startups and entrepreneurs.
You must have heard, that close to 99% of startups fail! Dont you want to know why?
We do! Thats why we started Startup Funerals.
Failure is considered a taboo in most of our countries, hence people are afraid to fail and the ones that do, seldom talk about it. Yet it is only through failure that we can understand the real lessons in success.
We believe the time is now to change how people perceive failure globally!
We want to foster a culture of innovation where people are comfortable to try out new ideas, take calculated risks, and be a little unreasonable.
Why we plan on having Startup Funerals often?
We have embarked on this journey with a simple idea, to fundamentally change the way failure is perceived in our society. After a person fails once or twice they become fearful, start to doubt themselves and loose their spirit to innovate and change the world.
They need a community to help them learn from their failures, gather the courage and support them to venture out again because we know that its the only way we can succeed.
Sure we could do 1 annual event but the scope of our impact will be restricted to just a few dozen people sharing their stories that are heard by only a few hundred people. That is not inspiring and hardly enough to create a fundamental shift in our culture and attitude towards failure.
Now imagine this, engaging and helping thousands of entrepreneurs across different cities of the world, 12 times a year! Thats what I call making an impact. There are millions of startups and companies that fail every year in hundreds of industries.
In our country there are more than 500 million youths below the age of 25, all with big dreams that need them to take big risks which will result in big failure for most. If they give up, get scared and not have a chance to learn lessons from others who been there and done that then we have to live with the fact that we could have helped them but chose not to.
Entrepreneurs across internet, mobile, retail, media, manufacturing, electronics, hardware, software, restaurants etc. have amazing, valuable and interesting stories about their businesses that existed once upon a time. We want people to have access to this hidden knowledge and experience so that they may save time and money avoiding tried and tested strategies that have not worked for others.
This conference is a must for any entrepreneur, aspiring entrepreneur, executive, or just a curious person who wants a Saturday evening well spent.
Speakers for the Jan 18th Event at Cafe Zoe include :
Mahesh Murthy
Danny Carrol
Gautam Sinha
You can read their profiles and RSVP via http://startupfuneralsmumbai2.eventbrite.com/
Startup Funerals currently take place every month in 5 cities across India, including Mumbai, Bangalore, Delhi, Hyderabad and Pune.
You can register via www.startupfunerals.com