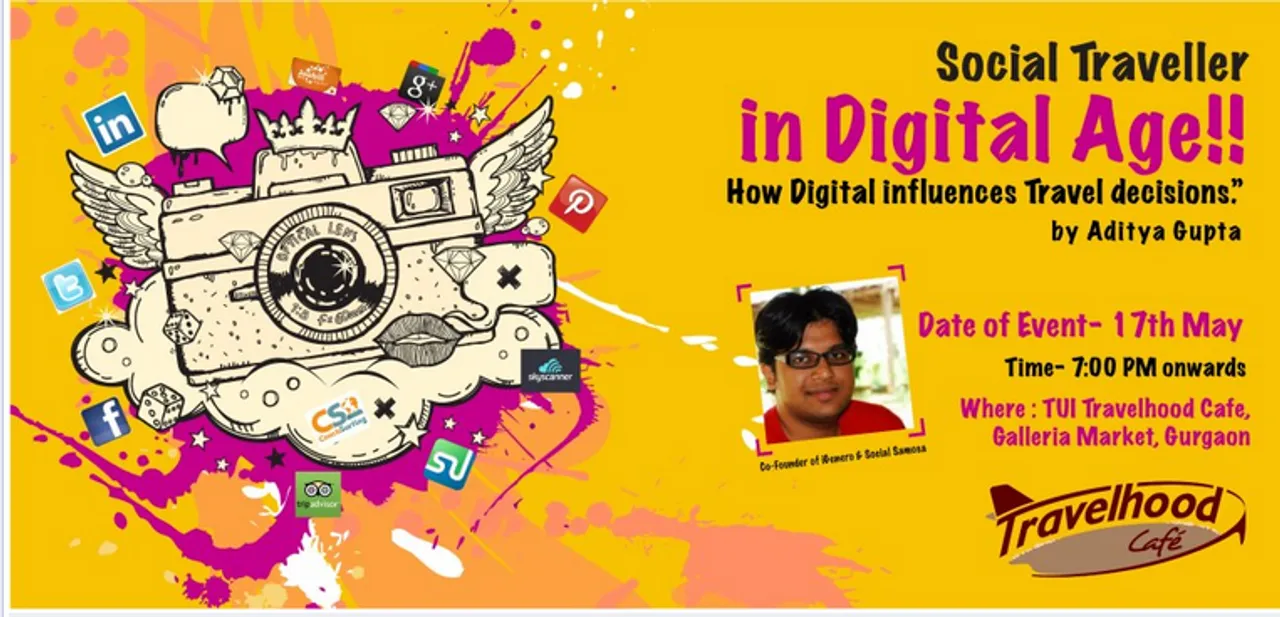 On 17th May, travel lovers from Delhi, NCR and beyond will have a solid reason to flock to the TUI Travelhood Cafe, Gurgaon. You too should come, to hear our very own Aditya Gupta talk about 'The Social Traveller in Digital Age. How Digital Influences Travel Decisions.'
You'll be amazed to discover the tips and tricks (and some 'cheats' too) that can get you the best travel deals and opportunities on the internet and in general. If you are a travel-addict and an internet junkie rolled into one, this should pretty much be your Mecca.
Travelhood Cafe is a unique initiative by TUI Travel, world's largest travel company, where travel-fans meet, exchange travel stories and plan their journeys ahead.
Just walk in, chill out and interact freely with Aditya. Entry is free.
Time: 7:00 pm onwards, 17th May
Venue: TUI Travelhood Cafe, Shop No-SF-068 , first floor, Galleria Market, DLF-IV, Gurgaon
To Register visit the Event Page and RSVP.