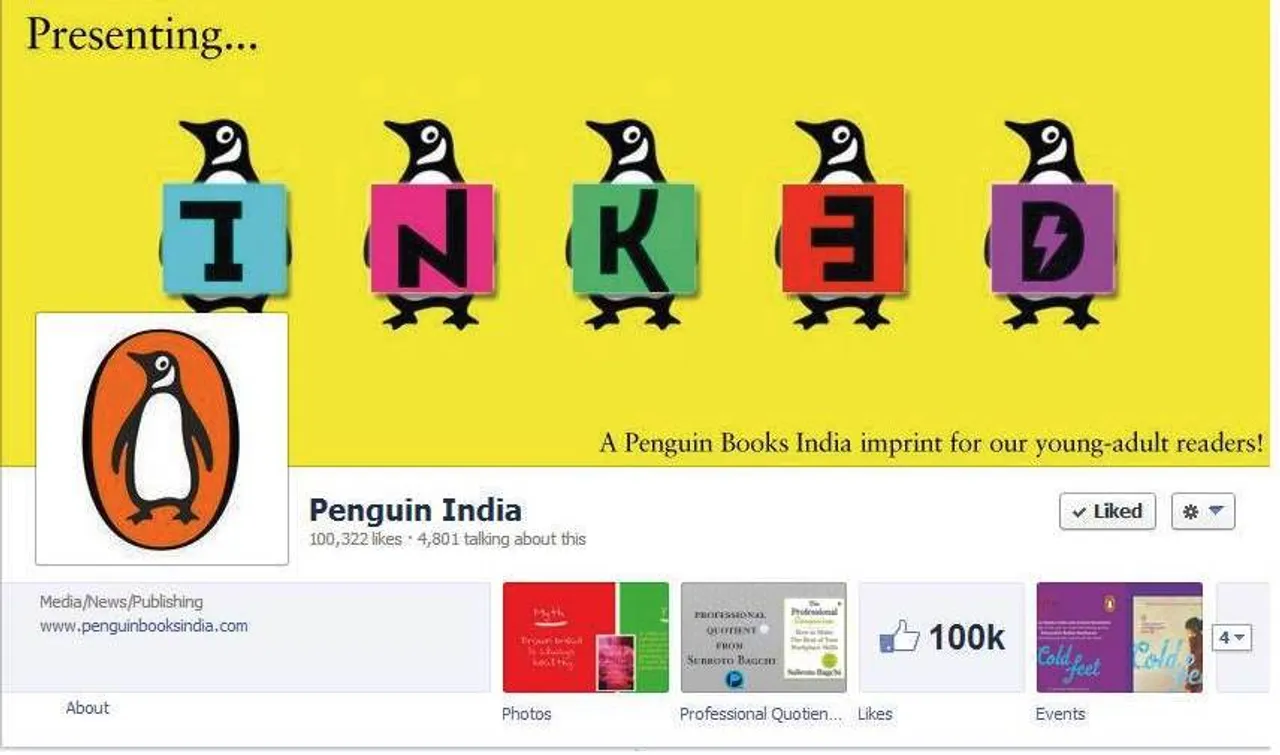 Brand Name:
Penguin India
Agency Name:
Introduction:
Facebook Marketing India has released its first case study of 2013. Published last week, it details how Penguin Books India used Facebook to increase awareness and attendance for its flagship Spring Fever 2013 book festival. The case study was published on Facebook Marketing's official page, which has close to 3 million (30 lakh) engaged users from the digital, social media and marketing communities.
The case study details how AliveNow helped Penguin India garner over 7,400 registrations in a 2 week period for the 10-day gala event held in New Delhi. Spring Fever is one of Penguin India's flagship events attended by celebrities like Shobhaa De, Vikas Khanna, Ruskin Bond, Vikram Seth, Ramchandra Guha, etc, who interact with book enthusiasts, aspiring writers and literature lovers.
Using various Facebook features like applications, ads and sponsored stories, Penguin India was able to increase awareness, engagement and registrations to the event.  
Objectives:
Drive registrations for Spring Fever 2013 events during the 10-day festival.
Increase awareness about Spring Fever by sharing details of each day's events.
Page regarding the event.
Execution:
Penguin India had AliveNow - Social Media Management build a Spring Fever 2013 app on the Penguin India Facebook Page. The app was Like-gated, so people had to like the page to enter the app. Fans could browse through events or register and request passes to specific events.
Facebook Ads used keywords to target people interested in books, authors and reading; Ads also used geographical targeting because a high percentage of event registrants were expected to be from New Delhi and Gurgaon.
Penguin India engaged new and existing fans about Spring Fever by posting regular updates about authors and events on its Facebook Page. By using promoted posts, updates appeared higher in fans' News Feeds.
Penguin India used sponsored stories to spread its Spring Fever message at scale to friends of fans.
Results:
20,000+ likes added during the duration of the campaign.
7,431 passes were requested via the app.
Database collection via the app will allow Penguin to communicate with engaged fans about upcoming events, book launches and more.
All events were overbooked; ticket requests and event registrations were activated ONLY on Facebook.