Who are we?
Socser is a Digital Brand Consulting and Social Media Marketing firm. We help business connect with their consumers socially.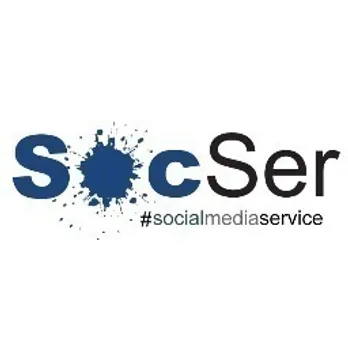 We believe that the only constant in Social Media is change. At Socser, we understand the need of ever changing technical dynamics and aesthetics. We work in sync with the change by escalating the content for gripped interest. Our approach involves specific technical knowledge for optimum utilization amalgamated with good content.
We are a team who evolves, adapts and grow. A team of experts who loves to be constant-the change !
Let's Socialize:
Twitter: @socserspeaks
Facebook: facebook.com/socserspeaks
What's in the name?
Socser a.k.a Social Service . Socser is humanizing brands over social media and helping them increase digital footprints.
What we do?
Socser is the one stop shop to create your social brand tribe. It's our 
passion to understand your brand and spread a unified brand message across social media. We work to create successful social platforms that bring your brand closer to your consumers. Our offerings include :
Social Media Consulting & Management
Content Strategy and Management
Social Media Analytics
Paid Campaigns
Digital Asset Creation
Why we do it?
We are brand experts who have decided to the enter the exciting space of social media. We deeply understand brands and we can club this expertise with cutting-edge technology to create strong brands over social media!
How we evolve?
Social media is undisputedly the biggest shift since the industrial Revolution. It has not just affected our terminology
(think wall, post, page) but, our thoughts in general. Social media is not a fad, it's a way of life. Word of mouth is on digital steroid and either you are a part of this virtual world or you are nowhere.
Socialnomics is here to stay and WE are here to help. We understand that social media is not only about technology, it's about relationships-all possible relationships.
Social responsibility in social media
We feel it's our responsibility to be socially responsible firm and be advocates for spreading awareness about the best practices. As a responsible firm we follow best industry practices, avoid plagiarism and always ready to provide our support for social causes.
Need of the hour
Keep up with the pace, be ethical and be constant-the change !
They work with us
Cotton Council International, Rina Dhaka, PNA, Fluid Gym, Zoom Tv
Industry as we foresee
With the rapid growth pace of internet and mobile revolution, social media has become a necessity for brands .Marketing expenditures have gone up significantly to keep up with the pace and utilize social media in best possible way to build strong brands.
A day without Internet
In such a scenerio, we'll get back to basics " Pen & Pencil" and club it the most sophisticated network " Brain " to come up with some of the most innovative ideas for creating buzz!
Lastly, are you hiring?
We are currently hiring for a Graphic Designer.