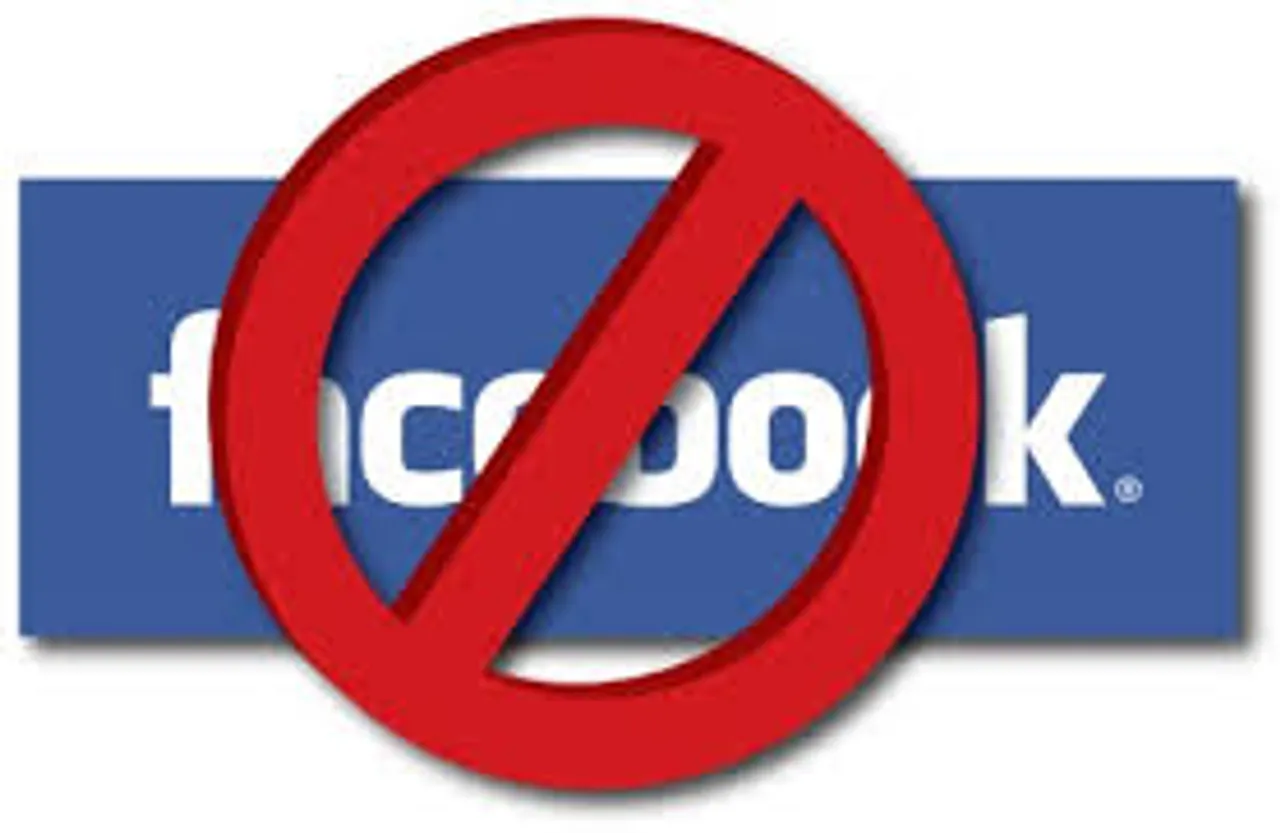 Earlier we saw that, the Delhi High Court asked Facebook to make the minimum age to sign up 13 years. But just two months later we see a school in Bangalore ordering its students to delete their Facebook accounts.
The Times Of India reported, that a student of Vidya Niketan School approached the principal regarding being bullied on Facebook. The six standard student poured her heart out about this issue.
Lalitha Desikan, Principal of Vidya Niketan School said:
It was not the first case I'd heard about, Clueless about how to deal with demoralizing comments, kids get upset. They tell us how depressed they're over some comments posted by other kids. There's abusive language in comments about physical aspects like height, weight, complexion and economic status too.
On Tuesday the school sent a notice to parents of all school students asking them to close their Facebook accounts.
It is with great concern that we write to you regarding the inappropriate use of Facebook by our students," said the notice. While the purpose of Facebook is to increase connectivity between people, we have observed that in many cases it does the exact opposite.
Lack of parental supervision, abusive langauge, confessions about other students to hurt them and harsh comments about the teachers are what forced the notice.
We are afraid that these posts could lead to some unforeseen situations. The internet can become a potentially threatening space for young children who don't have in them the maturity or the mental equilibrium to use technology in an ethical manner. Hence, all students of Vidya Niketan from Class 1 to Class 10 will have to close their Facebook accounts with effect from today. We request parents to ensure this. Please help us to enforce this rule as this is in the best interests of our students and we truly care about their emotional safety.
Parents are happy with this decision and have decided to help the school achieve this. They are off the opinion that Facebook distracts students and thus they shouldn't be allowed to sign up for social networking sites until they are in 10th standard.
Facebook partnered with IAMAI to launch programs on Internet Security for students between the age group of 13-17. Seems to me that we need to make a much more serious attempt to make sure cyber bullying decreases. We are heading in the right direction, but we need to move ahead quickly.