Asian Hearts Institute (AHI), a cardiac care centre in Mumbai launched a campaign #Fit2RunHearts which aimed at highlighting the perfectly normal condition a cardiac patient develops after being treated at the centre. The hospital emphasizes on the fact that heart patients become fit to even run a Marathon, connecting it with the upcoming Mumbai Marathon on Sunday.
Fit2RunHearts is a special initiative by Asian Heart Institute that encourages its heart patients to run the Marathon, thereby displaying their belief that it takes a complete post surgery rehabilitation to build a stronger, healthier heart and not just a successful surgery.
Objective
The objective of the campaign was to spread the message that one can continue to live a happy and healthy life even after their surgery with thorough diagnosis and post surgery care offered at AHI.
The campaign objective is also to encourage people to come online and 'CHEER' for the runners for victory and determination.
Execution
The brand launched a dedicated microsite, www.fit2runhearts.com to accept cheers for runners as an encouragement. The website has details of the runners and videos on them too. It has all the necessary information about the campaign. When someone hovers over the runners image, they can like or cheer for the runner.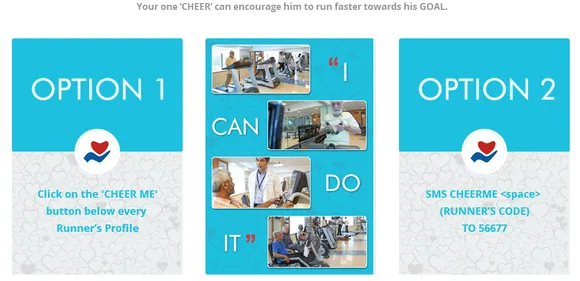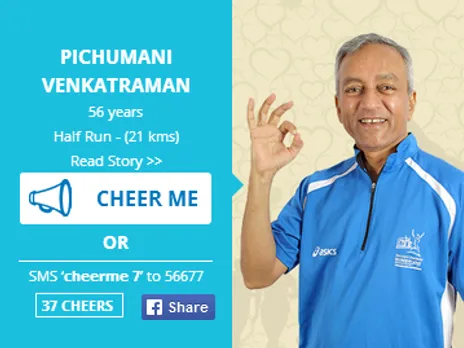 The campaign was promoted on Facebook via interesting post updates. Stories of runners were posted on the page along with personal quotes from them. The cover image was changed to the campaign theme.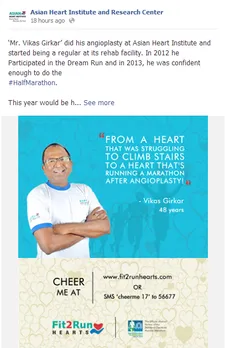 During the teaser phase, interesting updates were made by the brand. The campaign began on 10th January, 2014.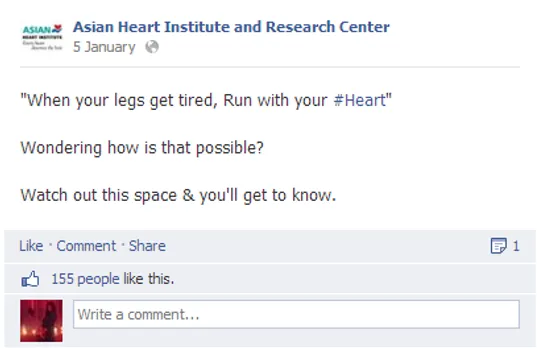 On Twitter, the same content has been posted.
Positives
It is interesting to see heart patients being encouraged to run the marathon. The campaign spreads a message about encouraging fitness and health among online users.
Stories of runners have been promoted and this gives a very emotional angle to the entire brand. It has been executed on a daily basis for 10 days integrating Facebook and Twitter along with a dedicated microsite.
The branding was consistent across all platforms.
Scope for Improvement
The campaign could have been executed much better on Twitter. A parallel activity or a contest could have been launched instead of tweeting the same content buckets. Also, the hospital could have invited entries from other heart patients who are following them on social media to gather their opinion.
The posts have not been receiving good engagement probably because they are too extensive. On social media, people have less attention span and the content should be presented to them in a crisp format so that they can absorb it.
Conclusion
Overall, the campaign had a unique approach and concept. It could have been promoted further, nevertheless, it was an interesting approach for an hospital to launch a campaign like this.