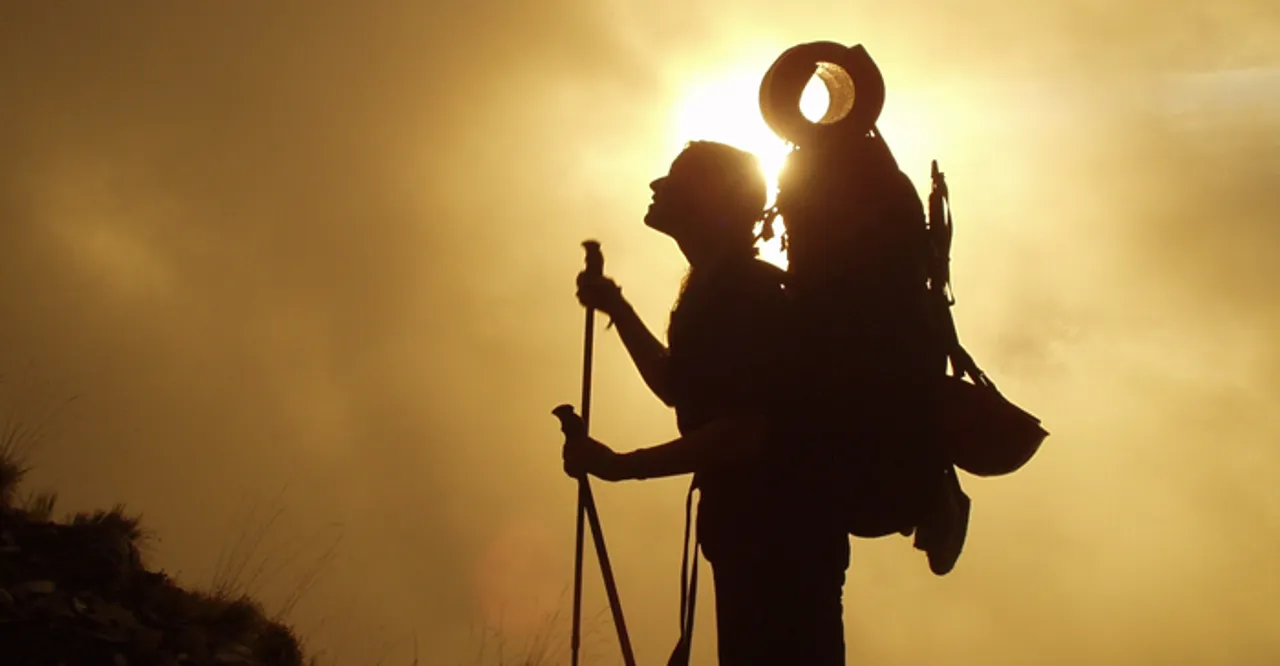 Travel is one of the most talked about topics on social media.
Are you making holiday plans? Wondering when, where and how to go? Ever thought that you can make all such plans simply by following a few people on Twitter?
Here is a list of Twitter handles that can be followed on Twitter and for sure will help you in your trip planning.
Lakshmi Sharath
She quit her corporate jobs of 15 years in order to pursue her passion of travelling. She has been to five continents and been to over 25 countries and her passion lies in exploring the nooks of India as well.
Goodnight people..tomorrow morning I will be up in the air pic.twitter.com/mLrg3pDhff — lakshmisharath (@lakshmisharath) July 18, 2014
Shivya Nath
She quit her job at age of 23 to travel the world. She is a travel blogger at The Shooting Star. She lives a nomadic life, seeks adventures off the beaten path and works on the funds for her travels.
Transylvania-bound today. For a first glimpse of the countryside, traditional living, and maybe vampires ;-) #Romania

— Shivya Nath (@shivya) July 22, 2014
Neelima Vallangi
She is an offbeat travel enthusiast. She is also a travel writer and photographer. It's her dream to travel the whole of India by the time she turns 30.
Crazy wind outside, the trees are swaying like mad here at K. Gudi @Junglelodges. Welcome to the jungle! :-) — Neelima Vallangi (@i_WanderingSoul) July 22, 2014
Be On The Road
He is one of the most followed travel blogger of India. He is a world traveller from India who loves to talk about Adventure Travel, Vegetarian Food, Unique Cultures and Wildlife Holidays from around the globe!!
When you think of London, what images does the English capital throw up? Feckless sightseers dressed from head... http://t.co/1WOtH1LB1J

— BE ON THE ROAD (@sankaracs) July 22, 2014
 Ankita Sinha
She is a full-time travel blogger and founder of the blog Ankionthemove.
Cruising in between the mountains in #Switzerland #Rapperswil #Amazing http://t.co/ig0j7LcHMY @lonelyplanet_in pic.twitter.com/2FemAiLN2m — Ankita Sinha (@ankionthemove) July 20, 2014
Mridula Dwivedi
Travel and Academics are the two things she is good at.
Crossing the Pagal Nala (mad stream) after Chhatru. http://t.co/kJabkJd82f #Spiti #HimachalPradesh #Travel #India

— Mridula Dwivedi (@mridulad) July 22, 2014
Anu Shankar
She is a full-time mother, part-time writer and her love for travelling is infinite.
The Bishop's house in Fort Kochi. Within the compound of this beautiful house is located the… http://t.co/ION8GSuzc6 — Anu Shankar (@anushankarn) July 22, 2014
Anuradha Goyal
She is an author, columnist and a blogger. She is generally found travelling, reading or discussing business ideas.
Scared n excited at same time - On way to Tiger Temple, Kanchanaburi #Thailand

— Anuradha Goyal (@anuradhagoyal) July 22, 2014
 Arti
This account belongs to Arti who is a travel blogger and founder of blog, My Yartra Diary.
NEW! Melbourne Artists on the streets >> http://t.co/h09ag6sJjG @Melbourne @TourismAus #GoMelbourne — Arti (@artisdiary) June 30, 2014
Arnab Maity
His trip to Bhutan on motorcycle changed his life. He is an avid traveller and full time blogger. He was featured on the Lonely Planets for 3 consecutive years as a travel bloggers and his photography has landed him on the cover of World Wildlife Fund's (WWF) calendar of 2013. 
Off to Melbourne for the Easter holidays and I am annoyed at myself for choosing #TigerAirways. Do they ever run on time? @SydneyAirport

— Arnab Maity (@arnabmaitys) April 17, 2014
Snigdha Jain
This guy is a budget traveller. His tweets convey stories on travel, vegan food, amateur photography, art, culture, fun, people, humor.
Planning to go on a #junglesafari - use these tips & track a #tiger by yourself :) #travel #india #wildlife #Kanha http://t.co/cShKfWd5JM

— Snigdha Jain (@traveler_budget) July 19, 2014
Vishnu Kumar
He is a travel writer, travel photographer and co-founder at Thinking Particle. Phew!
Road to Kinnaur..... beneath the landslide In a champagne supernova in the sky.... http://t.co/hUknNOFo4p — Vishnu Kumar (@vagrantbreeze) July 10, 2014
Devil On Wheels
This account belongs to a community who tweets on Himaliyan travels and treks.
Featured Photo: The beautiful colors of Pangong Tso Lake as shared by Khurshed Marolia with all of us... http://t.co/AJnOu1peKF

— DeViL on WheeLs (@devilonwheeels) July 22, 2014
Ravindar Bhogal
He loves two things in his life: Food and travel. So follow his twitter account if you want to enlighten yourself on good food and travel. 
Looking forward to leisurely lunching at Fischers today. Wurst and brotchen! — Ravinder Bhogal (@cookinboots) June 13, 2014
Freakbikrz.com
Well this account belongs to the biker community. They believe in ruling the highway road. Planning to explore India on bikes? Well then here is your account.
Riding behind trucks Delhi to Allahabad Bike Ride : during Maha Kumbh 2013: IN 2013 Maha kumbh i decided to d... http://t.co/C9IIe3veLH

— freakbikrz.com (@freakbikrz) February 16, 2014
Vir Sanghvi
He is a well known journalist who possesses passion for street food and travel.
The world's greatest Gujarati invention. Spirit of Bombay! Bhel puri at Soam :) pic.twitter.com/7AsZsGbNP1 — vir sanghvi (@virsanghvi) July 8, 2014
Nomadic Shoes
She tweets on mountain treks. Founder of blog The Nomadic Shoes. 
#Leh wanna go back pic.twitter.com/ttgYjOJKJh

— Nomadic Shoes (@sumandoogar1) July 4, 2014
Indian Backpacker
This group organizes backpacking trips and also gives great advice for backpackers.
Getting ready to go backpacking soon? Here is a little check list for you from your friends at Indian Backpacker.... http://t.co/fKFv0S3t9i — Indian Backpacker (@backpackerindia) June 26, 2014
Russell Collins
He organizes and tweets on Himalayan expedition, treks and camps.
Riding a Bullet in Ladakh... more awesome than words can say, so I made a vid. http://t.co/Wj3hvKkcsR — Russell Collins (@YakTrak) July 16, 2014
Mandip Singh Soin
He is an explorer, mountaineer and the founder of IBEX Expeditions.
Now Ibex adds Namibia as a destination after having returned from a fabulous journey there. A must visit place before one dies!

— Mandip Singh Soin (@mandipsinghsoin) June 30, 2014
Sweta Mukherjee
Fonder of the blog Indian Homestay, she tweets about eco tourism.
Kaziranga greens. pic.twitter.com/gNXf08Kyd5 — Sohini (@Mittermaniac) July 8, 2014
 Ride Till I Die
This account is a portal for motorbikers. This account gives you ride stories, rider's experiences, etc all under one roof. 
At the petrol pump, preparing for a ride @castrolbiking #TheBikerJournal pic.twitter.com/LTtzzn2ClB

— YamahaRD (@RDPositive) July 16, 2014