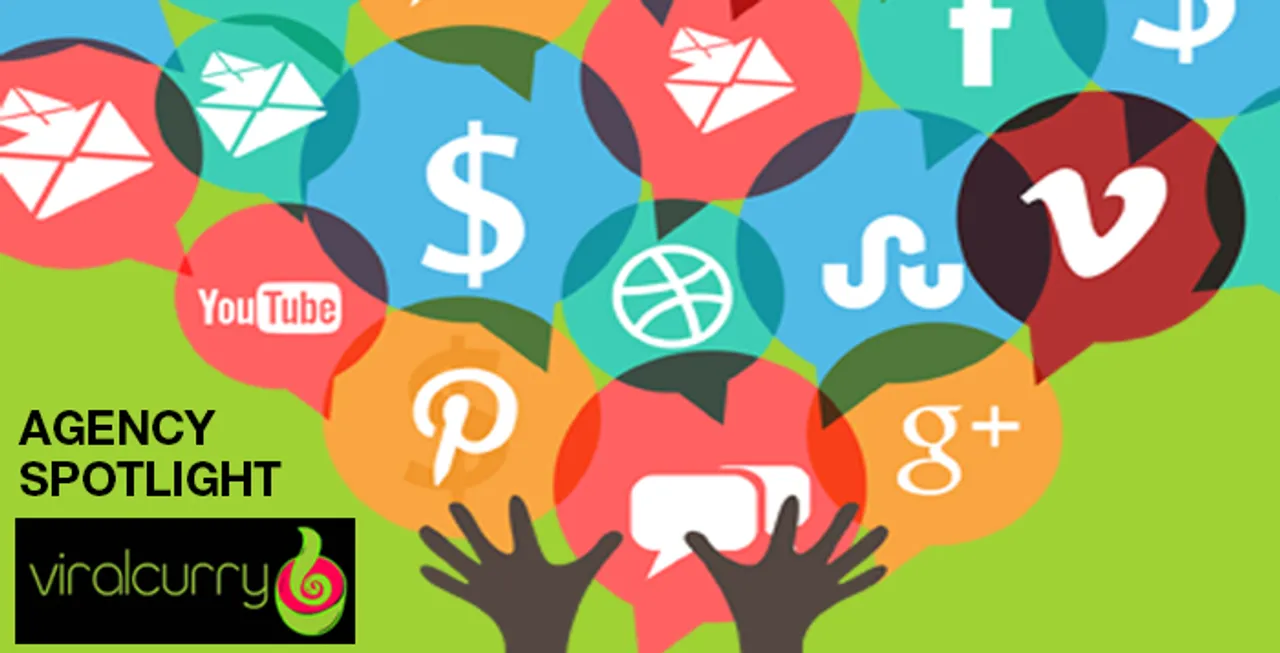 This is part of our Agency Spotlight where we bring forth agencies who are doing kick-ass work with their clients and helping them achieve their business goals. For this month, we'd like to showcase Viral Curry. 
Viral Curry is yet another digital agency with a chatpata name, but this wasn't pre-planned in this case.
Led by chirpy Garima and a calmer Gaurav, Viral Curry got its name within half an hour when the soon-to-be-founders started getting calls from the people who were awed by their work and were asked to attend an event which they had promoted as one of their freelance projects!
Like any other upcoming digital / social media agencies, Viral Curry also had a humble beginning with two college students with different yet similar set of skills collaborating to form a company they believed in. However, what sets Viral Curry apart is the sheer confidence that these young entrepreneurs exuberate.
They know their job in and out and know that they can deliver what they promise. Age is just a number and to quote Garima, younger the better! They don't shy away from experimenting and that's what the time demands.
What sets Viral Curry apart, is the belief that no good comes from compromising. The team doesn't fight for numbers but believes in maintaining the content. And since they believe in quality, their work comes at a price. Their clients get ROI on every penny they invest on this young enthusiastic team; proved by the fact that till date the inquiries that they have received are all inbound, driven by positive word of mouth within the industry.
With the average age of 24, the team of 8 core members used to find it tough to convince their perspective clients but that's history now. As Garima and Gaurav pointed out, success of Narendra Modi has changed the industry of digital marketing for good. Clients have begun to understand the need of digital presence and have started trusting younger lot to drive their business.
However, agencies are still bombarded with client requests to go "viral". Explaining this syndrome, Gaurav gave a better definition of "going viral" that clients need to understand. According to him, a campaign doesn't need to be visible across platforms and make headlines in papers to be called viral; going viral means shooting engagement levels with the correct target audience so that the entire campaign doesn't fall flat once the 'viral' phase is over.
The discussion could have continued for hours but the time always run out. With a small yet sorted office, young team and aspirations in place, Viral Curry is progressing towards stability and with Garima making it to the list of top 50 most talented social media professionals by Global Youth Marketing Forum, accolades are already pouring in!