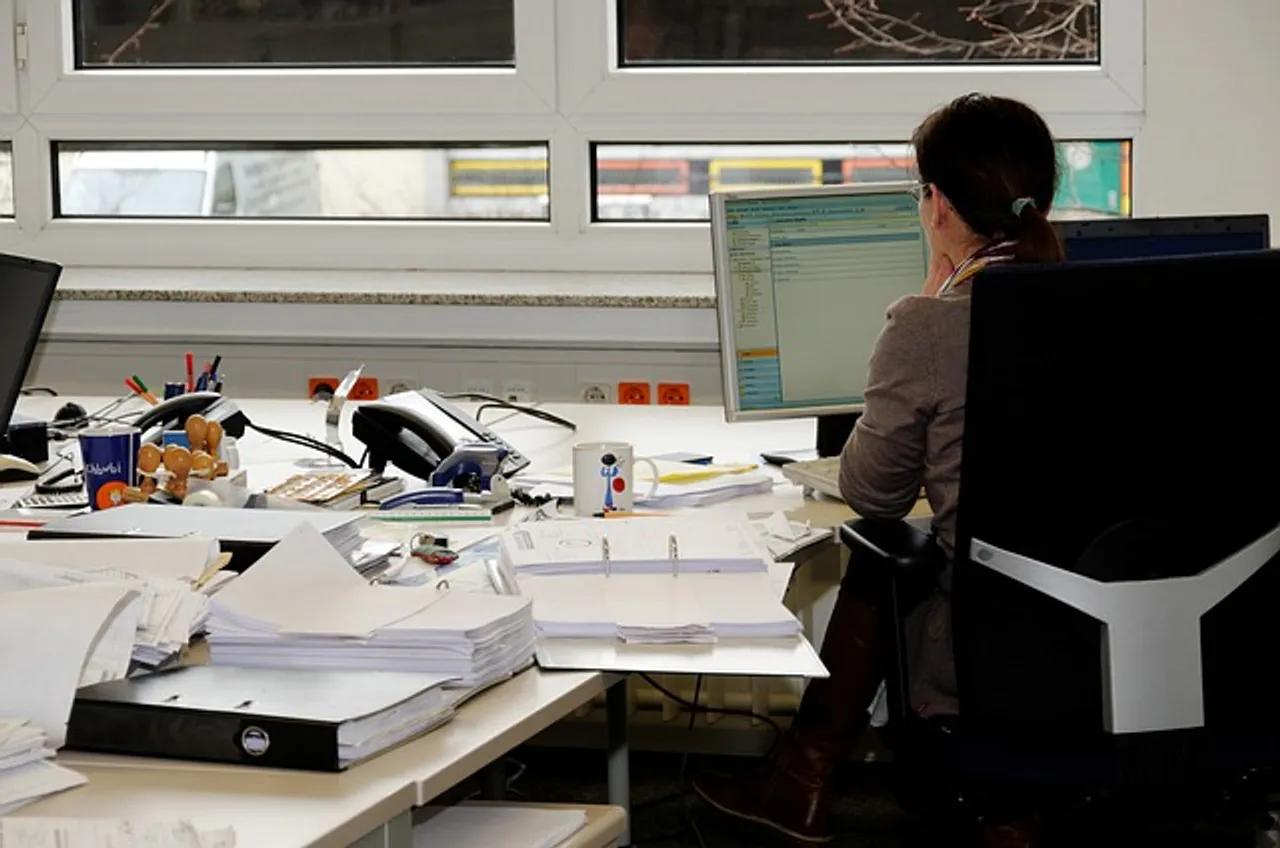 Who are we?
Founded in 2014, AdMash Media is an upcoming full service digital marketing agency based out of Mumbai and New Delhi. Delivering a creative mashup of ideas for marketing across internet, social, mobile, traditional and new media promotion platforms with unparalleled execution, is our forte.
With special interest in Online Media and Advertising, our trading team is on a mission to build one of India's most efficient and analytics driven technological solution for online advertising.
Our three pillars:
Performance Driven Services
Highly targeted Reach
Amalgamation of Interactivity & Creativity
The Inception
The geneses of AdMash Media have been a result of an interesting turn of events. The founders of AdMash Media, Trusha Parekh and Amrita Dwivedi, two young women entrepreneurs with vast experience in the digital space, met at Citizens for Accountable Governance (CAG), the socio-political action committee for General Election 2014. At CAG this duo strategized and executed digital media campaigns for the 2014 General Elections which included NaMo India, Manthan, Statue of Unity Movement, Run for Unity, Chai Pe Charcha, Bharat Vijay Rallies and 3D rallies. Seeing the vast impact of their work across social, internet and mobile platforms, the duo became conscious of their forte. Their various campaigns relayed Mr. Modi's message across to approximately 700 million unique people in 8 months. It was here that the idea of a comprehensive digital media agency for clients across the board took shape. Since then, AdMash Media has helped several organizations make a mark in the digital space and build a brand.
Amrita Dwivedi, an alumna of Shri Ram College of Commerce (SRCC), has worked with Google India before her stint at CAG and AdMash Media. While Trusha Parekh, an alumna of Cornell University, began her career with SMG Convonix, a Publicis Group Internet Marketing firm. Both the founders bring with them great global exposure and specialized knowledge in the field of Digital Marketing. This 2 member team has evolved into a 16 member team in the recent months with aggressive hiring in the pipeline.
What's in the name?
Marketing cannot be restricted to one platform, and it was with this simple idea in mind, that we came up with the name AdMash. It precisely conveys the mantra behind our company – an exciting mashup of advertising and marketing through unique & creative digital media channels and engagement models. For a brand to succeed it needs to standout, and we at AdMash help them do just that.
What we do?
We're an integrated marketing agency offering 360 degree digital marketing, design and development services which fall under the following categories:
1. Digital Marketing:
- Online Advertising
- Media Buying
- SEO
- Social Media Management
- Content Marketing
- Influencer Marketing
- Digital PR
- Online Reputation Management
- Email & Newsletter Marketing
- Mobile Marketing
Product Development
- Web and Responsive Design / Development
- Mobile and Facebook App Development
Creative Design
- Graphic Design
- Brand Ideation & Design
- Augmented Reality
- Video Concepts and Viral Marketing
Consultation
- Usability
- Web Analytics
- Digital Media Training
- End to End digital consultation
Why we do it?
The rules of the marketing game have changed. The number of players have increased and the stakes are higher than ever. Today, its not just about grabbing your customers' attention, but more about where you can fit into their manic schedules. Smart phones are not a luxury anymore & internet has stormed the scene like never before. All this makes digital marketing the most promising channel to deliver your message.  AdMash takes the digital marketing phenomenon to the next level. Billboards and pamphlets are passé and we started this company to ensure that our customer is not left behind while trying to be heard in a crowd. We strive hard to deliver meaningful ROI to each of our clients.
How we evolved?
Digital marketing is an evolving medium. We cannot get complacent even for a moment. For every new idea that strikes us, there are a million more that are still waiting to be discovered. To keep pace, we are constantly monitoring digital marketing channels to understand the customer base & be in sync with the times.
We launched as a full service digital agency, however, during the course of time, we've evolved into a digital agency with strong interest in Marketing Tech. Our tech team is currently working on exclusive web tools for advertisers to beat the competition while they make the most of their advertising budget. That being said, our other teams will continue to deliver high performing digital media campaigns.
Social responsibility in social media
AdMash has a very clear policy on transparency and loyalty to our clients. We ensure that we maintain utmost transparency with our clients by providing them relevant timely plans, reports and data regarding their campaigns. Many clients who are new to the digital scene need us to educate them about all aspects of digital marketing. At no stage, do we shy to ever go out of our way to make our trusted customers aware of this space and their campaigns.
We also ensure that we do not intrude into the private space of our target audience. There is a fine line between positioning your product and stalking your customers & we try never to cross that. We build gripping campaigns that draws attention without being 'in your face'.
Need of the hour
Integration is the need of the hour!
Digital Marketing is not a structured zone. With new platforms coming up every year this space is rather chaotic. Maintaining an integrated approach with a thoughtful brand messaging strategy across all platforms goes a long way in increasing brand retention among your target audience. This should be supplemented by data driven optimization across all channels.
We learned the hard way
Your creativity & hard work is not for free.
While most clients are looking to build a name for them on the web, there are also a few simply trying to get your ideas and flee. Also, there is little in terms of guarding your campaign against plagiarism. Discuss your strategy with clients, but not before chalking out the terms of the deal.
Your employees are the key to your success.
Hire only competent employees who would not compromise on the quality on their work. Ensure they are happy and engaged by maintaining a unique culture which is open, soothing and friendly.
Did we just share that?
Digital Marketing is a very new domain for most of the prospective players especially traditional players. Most of our prospective clients have the funds but very little knowledge about the industry. They are eager to try this medium of marketing because apparently that's what the blogs say. But very few of them know the hows and whys. Hence sometimes we have been asked the funniest questions such as "Give me a list of all the email ids of the likes on my Facebook page", "Can't you just get some code from our competitor's website and shoot our SEO in a day with that code", "Isn't digital marketing the cheapest form of advertising, why am I even paying?".
They work with us
AdMash is a recently launched startup. With just 4-5 months in the market we are already working with clients from varied industries such as Education, Fashion, Lifestyle, E-commerce, Hospitality, etc. Also, we are working with few political leaders who would contest in the upcoming State Assembly elections. Some of our work has been for BSE, Google, Pride Hotels, Skumar Unitexx, CAG, The Indian Republic, Top GMAT, Toddlers' Den Preschool (Chain of International Preschools) and a lot more.
Industry as we foresee
Digital Media revolution is here & it is here to stay. If the 2014 General Elections are anything to go by, then your image on the web can literally make or break your future. We foresee the industry evolve in the following manner:
Mobile devices will continue to gain more prominence and will form an integral part of any marketing campaign.
Marketing Tech will play an important role in the days to come when the performance of each campaign will be optimized through an analytical and data driven approach.
Personalization and Customer Experience will differentiate brands on social media.
New social media platforms may emerge while some of the existing ones may change drastically or cease to exist.
Marketers with deep pockets will survive as the advertising costs increase while Word of Mouth, Content Marketing, Viral Marketing and Influencer Marketing will gain more prominence among the SMBs as a counter to low ad budgets.
A day without Internet
A decade ago, life without internet would have made little difference to most people. But today, it is the lifeline of a billion Indians. Everyone, from big business giants to small start-ups, everyone depends on the web directly or indirectly. It is because of the internet that a man sitting in New Delhi can successfully conduct business in New York. So there can be a day without Internet, but the possibilities in life would be far less than what our generation is witnessing today.
Lastly, are you hiring?