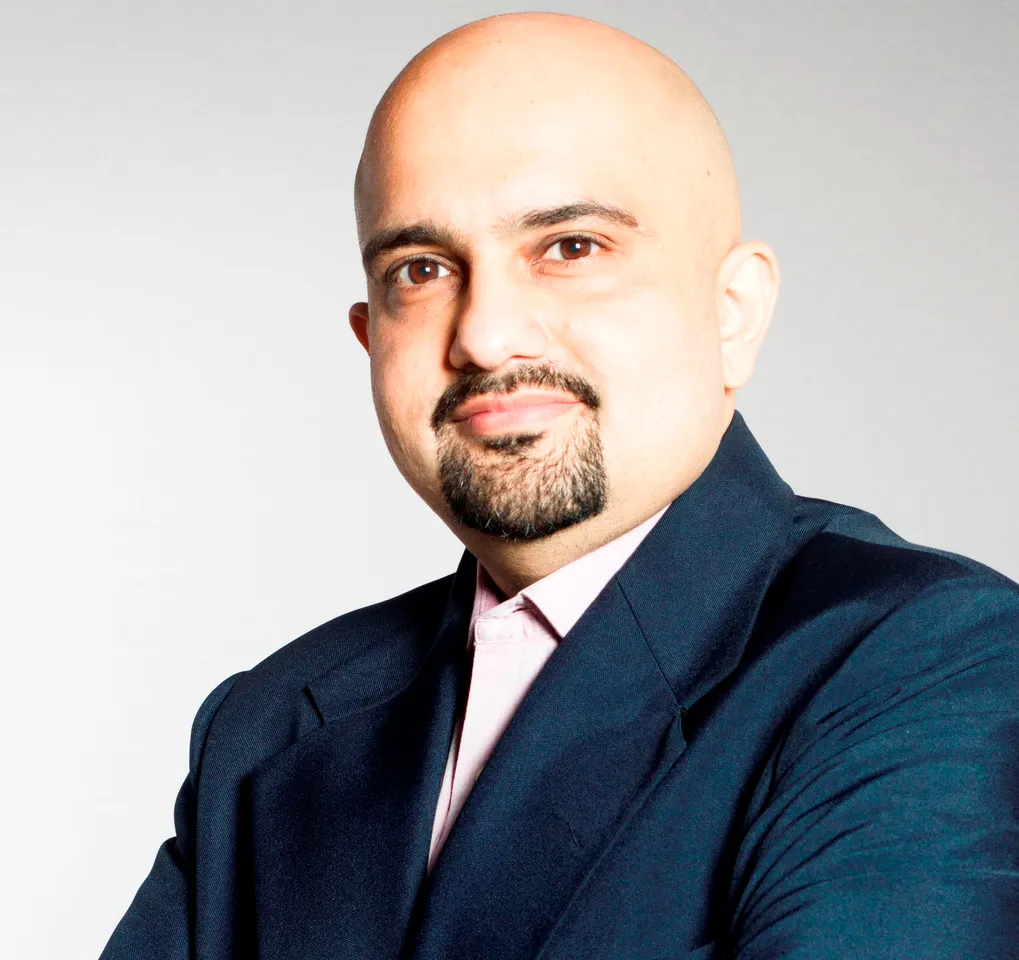 Anees Merchant, Senior Vice President - Digital, BlueOcean Market Intelligence talks to Social Samosa about the discomforting term big data, its application for start-ups and SMEs and effective use of data insights in India.
Anees, the phrase 'big data' often causes faces to scrunch up in discomfort. Big Data = Simple Solutions. What has your experience been in this regard? Have you had to 'convert' people to this school of though?
Data has been in existence for quite some time now, it is the technology which has made it big. Organizations are still trying to grapple with the introduction of technology and subsequently manage data. Analytics practices and outputs are going to be key differentiators for organizations in the next 15 to 20 years. However each and every organization is not at the same analytics maturity stage of evolution. Many organizations are trying to chew a lot at the same time to embark on the analytics journey.The failure or dissatisfaction from big data and analytics practices stem from the fact that there is no ROI immediately and they would need to wait for some time.
In my experience and working with clients at Blueocean Market Intelligence, we are continuously advising clients to embark on this journey with a focus to chew small and manageable programs. The nirvana stage of analytics can only be achieved if you have a defined path to reach there and while walking through the path organizations realize many wins which ensure there is confidence in the overall program.
Blueocean Market Intelligence has been very successful, with some Fortune 500 clients in your trophy cabinet. How do you find the opportunities overseas to be different from those at home, in India?
The biggest difference has been with an intention to experiment and break through the norms. It has been changing for sometime now, but the two worlds are very different when you compare it. For example many organizations in India don't yet have a focussed analytics practice or organization and this been sporadic ownership. Where as in West, there are now formal organization structures with designations and offices of CAO (Chief Analytics Officer), CDS (Chief Data Scientists), etc, whereas the analytics practice are driven either by CIO / CTO or CMO (very few) organizations in India. I am not saying the current organizations are not equipped to make the decisions or buy the services, it is just about the focus and organization structures.
Additionally in India with many organizations, analytics outcomes or practices are still a question mark, predominantly it is due to lack of data or I should say quality of data which stems of adopting right technology to capture, retain and process data.
Do you find there to be a variance in embracing decision engineering across industries?
Definitely there is a variance, however there are exceptions in each industry. So rather than naming an individual industry or vertical, I would say organizations and industries who are gearing towards digital activities or have major presence online are much more advanced then who are not. Additionally organizations who have started with online as a predominant business model are more advanced in the approach and leveraging analytics as key differentiators.
Now this doesn't correlate that organizations only who have online as a strategy can embrace analytics. Many organizations like some of the large FMCG brands have been leveraging analytics to drive the marketing and customer strategies.
How can start-ups and SMEs benefit from the intelligence Blueocean provides?
Blueocean has suite of services which it offers to SMEs and Start-ups where our solutions are focussed towards specific marketing or customer objectives. We are currently today optimized our solutions to drive 3 tiered approach based on organization appetite and ability to stay focussed on analytics solutions. In addition to this we do offer consulting services currently and in the past to SME and start-up organizations on how they can embrace new sophisticated techniques and technology to create differentiated stories for themselves.
Blueocean, tech tools, and organisations such as NASSCOM, promote the enormous business value add brought by the effective use of data insights in India. In your expert opinion, what predictions can you share about this dynamic space in the next 2- 3 years?
My prediction for the next 2-3 years is going to be in these focus areas:
Organization structures: per my note earlier, I would see organizations undergoing transformation to align and focus on analytics and big data initiatives. There would be specific organization formation and also inhouse grooming as an award to existing employees who would want to shift in these new structures
Government and Other institution participation: The HRD and other academic bodies would come together to see how analytics and big data education and grooming can be incorporated as main stream something which has already initiated like IIMs and IITS having diploma programs. Additionally Statistics and Mathematics courses would gain more importance in undergrad programs and education.
Employee engagement: more and more individuals would want to start and focus on analytics and big data as career option.
Mergers and Acquisitions: Initial mergers and acquisitions events would be seen in the next couple of years. In the last 5 years there has been many start-ups and ventures have been setup as analytics and big data specialists firms. These events would improve the consolidation and create distinguished providers who specialise certain niche areas of analytics value chain.