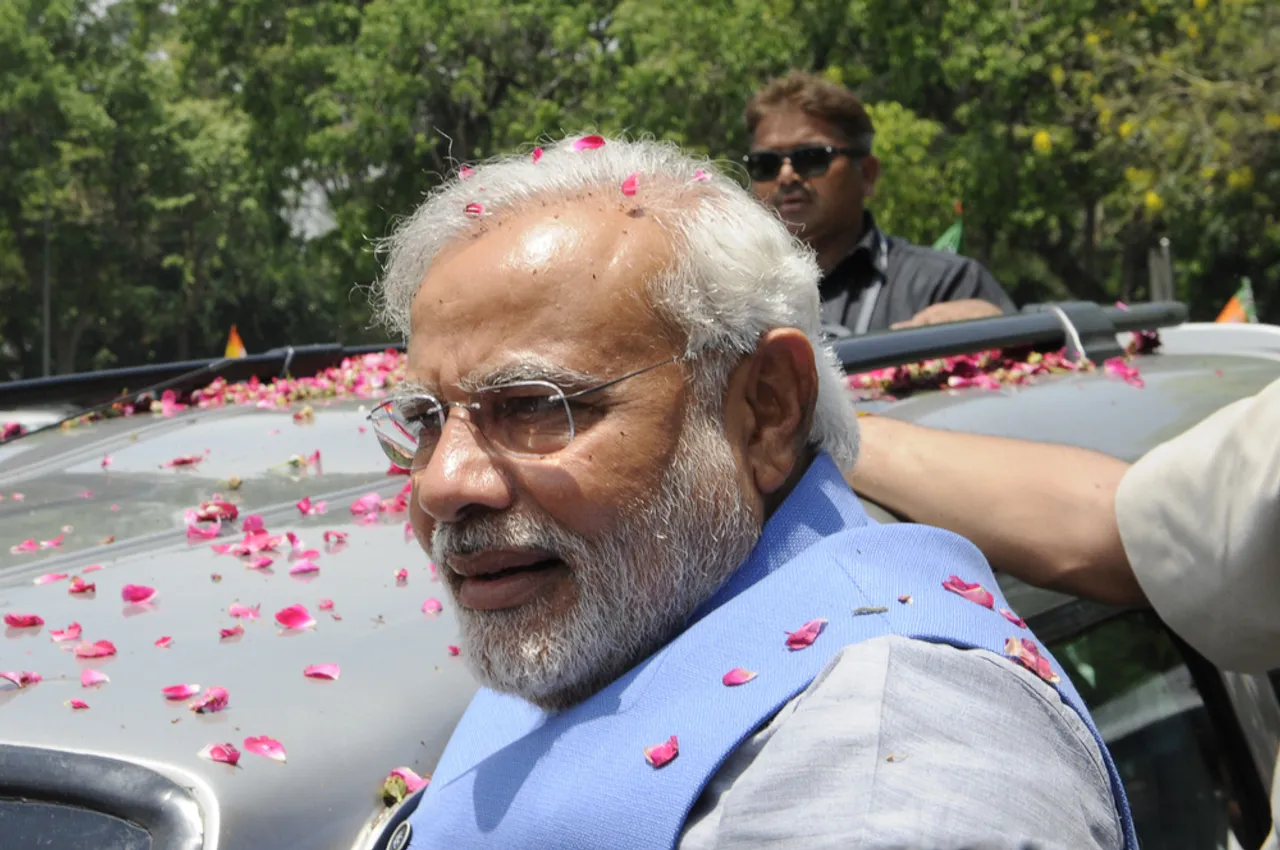 After a string of impotent bans that have clouded our days in the past month, this week has revealed the silver lining in our system with two interesting occurrences.
The ever-so mysterious Supreme Court slashed Section 66A prohibiting any arrest or political action based on social media expression. This is only a slight reminder to the watchdogs about our right to freedom of expression and brings a bout of relief to that avid social media user who's been curbed by bizarre threats from procrastinating political parties.
The other unique intervention, and the reason for this editorial, is the launch of Twitter Samvad. Touted as the bringer of the days of digital dialogue between government and citizenry, the initiative only gives an opportunity to improve one-way communication – from government to citizenry – which seems like the more vital one than the other way round.
Lets deepen our connect! Give a missed call on 011 3006 3006 & get my Tweets on your mobile as SMS.

— Narendra Modi (@narendramodi) March 24, 2015
Every mobile-armed Indian citizen can now register for this service to receive Tweets as SMS from 16 Government bodies that are part of the initiative. Prime Minister Narendra Modi, our champion of the digital era, was the first to announce the service from his Twitter handle. From his visits, to meetings, to his light-hearted comments on popular events – you shall receive a round of most engaging tweets from him during the day via SMS. Updates can also be received from 16 other government bodies, including Nitish Kumar and Bengaluru City Police, as they send regular updates and administrative information via their Twitter handles.
The feature of SMS/mobile notification has been around for quite a while for Twitter users and they can manually choose whose tweets they want to receive on the SMS. The message will be sent to your number in Twitter records. The evolution of this service here is that now the update from relevant organisations is only a missed call away and is also reachable to those who aren't on Twitter. However, the question remains as to how is the non-Twitterati being made aware of this possibility.
Limitation of characters might be another concern, where within 140 characters the information must be conveyed to the subscriber. While there is no need for a data package to subscribe to the service, Tweets often come with hyperlinks and multimedia, which cannot be accessed without Internet packages. Those subscribing to the service will hopefully soon realise.
The service is also regarded as a helpful tool during crisis situations and emergency where the citizens need to be made aware and cautioned. Recently, social media has played a pivotal role in raising awareness and garnering help from across the country for natural calamities like the Kashmir Floods. In the US, during hurricanes and earthquakes, dissemination of information on social media has helped organize help and rescue. The information will now reach your mobile phone inbox, which can be of help provided those managing the info stay alert and abreast with events.
The most positive aspect is that the concerned citizen is being made aware through another opportunity. That's the bright side. But if this was meant to be a dialogue, then the responsive nature of this service must be reconsidered. Currently, we take the information via SMS, but where's the dialogue?
I am also curious on how brands begin to capitalize on a service such as this? Not that we don't have plenty messages coming our way but can this mean a better connect between brands and consumers? It must be better planned, relevant to something current and have a timeframe that isn't a lifetime. Brand can initiate a better dialogue by also allowing for a responsive SMS service that doesn't become a tweet but goes into a CRM monitoring tool to gauge overall feedback.