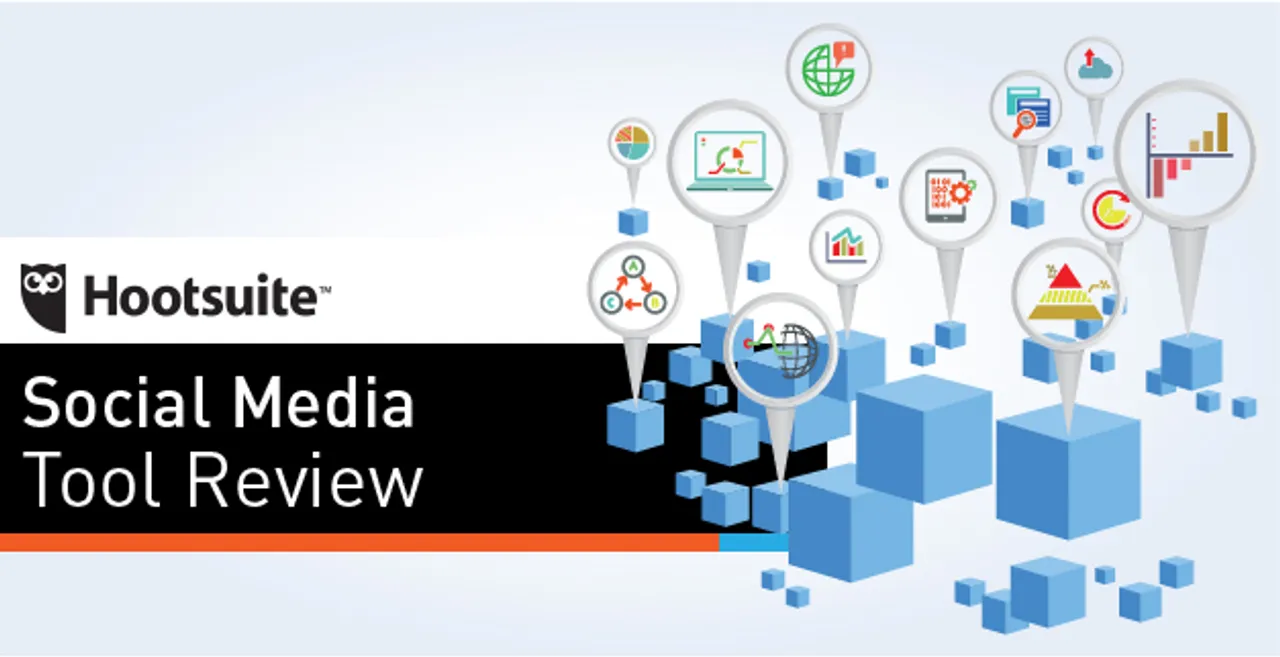 Managing social media publishing requires operating a host of accounts while dealing with various content sources. Hootsuite simplifies the procedure, allowing individuals to operate multiple accounts and accomplish multiple activities using a single dashboard.
What sets Hootsuite apart from other tools is that it goes beyond basic social media managerial requirements. The web-based app allows social media practioners to easily schedule posts. The tool also allows you to design personalized streams based on your requirements – For example, within Twitter you can view your homefeed, mentions, and re-tweets (or any other combination that you select from a large set of options).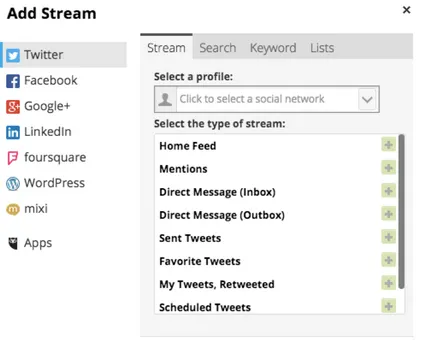 The tool was established by Ryan Holmes back in 2008, when his own digital media agency (Invoke Media) was looking for a tool that would organize multiple social media accounts.
Hootsuite supports over 100 profiles that can be added to the dashboard. Each can be customized on the basis of social listening objectives as well as streams. The navigation panel supports integration with most platforms – Facebook, Twitter, Google+, Linkedin, Wordpress, Mixi, and Foursquare.
The three main benefits of Hootsuite that we want to highlight are:
Content discovery library
This is probably the most supportive feature of the tool, especially for those who do not have the time or resources to churn out content specific to their audience. Hootsuite does it for you. Isn't that fantastic?
This is also the most time saving feature when it comes to content creation. Based on certain keywords, interesting content will show up and you can drag the posts you want to be scheduled on the calendar.

Analytics Component
Reporting is an important part of any social media publishing job. Hootsuite helps you build custom reports with a company logo, schedule reports, collaborate several reports, analyze insights for every fb post, and even compare public pages as well as synchronize Google Analytics. Analytics are backed with Facebook insights, Twitter mentions, Twitter engagement, LinkedIn insights and more.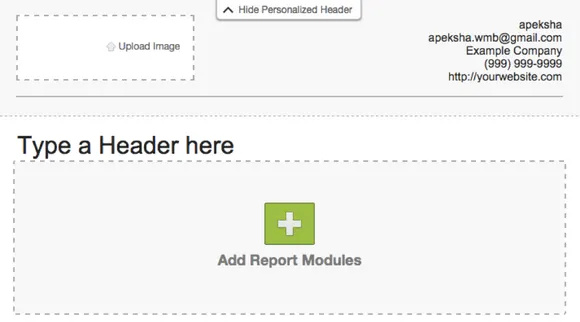 You can then choose from the ready to use templates.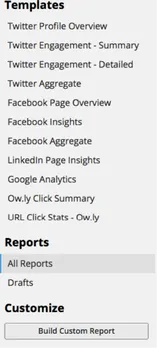 A treasure chest to say the least, the application directory offers apps that simplify social media management. All social media platforms are present within this directory. Hence, Hootsuite can be integrated with any application.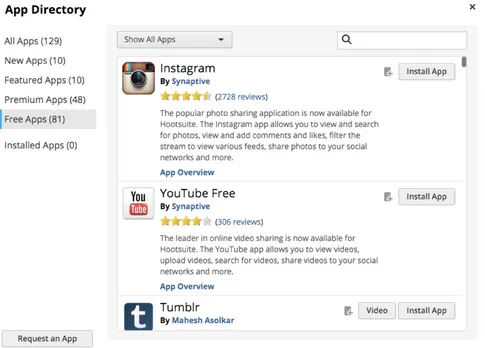 The tool is not limited to managing multiple social network accounts. You can also sync more than one account of the same network through Hootsuite.
Similarly, if three members are working on one account – the Hootsuite account for the client can be shared with the entire team. Each member can be assigned a different task and record a track of the same.
Hootsuite is an extremely convenient application for social listening, publishing and reporting.
Want to try using it? Hootsuite offers a free 30-day trial with no risk whatsoever.