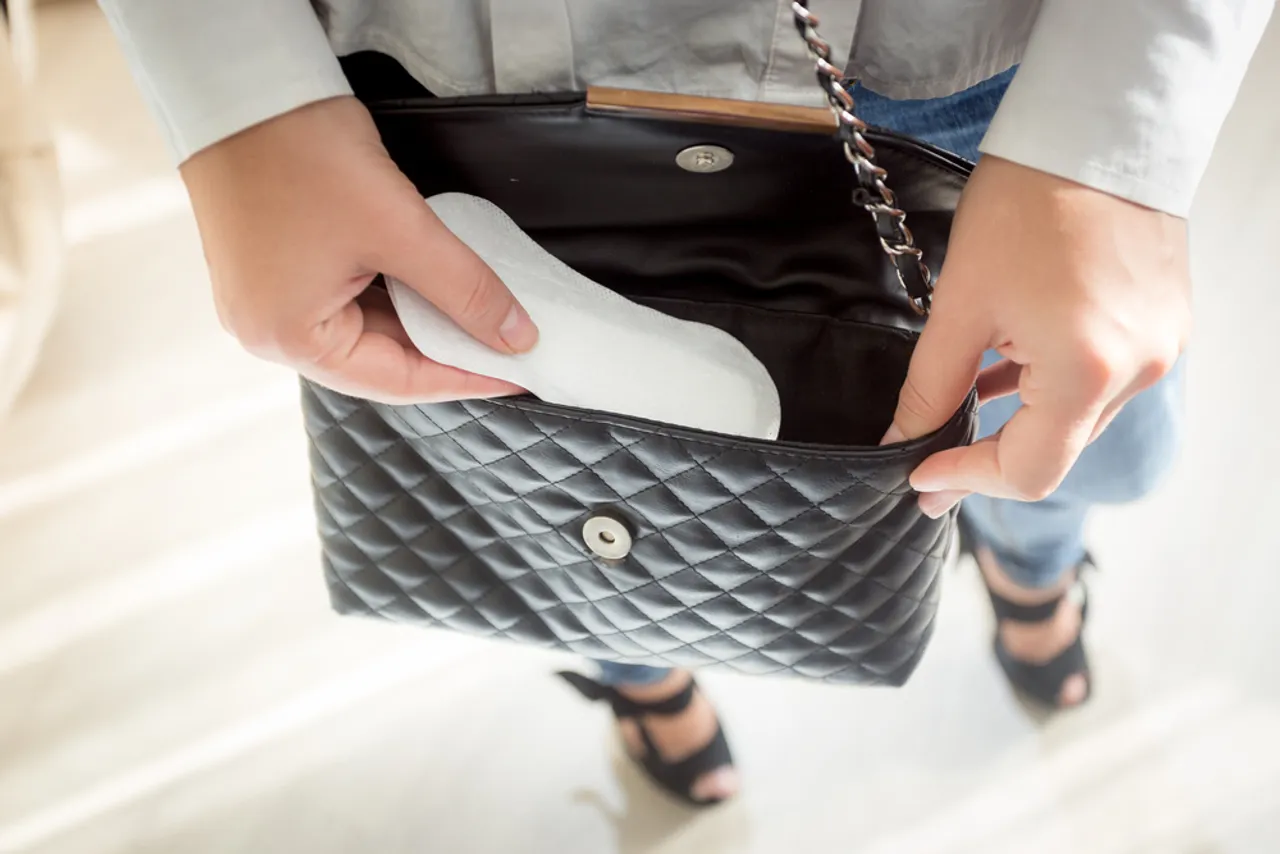 On the occasion of menstrual hygiene day, Stayfree created #LetsStayfree aiming to break inhibitions around the subject in the country. The online activity was supported by a panel discussion, creating an offline influencer support.
Menstrual hygiene is the elephant in the room, a topic that is never addressed, but needs to be. And the first step towards it is awareness. Executed by DigitasLBi, the campaign aimed to spread awareness around the need for educating young girls and women about menstrual hygiene. The idea was to get users to join the discussion around periods, on Facebook and Twitter.
#LetsStayfree – a way to get everyone on board, make everyone feel part of something big, floated on Twitter and Facebook. Conversations were encouraged about what is that period-related issue, notion, or habit girls would like to stay free from. This was phased out to ensure the message seeped across users and set the discussion on the right course.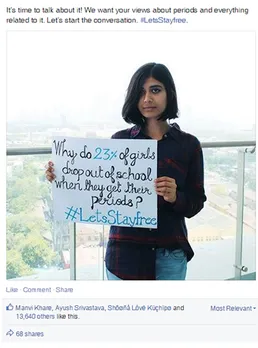 Users with a high level of clout started tweeting in support.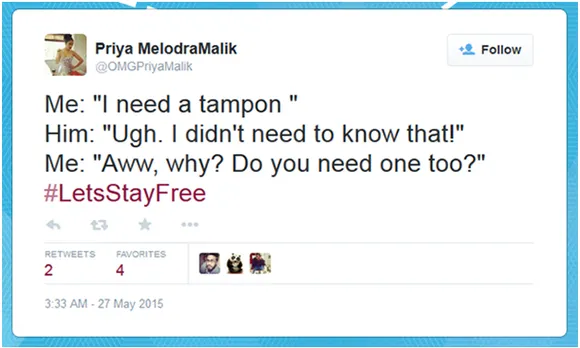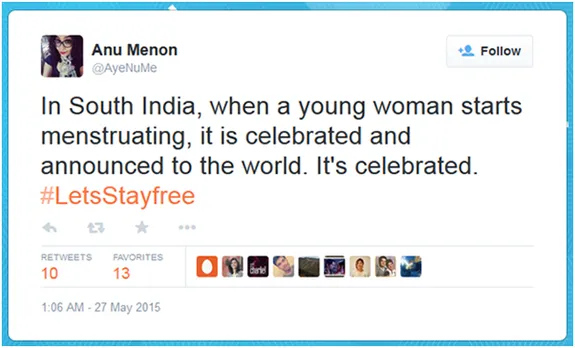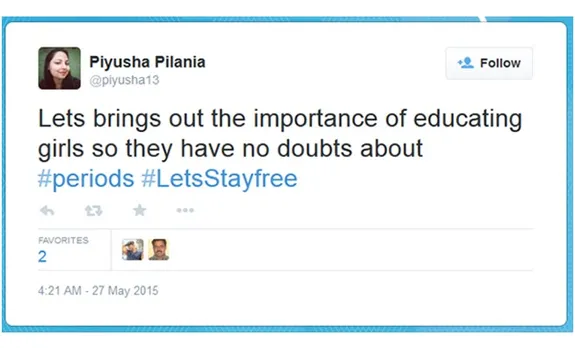 On 27th May 2015, Stayfree hosted a panel discussion on Menstruation. Panelists included experts and well-known personalities in their fields such as Gul Panag, Dr. Anita Soni (Obstetrics & Gynecology Consultant at Dr. L H Hiranandani Hospital), Sinu Joseph (Counselor & Menstrual Hygiene Educator) and Lina Ashar (Founder & Chairperson of Kangaroo Kids Education Ltd.). Each shared relevant anecdotes and insights on the topic.
They also shared their opinions on their respective social media profiles and encouraged their followers to start the conversation.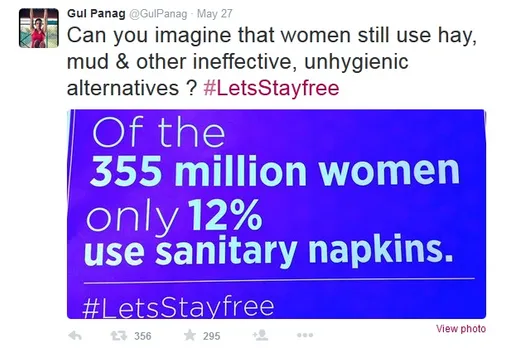 Following the panel discussion, Stayfree also announced the launch of its educational video series on their YouTube channel, which will assist girls in getting a better understanding about menstruation.
To provide an impetus to the social change that was being brought about, an open letter blog was collectively written (by proxy) by the women of India!
The hashtag trended on Twitter on 27th May 2015, with 5,747 tweets generated over a period of 4 days. It generated 43.5 million impressions on Twitter alone. Authoritative tweeters like Gautam Trivedi and Tinu Cherian joined in the conversation making a difference.