The common aspect in all the campaigns noticed was the bond of family and brotherhood. They encourage viewers to spend time with their dear ones. This Eid, let's take a look at how popular brands are celebrating across social media.
Cadbury Celebration
This 'Pehle aap nahi pehle baap Campaign' by Cadbury Celebration reminds how little things in life bring happiness or in other words chocolates. After artful Diwali and Christmas =campaigns the latest  Cadbury DVC for Eid is a no shocker.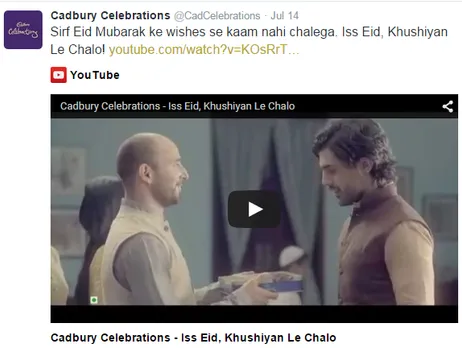 Shan Masala
You cannot hold back your tears after watching this bittersweet commercial with an amazing storyline by Shan Masala. It shows how difficult it is to be away from family on the occasion of Eid. The ad went viral and was loved by many people.
Coca-Cola
Coca-Cola has already won many hearts in the past for their Ad campaigns like 'Open happiness' and 'Thanda matlab Coca-Cola,' but their latest Pakistani #RoshniBaatein campaign is a must watch. Social media dwellers posted pictures with lanterns they dedicated to their loved ones, setting Twitter abuzz.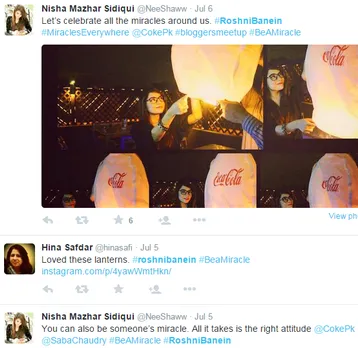 SnapChat
After the success of #MeccaLive story by Snapchat, people across the globe wanted a Snapchat Story for Eid. Users around the world are Snapchatting their Eid stories in hair raising accounts.