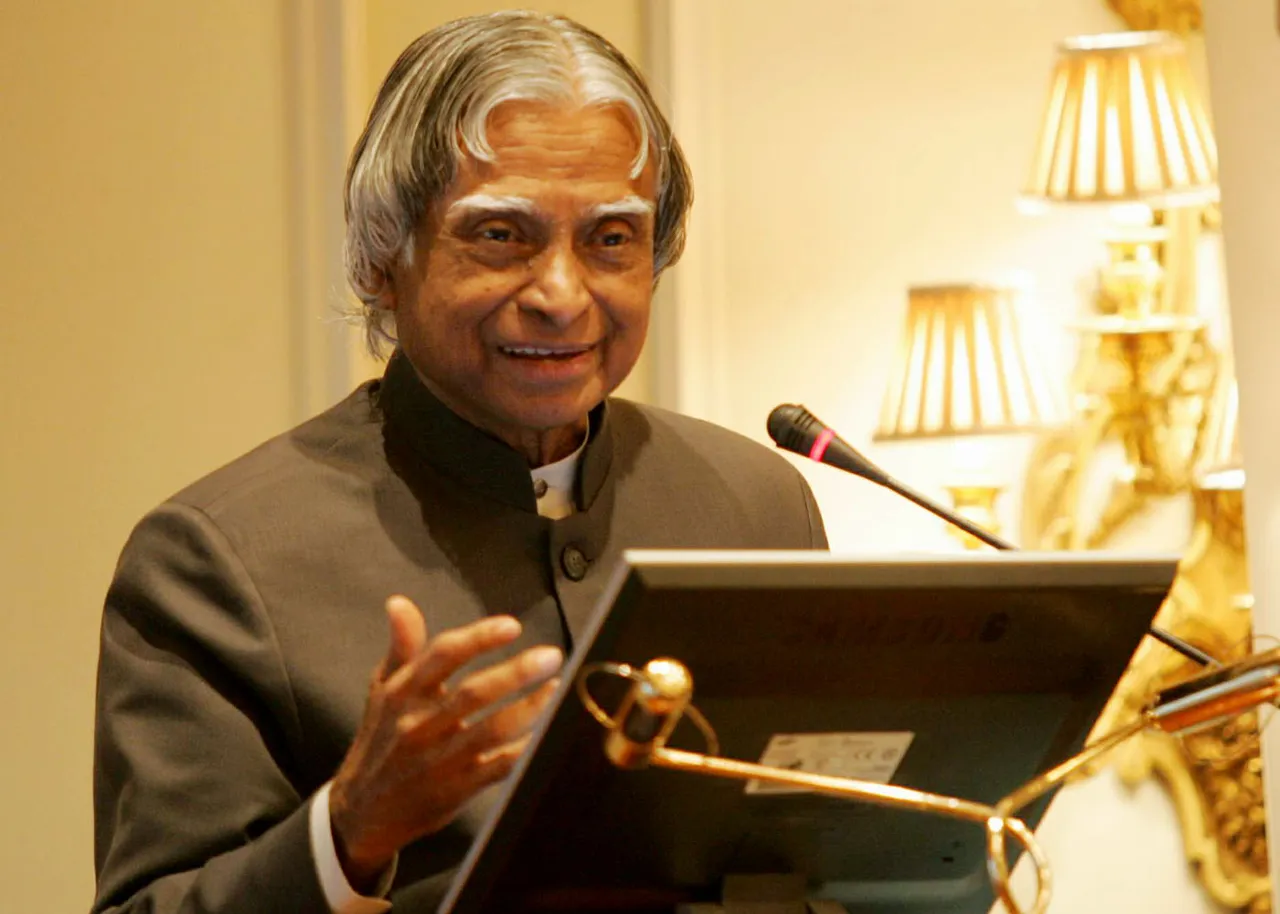 Although former President A P J Abdul Kalam is no more, but his Twitter account will continue to be active in a new form.
A team of his close associates has decided to run his official Twitter account which has now been renamed as 'In memory of Dr Kalam'.
"Dedicated 2 immortal memories of Dr Kalam. this account wil nw reflect his thoughts, his lessons & missions. Miss you sir! (sic)," Kalam's close aide Srijan Pal Singh said in a tweet.
Singh would now act as the administrator of his Twitter account and will keep sharing inspirational quotes from an innumerable number of speeches made by Kalam and his books like 'Wings of Fire', 'India 2020' and 'Ignited Minds'.
Another book 'Advantage India', co-authored by Kalam and Singh, is due to release later the year.
Since February 2011, Kalam had been regularly posting his views on contemporary issues facing the country besides sending out inspirational messages on Twitter.
He had more than 1.4 million followers on the microblogging site which is now flooded with his one-liners.
Hashtag 'KalamSir' has been trending on Twitter in India since last night.
Finer salute than officers a third his age. Marshal of the IAF Arjan Singh, 96, bids farewell to #KalamSir today. pic.twitter.com/pUNconFAhE

— Shiv Aroor (@ShivAroor) July 28, 2015
Can we declare 27th July as a National Work Day? Schools, Colleges, All Offices remain open and work - even if its a Sunday? #KalamSir

— Shreyansh Shukla (@Shr3yanshS) July 28, 2015
Our #MissileMan is missed today & shall always be in our memories for all the times to come.. RIP #KalamSir pic.twitter.com/ZXwM2o2i2C

— Dr Sunita (@DrSunitaMishra) July 28, 2015
If my son ends up studying more about Dr Kalam than Gandhi-Nehru in his school history, I'll be a happy dad #KalamSir

— Ashwin Jayakumar (@ashwinjk90) July 27, 2015
You'll be immortal sir. #rip #KalamSir pic.twitter.com/EPMONNP3Qt

— Sunidhi Jain. (@Sunidhi_Jainx3) July 27, 2015