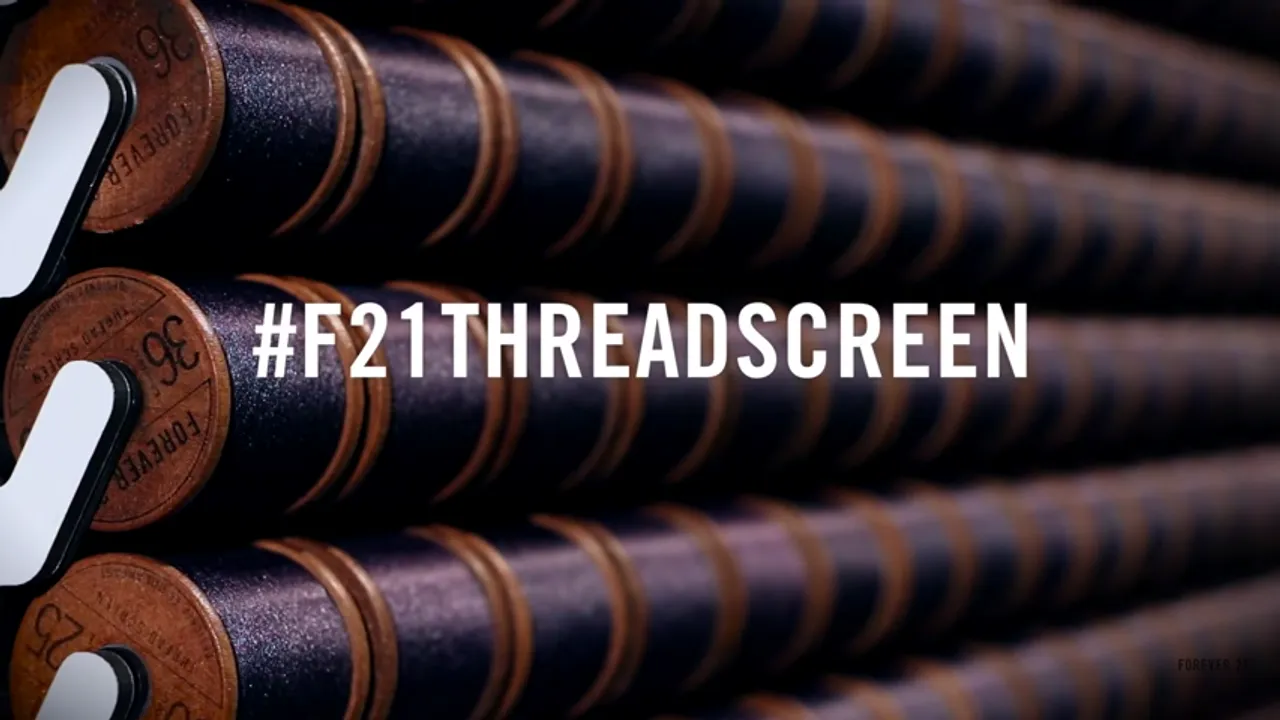 Imagine seeing your Instagram selfie as a literally moving thread picture. Forever21 brings this imagination live.
With Forever21's social media agency Breakfast's latest combined engineering, it is now possible to see your picture on a TV screen made of threads. Forever21 hired Breakfast, a Brooklyn-based agency to execute a digitally synced billboard that is made primarily of the thread.
After a year and half, it is now ready to take over the market with almost 6.7 miles of fabric launching this Tuesday. This unbelievable machine will run 24-hours a day displaying Instagram pictures with the #F21ThreadScreen and will send the users their photo-clips. This thread screen will be displaying only properly hashtagged Instagram posts from July 22 to 28.
The resolution of the thread screen is 80 pixels by 80 pixels; each piece of the fabric is almost 5.5ft long and is dyed with 36 different colors. Staying true to the brand's clothing quiddity, they decided to use threads and not create a TVC or a DVC.
For those who won't be able to make it to New York City for this magical moment may follow it on their website's live-streaming like the rest of us.