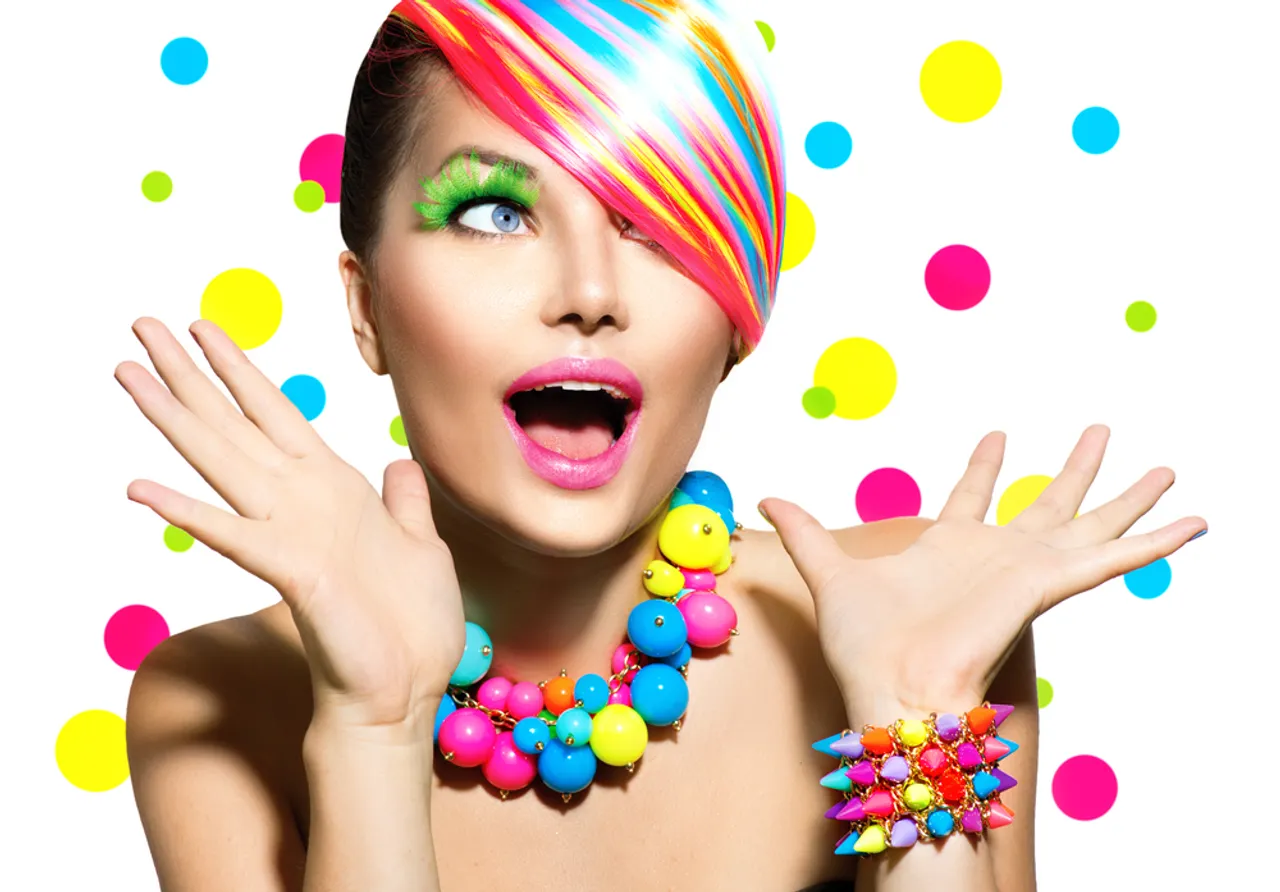 When it comes to fashion designers, colours are their lifeline.  They breathe, talk, and experience colours in their purest forms. In fact, a designer can find a pop, splash and a smudge of colour in the most unlikely of places and their social media accounts are a testimony to that. We checked out five designers and their Instagram accounts. Their posts give us a glimpse of their adventures with colours in their everyday lives.
Masaba
Unconventional and bold prints are how you would describe Masaba. It's not surprising when a peculiar flower like this one fascinates her.
Rebecca Torres A Glasgow born designer, inspired by Quantum Mechanics, looks for inspiration in colourful structures to beat the Monday blues
Pernia Qureshi
A fashion entrepreneur and a stylist who captured the perfect colour inspired dish – the rainbow cake, so pretty, you wouldn't want to eat it.
Nishka Lulla A young vibrant designer who adds a dash a colour, even when she's on the go.
Ritu Kumar
Sophisticated and elegant is Ritu Kumar for you. This is a picture of edible custom made cupcakes. How much more inspired can you get?
One thing is for sure, colours in unlikely places are the most inspiring concepts. Also, social media allows you a glimpse of what goes on in your favourite designer's mind. However, it won't end with just a glimpse any more because the step has been taken; Masaba's show at Lakme Fashion Week (LFW) this year went live on instagram. Designers are probably getting socially inspired along with already being colour inspired.
This article is brought to you by Berger Paints. Fancy yourself a décor aficionado? Meet Berger's chic Colour Magazine for the hottest trends, handpicked tips & tricks on Home Décor, Interior Designing and much more