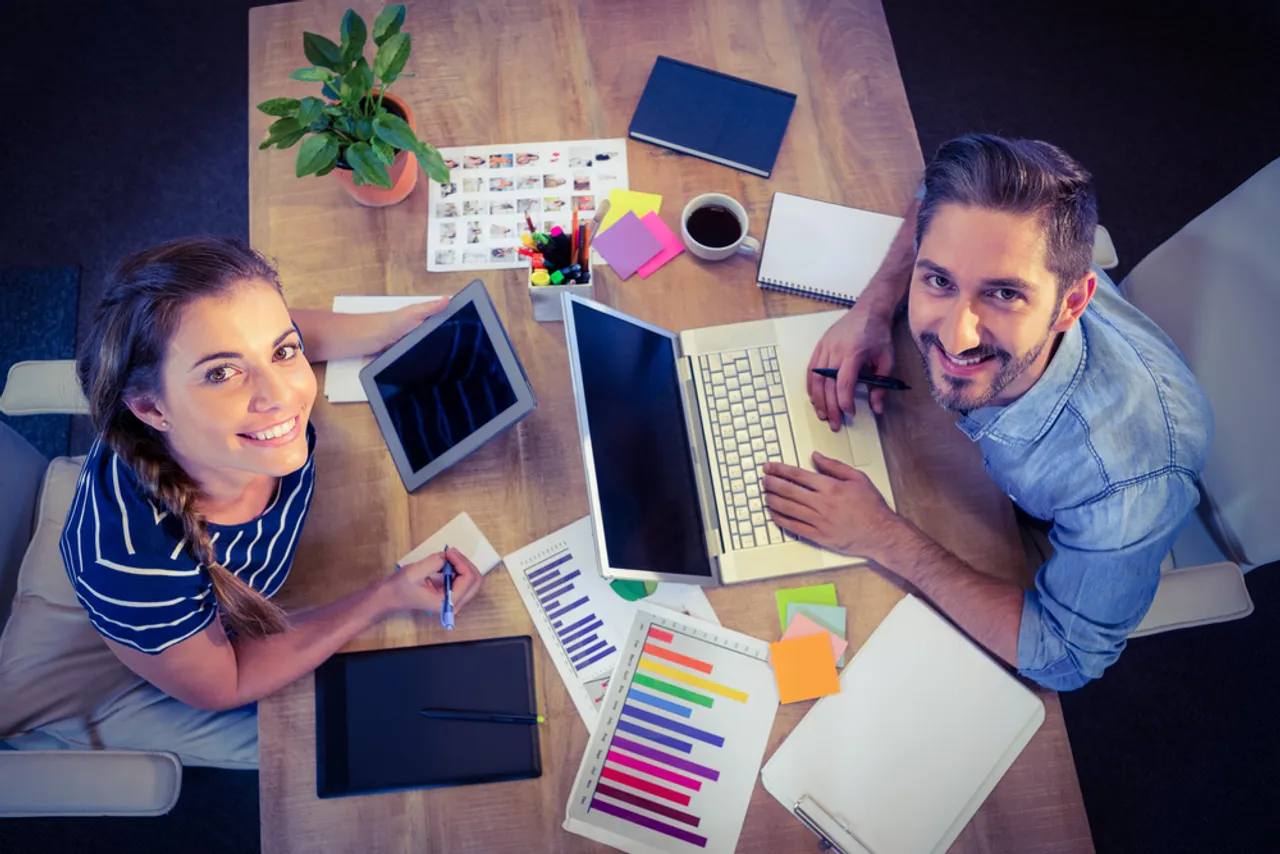 Who are we?
Founded in 2009, Happy Marketer is an independent, integrated digital marketing consulting firm headquartered in Singapore. We are perhaps the only digital firm in the region that has the distinction and the privilege of being a Google AdWords, Google Analytics Premium and Hubspot certified partner. This allows us to add a lot of value to our customers by being data-driven and leveraging digital automation.
Our #HappyTribe consists of more than 40 digital experts spread across Singapore, India (Bengaluru & Kolkata), Indonesia and Australia.
What's in the name?
We started Happy Marketer right in the middle of the financial crisis in 2009 when marketing budgets were being slashed left and right and marketers had to justify each dollar they spent. Given this predicament, our core motto was to make marketers happy by bringing back accountability into the marketing function, which could allow them to win back control and win credit. Hence the name, Happy Marketer!
What we do?
Happy Marketer is one of the few independent, integrated digital consulting firms in Asia that provide a range of digital marketing services under one roof. This includes Social Media Marketing, Search Engine Optimization (SEO),Conversion Optimization, Web Analytics, Display Advertising, Website & App Development and Marketing Automation. We follow proven proprietary methods for each of our services and that's what sets us apart.
Why we do it?
Since the beginning, our goal has always been to make marketers and clients happy through results-oriented, data-driven and creative digital marketing campaigns. We want to help them strike a balance between getting ready for the future, using data to analyze the past and devising the best digital marketing campaigns and strategies for today.
How we evolve?
We are constantly evolving with trends in the marketplace by using the same digital tools and strategies we provide our clients. A lot of our business comes from creating a great website (Design & Content), ranking highly for all the search terms associated with us (Search Marketing), turning our connections digital (Social Media) and constantly analyzing and optimizing our marketing (Analytics & Optimization).
As we've grown, we've found that we attract most clients who read our content, watch our videos and see us speak. Going forward, we want to help marketers win in a digital world which is why we launched the digital marketing training and consulting firm, Future Marketer.
Social responsibility in social media
We believe that information and content on social should be authentic, credible and do some good, if possible. As an agency, we advise our clients to be as real and transparent as possible with their communication and messaging and remove any artificial layer of pretense.
Not only is this a sensible thing to do in the digital age but being open and vulnerable in some cases, definitely helps brands to strike a chord with their stakeholders and allows them to empathize with them. Internally, we practice what we preach and this is fairly visible in our digital footprint.
Need of the hour
It is indeed an uncharted and unregulated path in the digital world, especially in India, and we love that in many ways, as it allows us to experiment and set the tone. While there may not be established social media laws, we believe in relying on common sense to tackle most scenarios and our communication ethos is driven by being humble, open to constructive criticism, sharing good ideas, deeds & causes, respecting everyone's sentiments and being inclusive in our approach. And when our common sense doesn't lead to a clear judgment, we talk to our lawyer friends for specific advice.
We learned the hard way
One of our greatest learnings was to agree to take on a startup client project at a loss, without doing a credit check and with the optimistic view that we would be able to bill higher once we proved our credibility.
This proved to be an expensive mistake since not only was the client unable to pay their bills, but it went bankrupt.
Since then we have an internal lead scoring process to evaluate if a client is a good fit with the scope of work, delivery deadlines, nature of the client as well as their ability to pay on time. We have made it mandatory for clients to pay an advanced fee to show their commitment and we impose charges in the event clients delay their monthly payments beyond a particular threshold.
We also work hard to secure long-term, scalable and predictable deals from larger, well-established brands.
Did we just share that?
The funniest/scariest moment was when we woke up to see one of our client's Twitter handles posting an update that seemed more like a man venting about the trials and tribulations of his personal life - glad the funny moment was short-lived as we were able to remove it and had the last laugh!
They work with us
Our clients span six key industries - aviation, hospitality, financial services, education, retail and F&B - and include leading organizations such as Tigerair, Royal Brunei Airlines, AirAsia, Standard Chartered Bank, Nanyang Business School, National University of Singapore School of Computing, Amity, Kaplan, Coffee Bean & Tea Leaf, Time International, Friesland Campina, fastacash, ICICI Bank, inSing, Starhub, Fonterra, and MasterCard, among others.
Industry as we foresee
India has been a leader when it comes to creative expression and experimentation on the digital medium. Indonesia and India are two of the more aggressive markets that like taking calculated risks in the digital arena and that is something that has helped them stay ahead of the game.
In the coming years Indian clients and agencies should work together to leverage social media to go beyond the realms of marketing communication and explore how it can transform the core business model of many companies, as well as impact other functions like sales, customer service, and market research.
Given the strong talent pool in India and a thriving startup ecosystem, we foresee an amalgamation of creative and technology firms coming together to solve business problems and push the limits of the digital potential.
A day without Internet
It's uber frustrating when that happens but funnily we enjoy those forced breaks. When the Internet goes down, you would find us cozying up in a nearby cafe enjoying our cupcakes, reading a book and pretending to work through our data plans on our smartphones.
Lastly, are you hiring?
Yes