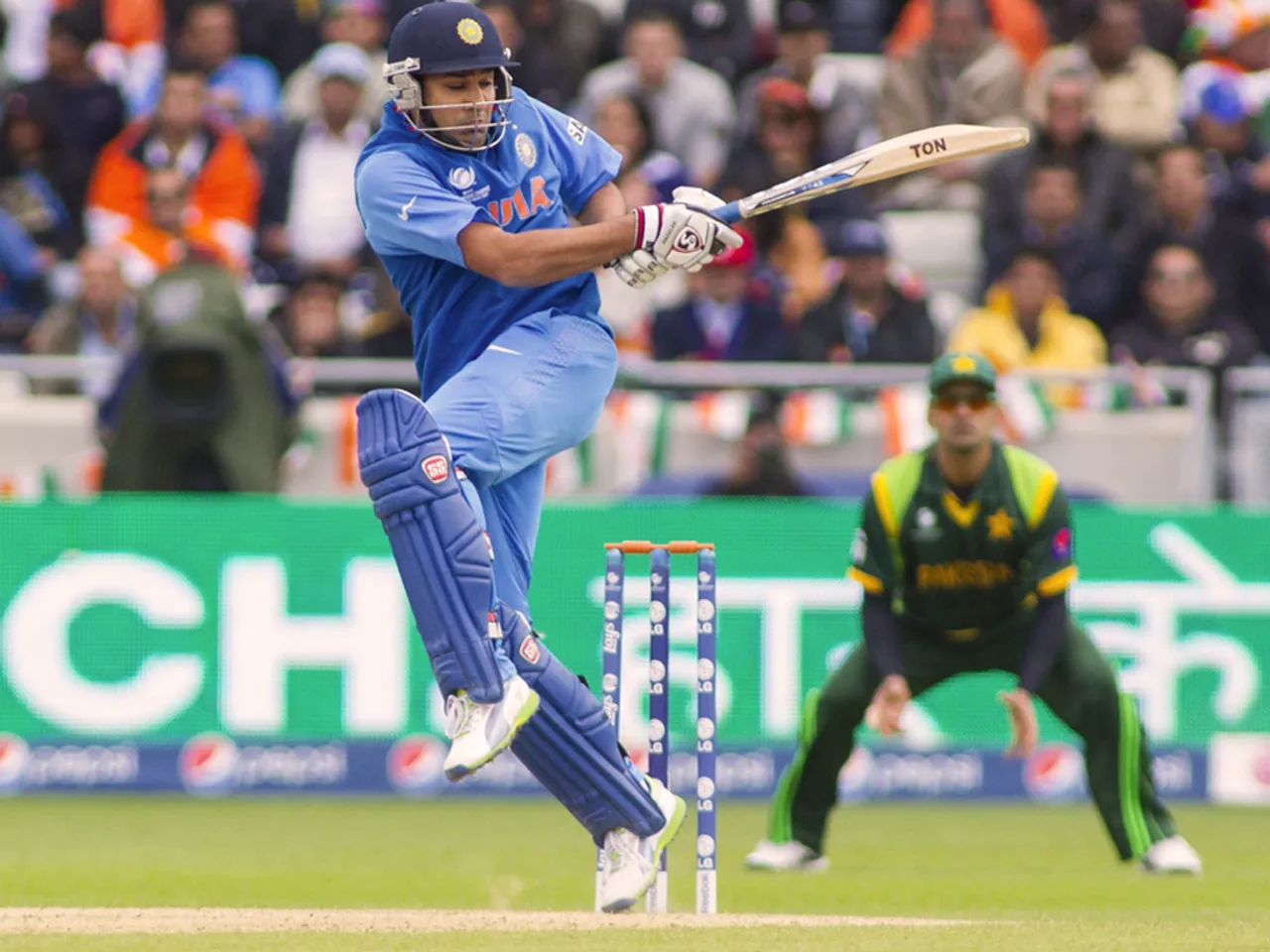 One of UK's leading sports app providers, RightNow Digital has made inroads into India with the launch of its first cricket news & social media updates app called Rohit Sharma Cricket News, today.
The Rohit Sharma Cricket News app is unique because it curates all the relevant, authoritative and trustworthy news and social media sources including articles from e-papers, social media posts, blogs, videos and vlogs from platforms such as YouTube, Facebook and Twitter.
Speaking on the launch, Simon Ryley, CEO - RightNow Digital said, "The company was born out of my passion for Manchester United as I would look up various sources every day to keep myself up-to-date about the team. It was then that I realized that it can get very frustrating for fans like me to search the same sources every day to find all the latest news and information. Finding and following players on social media just made this worse. We saw a need to develop a technology solution to address this situation so that sports fans who don't use social media can see all the amazing content that is being created by teams and players and find the latest news at the press of a button. In India, cricket is big and in Rohit Sharma we found the right person to partner with: he is dynamic, and has an impressive track record with proven dependability on the field. These attributes also exemplify the functionality of this cricket app and we are delighted to have found a perfect match in Rohit Sharma."
By including every social media account of every Indian cricket player, it also enables end users to interact with Indian players directly, from within the app. The brand has a revenue sharing partnership with Rohit Sharma.
"We are thrilled to launch our first app in India, through a first-of-its-kind partnership that we have with Rohit Sharma. Our focus is to make cricket news and social media content easily available to all Indian cricket fans who make up 40% of the world's cricket fans. Rohit Sharma has a fantastic track record and an impressive number of followers on social media. We believe that this association will help us reach the right set of end consumers who will appreciate the seamless functionality and simple design of the application." said Seetha Chinnappa-Sarwal, COO – RightNow Digital.
India prides itself on being a sports crazy nation where cricket is the religion that unites 1.3 billion people from different walks of life. Cricket is the most popular sport in India, and the most followed game on television and in the digital space. There are about 2.5 billion cricket fans globally of which 1 billion are Indians.
In order to cater to this ever increasing cricket enthusiast's community, RightNow Digital has developed this app to serve as the single source of information related to cricket in India.
In a short span of time, Rohit Sharma has created a distinctive place for himself in the Indian cricket team. Having started his international career at the age of 20, he has become the first ever player to score two double-hundreds in ODI history and has always demonstrated consistent performance. He has also lead Mumbai Indians to the IPL title twice.
A very enthusiastic Rohit Sharma said, "I am excited to be associated with such an innovative product which is at the cutting-edge of technology and promises to delight the Indian cricket fan like never before. I am happy to be an active contributor in bringing this app to India and look forward to its grand success."
The user-friendly application enables fans to keep themselves up-to-date with all sorts of cricket related news and social media updates, just at the click of a button. It features an impressive list of media sources which consumers can customize and a comprehensive set of social media sources which do not require a separate log-in for viewing updates.