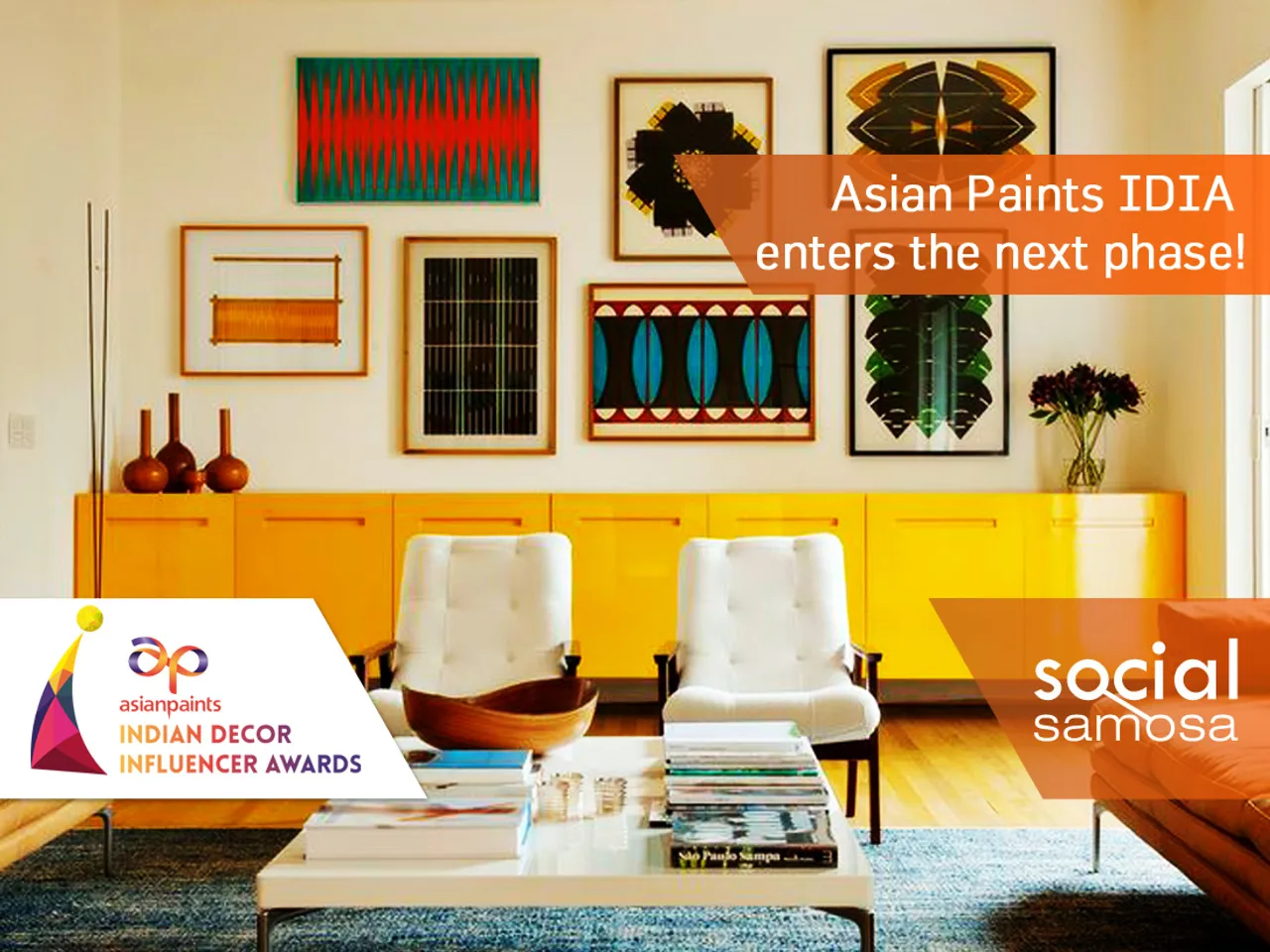 What started as a humble initiative in an attempt to express gratitude towards influencers in the interior and home décor space is now a buzzing event! With more than 340 nominations, Asian Paints Indian Décor Influencer Awards has now entered its second phase.
This phase marks the beginning of the elaborate shortlisting process. Every entry, every nomination will be scrutinized to present the best influencers from the décor space.
Our esteemed jury members – Sneha Ullal Goel, Managing Editor, ELLE DECOR India Ashish Goel, Founder & CEO, Urban Ladder and Anaggh Desai, Observational Marketer & Blogger will take every minute aspect of influencing into consideration.
Influencers will be judged basis the quality of their content (50 per cent), engagement score (30 per cent) and the remaining 20 per cent will be determined by an online voting process.
With each entry being better than the other – the competition has been running neck to neck, giving the jury a hard time indeed. Every entry is scanned, discussed and evaluated for the best results.
Influencers play an extremely crucial role in the décor space. From educating their followers in new trends and products to simplifying décor with tips and hacks – influencers in this industry are much more than basic reviews and DIYs.
IDIA also worked as a catalyst in identifying the issues faced by brands and influencers. While the former gets shackled with hurdles such as spotting the right influencers and freezing on terms of engagement, the latter has to deal with ridiculous briefs and demands.
With brands and influencers coming on the same page, Asian Paints and Social Samosa hope that influencing in the décor space will take a leap towards the better future.
Stay tuned in to find out which entries made the cut and entered the next phase. A lot of fun and excitement is in the offing.