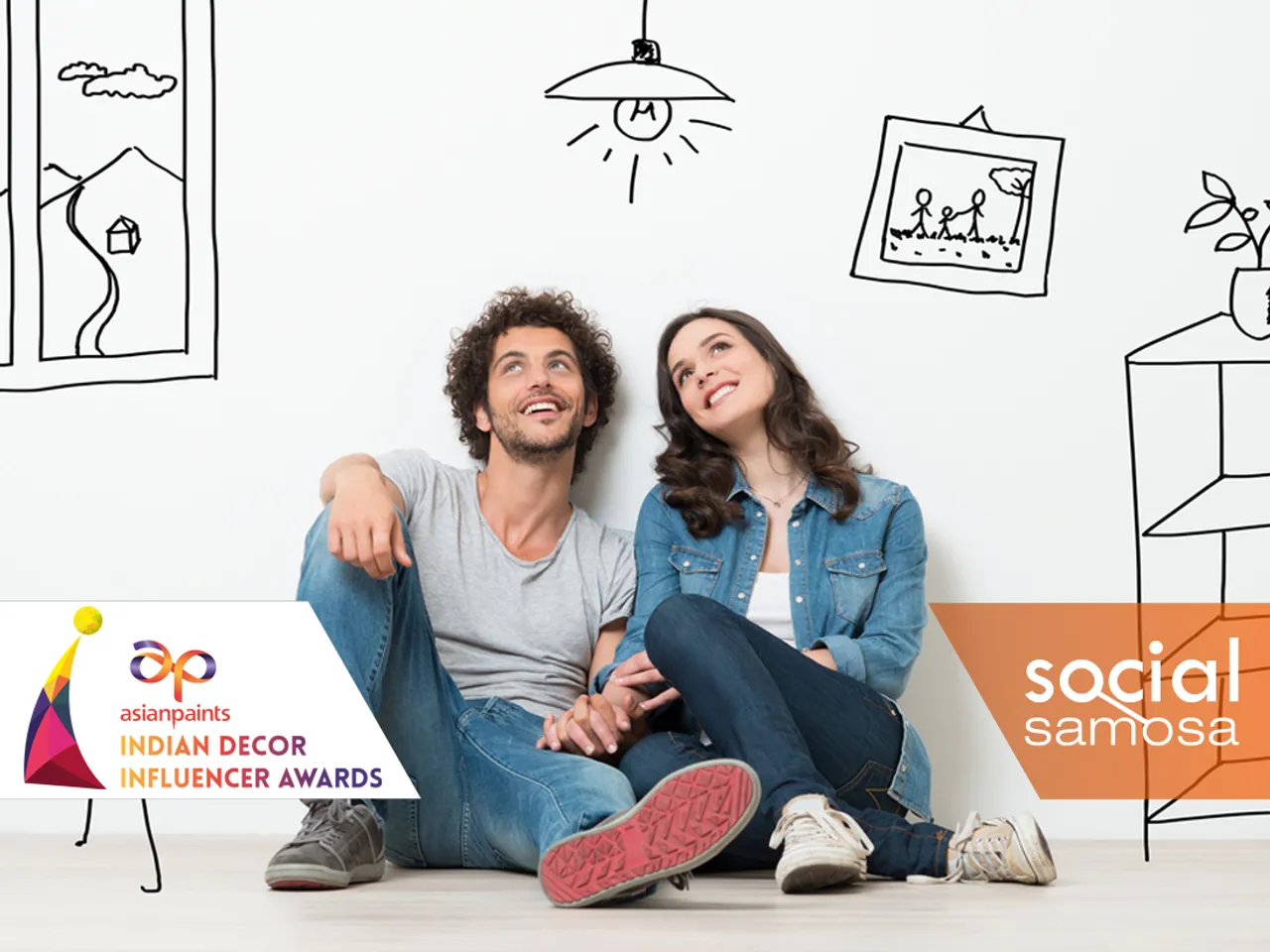 Food, we love! Travel is the new cool. Fashion never faded. Influencers and their contribution across all these categories are widely known. But, when it comes to influencers in the decor space, not much is known! In spite of the wide-spread work done in this space, home and interior decor influencers face a dearth of cognizance and gratitude.
With Asian Paints Indian Decor Influencer Awards going on in full swing, we at Social Samosa take a look at how influencers have managed to renovate the space.
Sampling – Try before buy
Refurbishing your home is not a daily process. It happens once in a while and everyone needs it to be the best! You could consult a million professionals, but, the best ideas come from those who have tried and tested them.
Knowledge on decor and interior coupled with skilful execution define influencers. They sample any idea before sharing it with their followers, making them trendsetters in the true sense.
Expertise
Not everyone can afford an interior designer and there is only so much advice that offline/online stores or Google can offer. In such scenarios, influencers make the best guides with perfect ideas and expertise.
Followers also have the liberty of DMing them for exclusive advice, tips, and suggestions – making them the most accessible source to information and inspiration.
Bridging brands and consumers
Did you know that some of the most famous decor hashtags are #shabbydecor, #shabbychicdecor and #decorfails. Most of these hashtags are used in comments during conversations with influencers and decor enthusiasts.
With their reach and engagement, decor influencers manage to bring forth, consumers' needs, demands and trends. They empower brands to understand users' opinion on a particular product.
Making decor an off the shelf category
Buying a new couch used to be a very important family decision back in the day. With influencers writing day in and day out about the industry – home decor comes across as a very approachable and affordable segment.
Influencers offer shopping hacks, furnishing tricks, set up tips and a lot more, making interior and decor an extremely fun and easy segment. This further helps influencers convert decor enthusiasts into potential consumers.
Trendsetters in their own right, influencers have reshaped home and interior decor space in more than many ways.
Asian Paints and Social Samosa call out to all interior and home decor influencers out there. It's your day. Nominate yourself in IDIA!