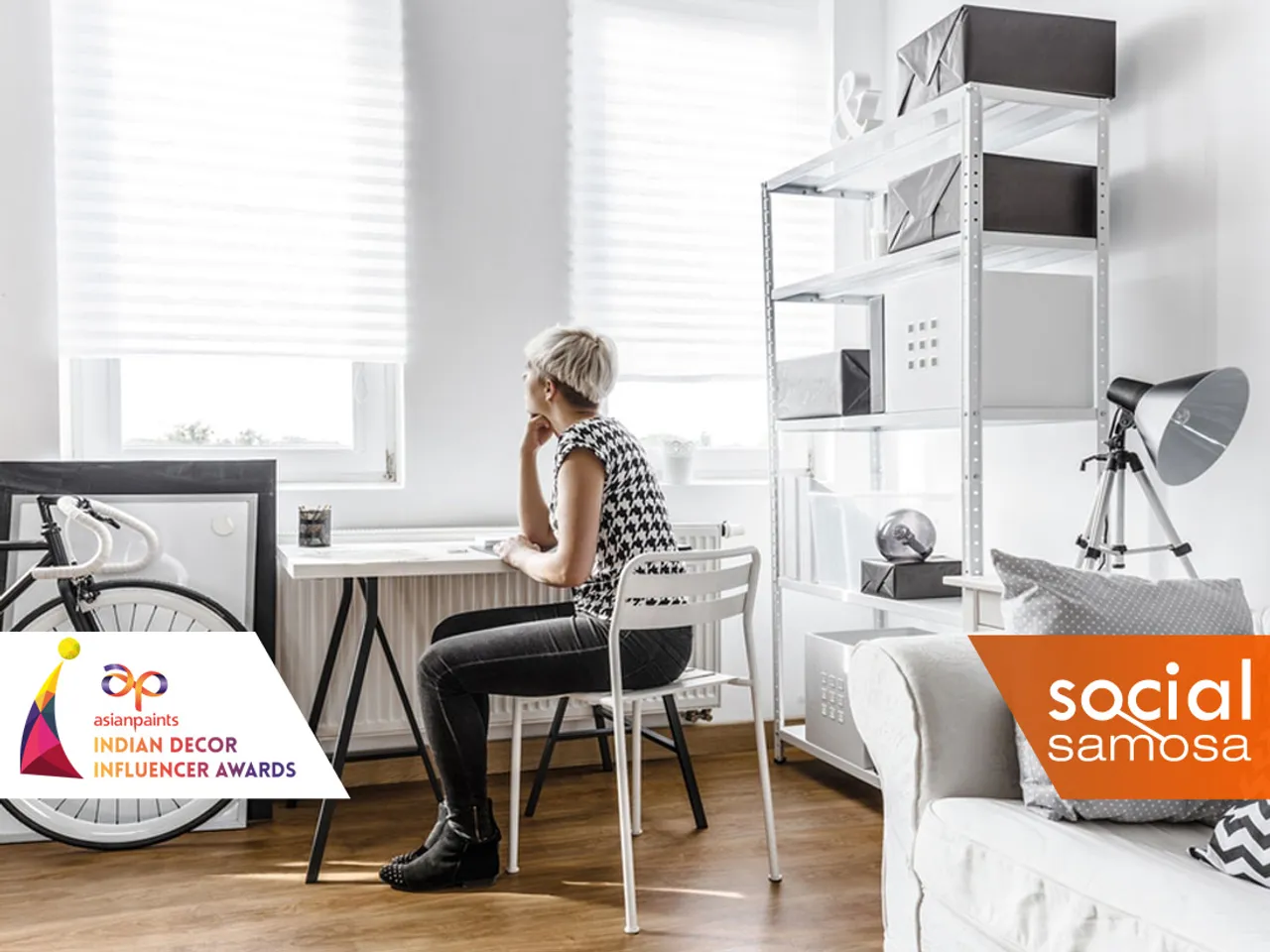 Beauty lies in the eyes of the beholder – soul of a decor art lies in the eyes of its creator. It is this soul that the interior designers share with their followers through social media. A quick scan through prominent designers' accounts flaunts how much an influencer can learn from them.
House of Brinson
William and Susan create a new world of decor through their Instagram feed. With minimal hashtags, the duo narrates a story with every image. A minute detail such as how old is the stove forms their pictures descriptions, creating a very personal rapport with their readers.
Frank Muytjens Speak the language of colours to communicate the best. Frank's Instagram feed is a pallet full of colours – reinstating the significance of a balanced colour scheme.
Snow! A photo posted by Frank Muytjens (@fmuytjens) on
Mat Sanders
Mat's Instagram feed is beautiful mishmash of sky colours – light and pretty. Well, that could be coincidence though. But his choice of crisp words is definitely not! Prim, to the point, and zesty – his words hold the right spark.
Nickey Kehoe Nickey's Instagram feed has a lot to teach about balancing out content. While promoting their own collection, Nickey has a definite supply of classy trends, personal updates, and tips. This really helps an influencer go beyond hard-sell.
Candice Leigh
The sheer simplicity of her images and updates will keep you tuned in. She talks to her followers – what is she up to, how does she feel about a particular artifact! The text is purely conversational – could be a huge upside for influencers looking at creating a connect.
Emily Henderson In pretty shades of pink – Henderson has a lot to convey. She's often seen posing with her companion and child to narrate a chronicle – be it a decor tale or an arbitrary update. Making use of characters to give your narratives a fictional touch could be good idea.
Ilenia Martini
I personally have never seen photography as symmetric as hers. The consistency in all her photos is simply every OCD patient's dream come true. Another thing that stands out is the variety of content she puts up – it's not mere decor; its art and architecture from around the world.
Todd Selby Todd often makes use of colourful Instagram videos, depicting colours and designs in the best of their glory. Videos featuring inspiration decor and artists going down on their work – a few seconds of sheer passion.
These interior designers have loyal following, standing out as influencers in their own right. If this is where you intend to reach – take a beat and feel their passion. If it isn't inspiration enough, check out IDIA's shortlisted entries, the best of decor influencers await you. There's always the option to vote for the one you like the most.