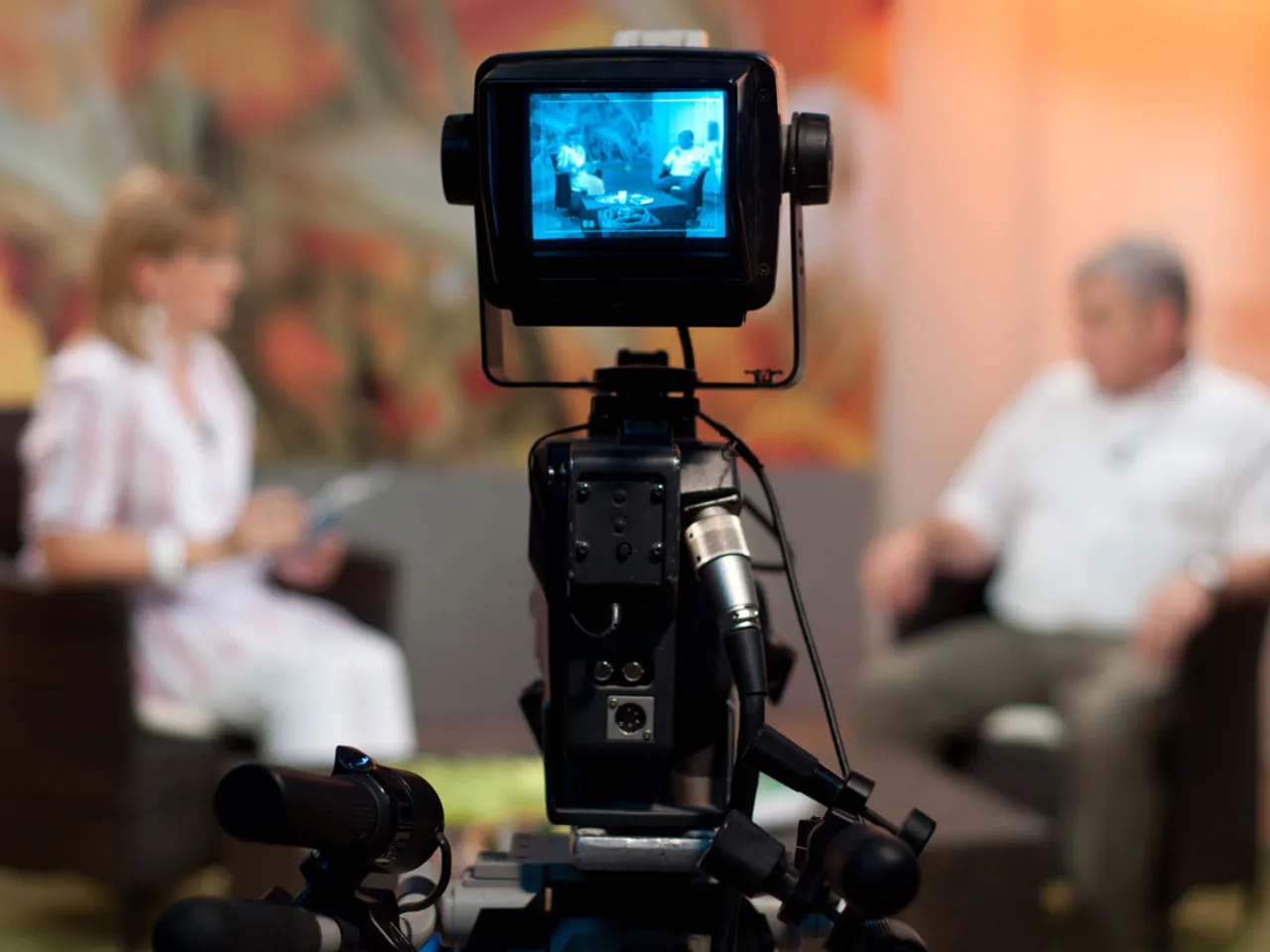 On Monday, Prime Minister Narendra Modi gave his first ever interview since he assumed office as the Prime Minister of India and it generated considerable hype.
Until this day, the Prime Minister much rather preferred to communicate his words to the janta through his Twitter handle. This time, however, Modi surprised everyone.
Viewers are accustomed to Arnab Goswami's preferred interview technique of loud questions, hurling accusations, and repeated delivery of his popular catchphrase, "...the nation wants to know." Instead, what they were greeted with a feeble and unusually calm Arnab Goswami, who looked like he was interviewing his role model.
Social media users did not take Arnab Goswami's unusually accommodating avatar as an interviewer too kindly and were not afraid to call it out on Twitter and Facebook.
The hashtag #PMSpeaksToArnab was trending and social media was abuzz with people either praising the interview or criticizing it. Either way, it did generate a lot of buzz than it intended to and helped our Prime Minister put his thoughts across to the nation.
While social media took to different opinions, we decided to present you the best ones.
Thank you PM @narendramodi for your determination for d country & it's people. W're proud of you & d work you are doing.:) #PMSpeaksToArnab

— Anupam Kher (@AnupamPkher) June 27, 2016

 
The most shocking thing we got to know from #PMSpeaksToArnab is that Arnab Goswami can speak politely.

— #Anti_Surge_Price (@Being_Humor) June 27, 2016
Times now show some guts & ask uncomfortable questions
V don't need PR stuff in the So called Frankly Speaking show

— Kahkashaan Mantoo (@KMantoo786) June 27, 2016

 
PM's replies displayed - these sentiments can come only from a person whose heart resides with the poor and India's growth. #PMSpeaksToArnab

— BS Bassi (@BhimBassi) June 27, 2016

 
Even #Doordarshan can't dopublicity &propaganda like @timesnow.So Modi chose jaitely channel 4easy qs.#PMSpeaksToArnab.#WorstInterviewOf2016

— DhruvPatel (@dpatell19471) June 27, 2016

 
Modi was well prepared for the Raghuram Rajan question. Slapped congress, Swamy & successfully skirted the question. #PMSpeaksToArnab

— Gabbbar (@GabbbarSingh) June 27, 2016

 
Arnab was told before the interview .YOU WILL NOT INTERRUPT !!
Conduct the interview in the same way you talk to wifey #PMSpeaksToArnab

— Pratap Bose (@pratap_bose) June 27, 2016

 
#PMSpeaksToArnab is also about leveraging what is Namo's biggest strength- his communication style and prowess- talking to public directly!

— Alok Bhatt (@alok_bhatt) June 27, 2016