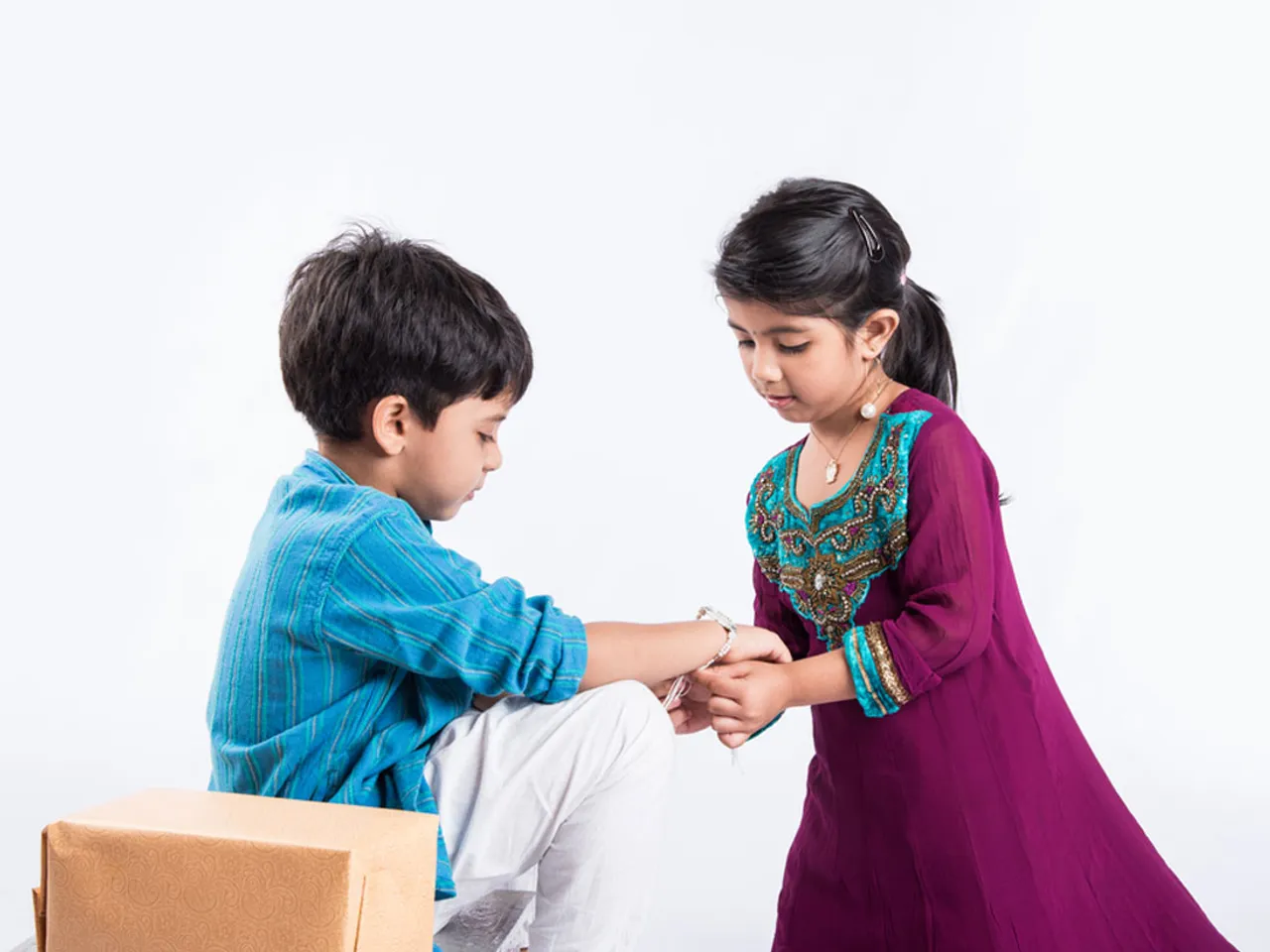 Brand
Berger Paints India
Raksha Bandhan, the Indian festival that acknowledges and celebrates the sibling relationship was commemorated widely on social media where users began pouring and sharing their love through posts and tweets. Berger Paints, one of the leading paints brand, synonymous to colors, too joined in the conversation around this.
Objective
Berger Paints hopped on with the trend of topical campaigns by bringing together #FrameYourSibling to acknowledge the occasion and reach out to their audience.
Execution
As we know, Raksha Bandhan is all about celebrating the love-hate relationship that siblings share and to further nurture this bond, Berger Paints stepped on the digital podium calling out to all the siblings to refresh  old memories as well as make new ones. They did not restrict the entries to just brother-sister photos but embraced the joy of having siblings in general and cousins as well.
The brand conducted a campaign wherein they asked their viewers to share their favorite photos with their siblings using #FrameYouSibling and #GiftAWall along with a message for them on Facebook, Twitter and/or Instagram.
The brand created a microsite to put the entire campaign under one roof which features the various entries made by the users who participated in the campaign. The gratification for the campaign was also unique this time, with exclusive Berger Paints Illusion Wall services as a giveaway to the grand prize winners, apart from the usual vouchers.
Through this campaign the brand produced a full-fledged crowd sourced UGC campaign on Twitter, Facebook, and Instagram which was actively participated in. Viewers who anyways were sharing their pictures started widely using the hashtag of the campaign further enriching its social media presence.
@BergerPaintsInd
This little picture reminds me of a thousand memories @FozanAlvi ?#FrameYourSibling #GiftAWall pic.twitter.com/8YCLUMD9n6

— Zuni_Areeba (@altaf_zuni) August 19, 2016
@BergerPaintsInd Here is my entry for the contest #WorldPhotographyDay #GiftAWall #FrameYourSibling pic.twitter.com/Xir7buf5G0

— Poonam Jadhav (@poonam_216) August 19, 2016
The brand picked out the best entries and shared it on their wall by systematically illustrating it through their formatted creative.
Through this five day long contest, audiences had the chance to win and gift Berger Paints Illusion Walls and shopping vouchers worth over Rs. 1 lakh.
@BergerPaintsInd #FrameYourSibling #GiftAWall
Because angels R sometimes busy elsewhere, God created sisters like U pic.twitter.com/h6IsarizzI

— vishal (@lucky19925cool) August 19, 2016
Results
On Facebook on the first day the brand posted two posts which received 4,586 likes, 160 comments and 234 shares. On day two, through Facebook the brand received 3,522 likes, 264 comments and 52 shares, while on Day 3 the campaign received 5,653 likes, 246 comments and 129 shares. Day four received 17,118 likes, 205 comments and 208 shares and the last day got 6,737 likes, 289 comments and 145 shares.
While on Twitter they received 116 re-tweets, 134 favorites and 170 replies on the first day. On Day 2 the hashtag #FrameYourSibling and #GiftAWall made it to the India as well as the Mumbai (and many other cities) trend list and received 450 re-tweets, 424 favorites, 596 replies, whereas on Day 3 the tweets received 126 re-tweets, 186 were marked favorites and also received 245 replies. With 118 re-tweets, 151 favorites and 209 replies were seen on the day 4. While the last day gathered 161 re-tweets, 217 favorites and 186 replies with 4 tweets. Overall, the tweets earned 219.5k impressions over the five day period.
On Instagram, the two posts received 101 likes, 25 comments and 13 entries on the first day of its launch. Through the following days, the campaign received 110 likes, 44 comments and 79 entries on the next day, 134 likes, 46 comments and 71 entries on the third day. While, Day 4 got 96 likes, 9 comments and a whopping 91 entries and the final day of the campaign on Instagram received 222 likes, 46 comments and also got entries from 49 participants.
With a enormous total of 2,849 entries in the campaign wherein 1,103 came in from Facebook, 1,443 via Twitter and finally 303 through the photo-sharing app.  To sum up the results, out of 11 Facebook posts they got 37,616 likes; 1,164 comments and 771 shares. On Twitter, the 16 tweets got 971 re-tweets, 1,112 were marked as favorite and got replies 1,406 times. While, Instagram got 222 likes, 46 total comments and 49 shares.
The brand through social media managed to design a campaign which cherished memories as well as make new ones and leveraged the primary feature of the social media portals of sharing photos. Through uncomplicated ideations, Berger Paints managed to put across their emotions through their audience, for their audience.