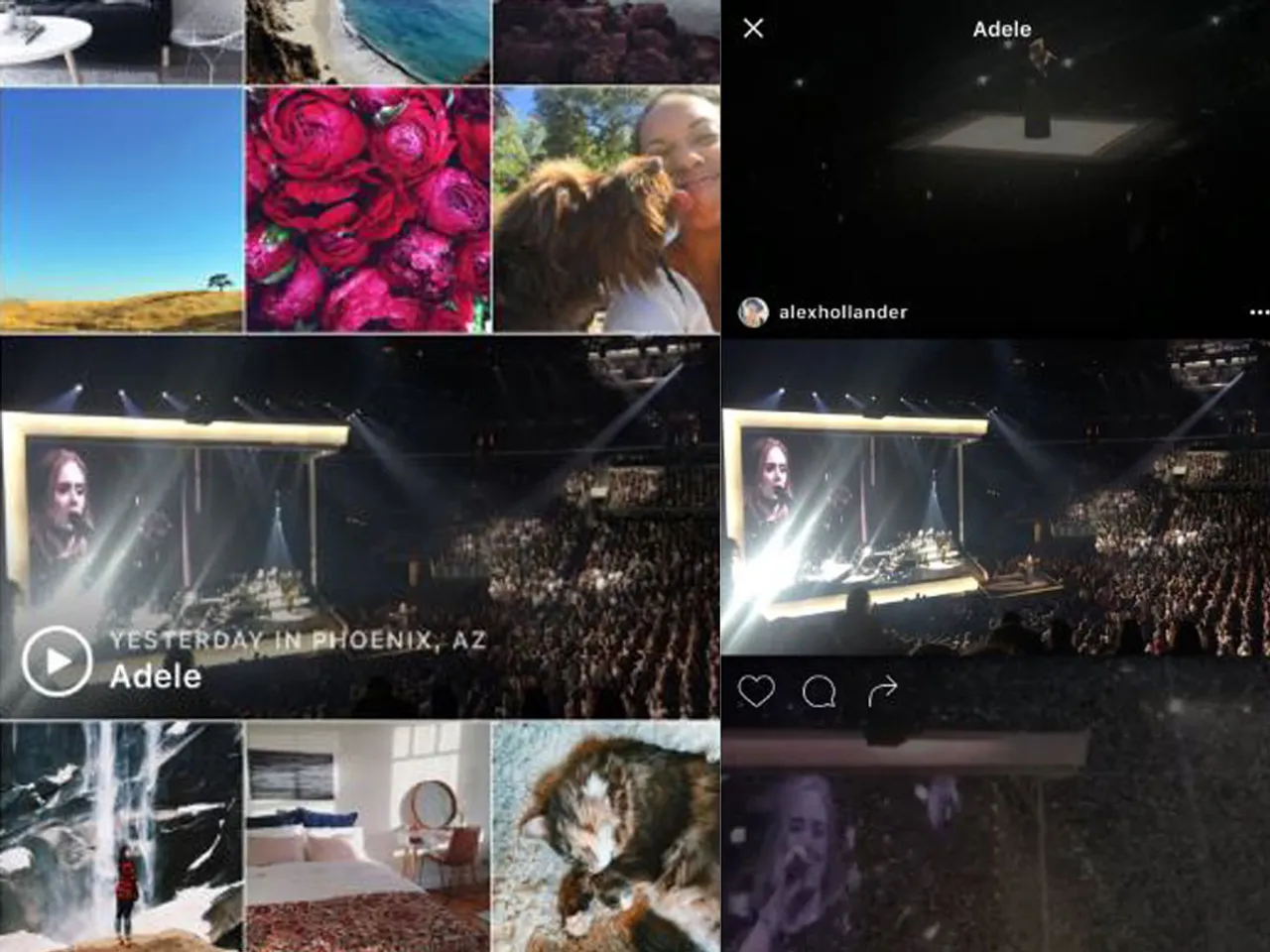 Instagram launched a new channel termed 'Events' under the Explore section on their platform. As the name suggests, Events will showcase videos from current events across the world - from sporting events, concerts to other major events.
Events utilizes data based on user preferences based on the types of accounts they follow, posts they like and trending events across the world.
For instance if a user follows a certain celebrity, musician or sportsperson, the Events channel on their account will show them latest videos related to that individual or team or band.
It is similar to their previous 'Picked For You' channels introduced earlier this year but, with Events, Instagram is going after Snapchat's real time streaming of videos. As it uses behavioral patterns and user preferences, Events will eliminate the hassle of looking for live video content on Instagram.
Events will be featuring user generated videos, re-purposing the content and showing it to users across the world with similar tastes. It provides a bigger platform for engagement encouraging users to post more videos, boosting activity on Instagram.
On their official blog, Instagram announced the newest channel with a screenshot depicting videos from Adele concert. They add that the Events channel is currently only available in the United States and will soon be rolled out to the rest of the world.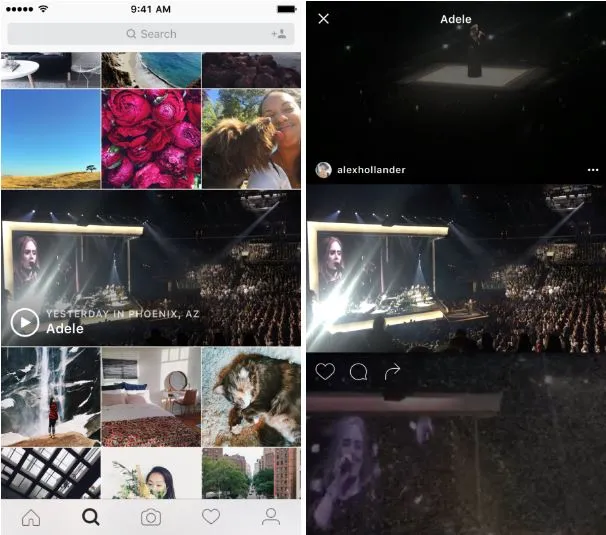 Instagram continues to borrow from Snapchat, with the photo-sharing platform now wanting a piece of real time engagement activity. Arriving soon after Instagram Stories, heavily borrowing from Snapchat's exclusive Stories feature.
By dishing out user generated content to a wider audience as per user preferences, Instagram has taken another jab at their biggest rival, with a hint of subtlety this time unlike Instagram Stories.