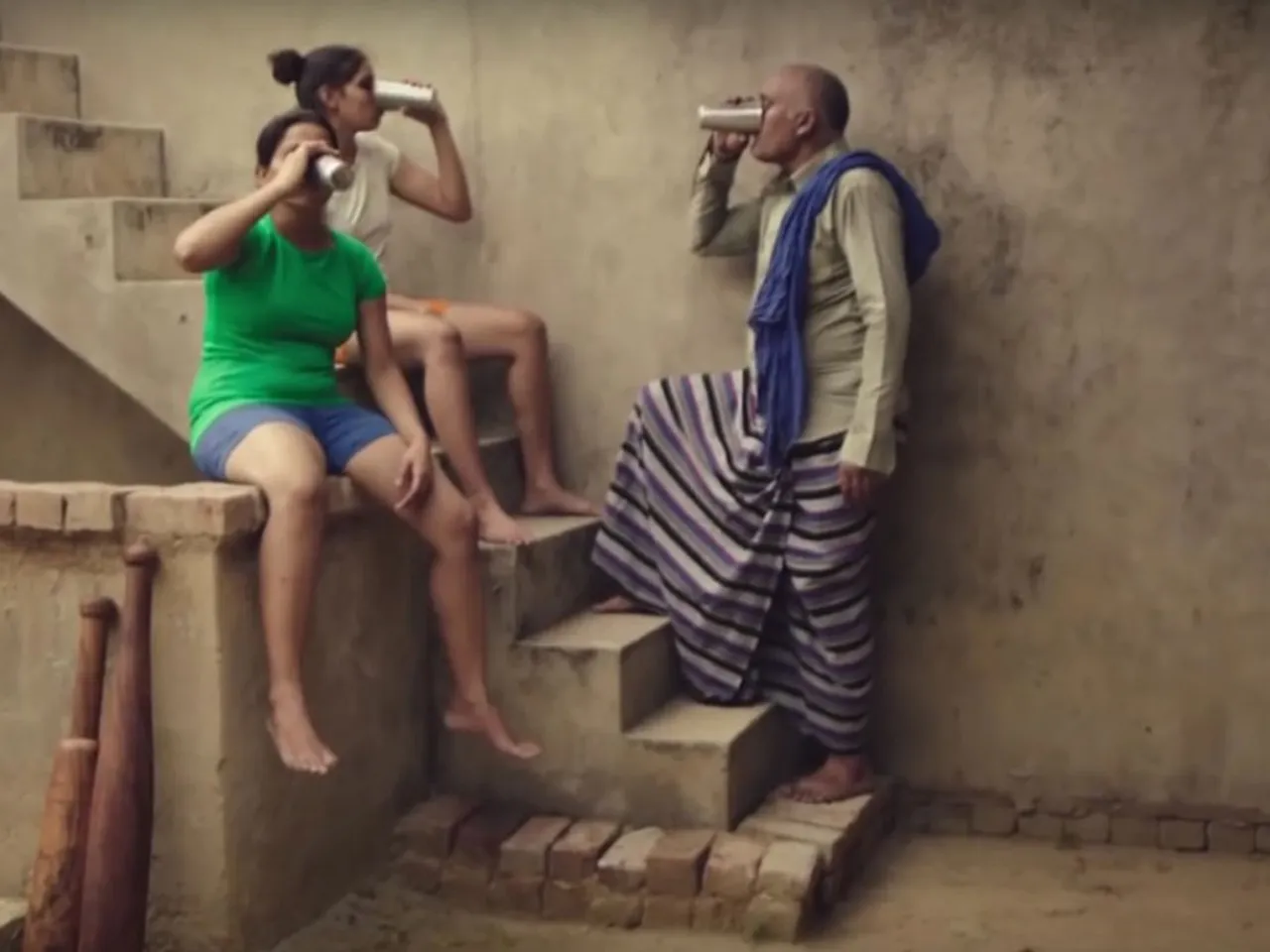 Resorting to keep political and religious differences at bay, the foremost modern Olympics were held, back in 1896 in Athens. Currently sheltering and stimulating athletes and their games, it has turned out to become the world's largest sporting event, a dreamy destination for most. This year Rio de Janeiro is hosting the giant aspirations nurtured in small towns of India; as JSW Group identifies these dreams who pledge to keep going as they strongly believe that no matter what #RuknaNahiHai.
Small town, Olympic Dreams    
Dreams are fueled by zeal, desires and vigor fostered even in the smallest of towns of the country. As they say, small towns, Olympic dreams. There's no stopping our athletes. It's a challenge to oneself. It's a passion to persevere.
The campaign #RaknaNahiHai is shouldered by a video dubbed by a girl who narrates a story, a story of herself and many of them like her. It all started with how anger fumed her running, she ran when she got furious and that's when she realized she never wanted to stop. From home to school and back, from one village to another she kept running.
As she narrates, she shared how after getting out of her tiny sphere of life she noticed there are plenty like her, in different fields and turfs, playing various other sports but all of them withholding the same motive, there's no stopping or #RuknaNahiHai translated in Hindi.
Video review
"Is baar maidan Rio ka hai. Mitti nai hai, chunauti kadi hai. Par hum bhi 100 ke upar hai. Aur sabki shart yahi hai, rukna nahi hai," says the video.
Putting the perseverance, preparation and passion into audio-visual for their viewers, it speaks volumes about how the country is dedicatedly preparing itself to face their competition on the global level.
Commencing with a narrow story of the single person, the story widens and includes many similar stories of Rio competitors of various games through their video which eventually brings all their lives in sync.
The first half of the 2 minute video only talks about one runner, but later adjoins the other participants who are shown training in their raw, rural settings for the Rio Olympics getting out of their comfort zones as the video showcases the devotion evidently keeping the language of communication Hindi, thus closer to the roots..
On Facebook, the video received 20k views already within just one day of its release with 206 reactions. Along with that, their social media page shows the brands support towards the Olympics as they have posted creative of participants and their games familiarizing them to people thus gathering more support from people. Tweets were flooding in support of the contigents.
These women athletes are making our country proud. It's time we took notice and salute them! Ab bus #RuknaNahiHaihttps://t.co/vfPcv0Lm9I
— Bipasha Basu (@bipsluvurself) August 2, 2016
'This time the fields are in @Rio2016'. If this doesn't inspire, nothing will! Good luck, @jswsports! #RuknaNahiHai https://t.co/8k59WErp4f

— shankar sampingiraj (@appushankar1) August 3, 2016
To all the Indian athletes,you have the support of an entire nation behind you! #RuknaNahiHai #JSWFamily https://t.co/lwW9mFjAmF

— rinoanto13 (@rinoanto) August 3, 2016
12 athletes all set to make India proud in all the 12 months of this year & coming years. Bhaiyon bas #RuknaNahiHai https://t.co/WgwZieYDZj

— Maithun ☔️ Dalit (@Being_Humor) August 2, 2016
Incredibly proud to see so many talented athletes representing India at #Rio2016. Root for Team India! #RuknaNahiHai https://t.co/1bXvPecint

— Mahesh Bhupathi (@Maheshbhupathi) August 2, 2016
Brand association with Olympics
JSW Group has elevated their efforts in the pursuit of sporting glory. Their JSW Sports Excellence Program, the flagship endeavor of JSW Sports boasts of supporting 40 of the country's elite athletes. The 40 athletes are provided with access to top athletic apparel, nutritional supplements, dedicated physiotherapists and sports scientists. Comprehensive injury prevention techniques and regular consultation with renowned medical experts are also a part of the SEP
In a proud moment for the SEP, 12 of its athletes will represent India at the 2016 Rio de Janeiro Summer Olympics. Over the years, SEP athletes have medalled at the Commonwealth and Asian Games. Medals have also been earned at World and Asian Championships.
Social media buzz

Influencer marketing became the key factor of this campaign where the campaign reach was amplified after Bipasha Basu,Rannvijay Singh, Mahesh Bhupathi, Suhel Seth, Vijay Goel, Press Information Bureau & Virat Kohli tweeted about it.
These women athletes are making our country proud. It's time we took notice and salute them! Ab bus #RuknaNahiHaihttps://t.co/vfPcv0Lm9I

— Bipasha Basu (@bipsluvurself) August 2, 2016
A salute to the strength and drive of these athletes who are no less than superheroes! #SoProud #RuknaNahiHaihttps://t.co/3Bg4Ah5Nmg

— Rannvijay singha (@RannvijaySingha) August 2, 2016
Along with celebrities, giant publishing houses of the country also picked up the campaign. Sand artists also took up social media to express their support for #RuknaNahiHai through art
#RuknaNahiHai is a great script that has reached a new level on the Rio Olympics trend with the right push and a consistent mix of influencer marketing backed up with good content.