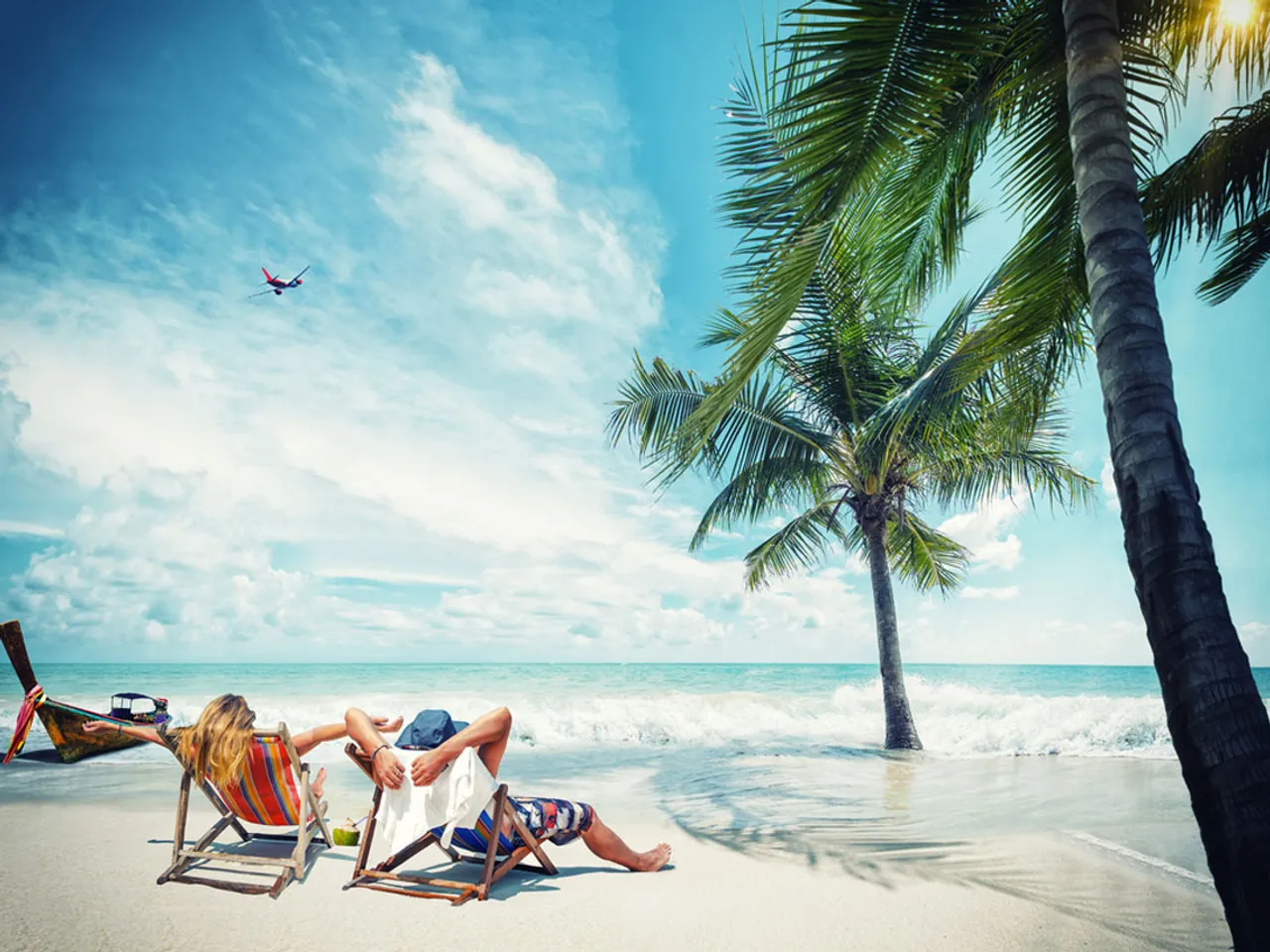 Feeding the wanderlust within you, leisure and hospitality arm Club Mahindra has been the official cornerstone of dreamy vacations - providing you a tranquil home away from home. And now, the brand that instigated the travel bug in us turns 20 and takes up the social-verse to blow their candles with everyone through not just a campaign, but an app too.
20th birthday of Club Mahindra
As Saint Augustine once said, "The world is a book, and those who do not travel read only a page." To augment their fête the brand reached out to their audience to join in and celebrate #ClubMahindraTurns20. First, digitally they took their fans on a throwback journey by asking them questions about their resorts thus, reliving all their memories from the beginning.
Taking their campaign to the next level, the brand produced an application titled #MagicalMoments allowing users to re-live their memories by creating their own videos. The app that is in-built on the social media giant, permitted users to pick their desired photos from their account to feed in the video to be cherished.
To gather all the travel or otherwise memories, the brand provided a platform to their audience, building interactions and making this intimate celebration about everyone and not just about the brand. The journey they undertook 20 years back, to make our journeys pleasant is now allowing us to revive our life journeys through this app.
Digital reactions
Through their social activities, the brand has been habitually popping up on our timelines thus maintaining a steady brand-recall, making itself reliable.
Through #MagicalMoments, Twitteratis generously showered their wishes to the brand portrayed the brand-consumer relationship built over the period. Standing by their word of providing first-class holiday service, the brand digital pages reflected their sentiments and so of their viewers which were largely pleased by the service provided.
Wishing @clubmahindra a very happy 20th anniversary #MagicalMoments #ClubMahindraTurns20 pic.twitter.com/FbtqNjpFBt

— Shruti Shetty (@shrutz11) September 16, 2016
#MagicalMoments A loud shout out to @clubmahindra #ClubMahindraTurns20 pic.twitter.com/IKV2qh2TIh

— Sushil ! (@Sushil156) September 16, 2016
#ClubMahindraTurns20 Yayeeee!!! Happy Birthday @clubmahindra #MagicalMoments pic.twitter.com/mOnqM6Ni2Z

— Nikhat Rajput (@RajputNikhat) September 16, 2016
Overview of the social media journey
The brand that embarked upon a journey 20 years ago to embellish vacations for their customers, eventually building glorious social media pages to give a gist of the wonders of wandering. The brand designed a visually alluring digital travel diary of their own.
From snow clad ranges, blue shores, mute historic architecture and monasteries, luxuriant wildlife to chunks of multi-hued culture, and delicacies all made their spaces over the page. The social travelogue of Club Mahindra knitted a portrait that emphasized on the benefits of traveling and resonated how their brand is wound up to provide a thriller experience and a bucket full of memories through their membership.
Spreading their arms in the travel sector, the brand created an effervescent illusion around holidaying simply through their Instagram handle. Their entire photo-sharing app personality is bursting of hues and vibrancy, wanting you to pack your bags and go on a trip right away.
With 3470 followers, the brand shared intimate, kin retreat pictures depicting adventures, spas, restaurants, and various other aspects of magnificent resort experience which put forth the brand's image.
Going by the current digital scenario, Club Mahindra put across a well carved campaign, suitable for their brand personality having competence to magnet attention of their target audience. Lastly, for their 20th birthday, the brand's deeds were pretty much in sync with the needs of their audience.