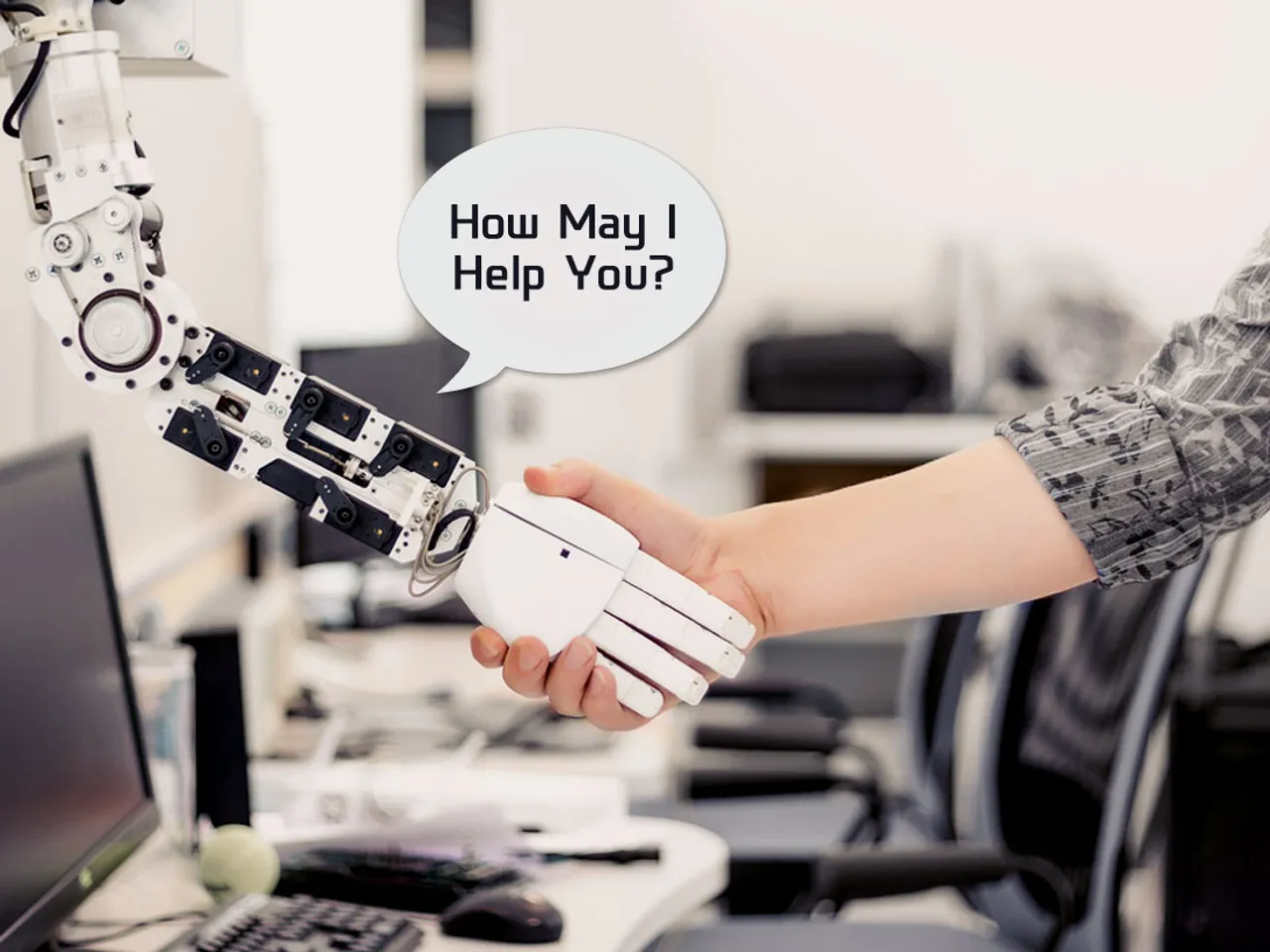 Soon after Facebook introduced chatbots on Messenger, it was only a matter of time before users would be at the receiving end of waves of promotions and advertisements on Facebook's message carrier.
Chatbots for Messenger were launched in April and allow sending tailored promotional messages to users on Messenger. Bots can provide anything from automated subscription content like weather and traffic updates, to customized communications like receipts, shipping notifications, and live automated messages all by interacting directly with the people who want to get them.
To keep skepticism of spam at bay, Seth Rosenberg, Product Manager at Facebook stated that Messenger users will only receive messages from chatbots they have initiated conversation with. Also, if constantly pestered with unwanted messages, users can mute or block the brand or business doing so.
According to a report by Business Insider, the average cost of a customer transaction via phone is around $2.50 and while it's not a perfect comparison, the average cost of a digital transaction (online or on mobile) is only around $0.17. This is where chatbots can make a huge difference.
Previously, dependent on call centres to attend to customer queries, grievances and additional services, brands can now offer instant response to FAQs are easily answered by the chatbots and requires no human overseeing.
A study by Flurry Analytics, states that Messaging apps are used nine times a day versus twice daily for the average app - thus brands don't have to worry about getting the customer on their CRM mechanism.
There is a possibility that chatbots will make human customer service representatives obsolete to an extent where having to call up a human and explaining to them would become a rare instance.
Chatbots on Messenger fulfil Facebook's wish to keep users within the Facebook UI, making one-on-one conversation possible between users and consumers, attending to more than one consumer at a time, quicker response and a backup of the information for future reference.
There are a host of brands making use of the chatbots, including Barack Obama, who for a few more months is the President of the United States, a brand nevertheless. CNN is using the chatbot service to send news to their subscribers on Messenger. They announced their foray into the service on their official website.
Another popular application for the chatbots was devised by Pizza Hut. The global pizza restaurant chain lets their customers order food and answers their queries if any. It will also notify customers about promotional offers and discounts from time to time. Their chatbot has been developed by Conversable, a tech company. Pizza Hut posted a blog post explaining their collaboration with Messenger and how to use the service.
Domino's Pizza were one of the first brands to make use of social media for consumers to order and share their experiences with their products through Twitter. Similarly, Taco Bell introduced the TacoBot on Slack, in April this year.
Circling back home, the chatbot is being utilized well by a restaurant in Mumbai. Go Panda, an Asian restaurant in Lokhandwala has introduced a chatbot service for their customers. Instant response is appreciated greatly and to harness this aspect of customer service, the restaurant chose to introduce a chatbot on Messenger.
It offers recommendations, descriptions, pictures and once interacted with, it promptly sends details about offers to the consumer through Messenger.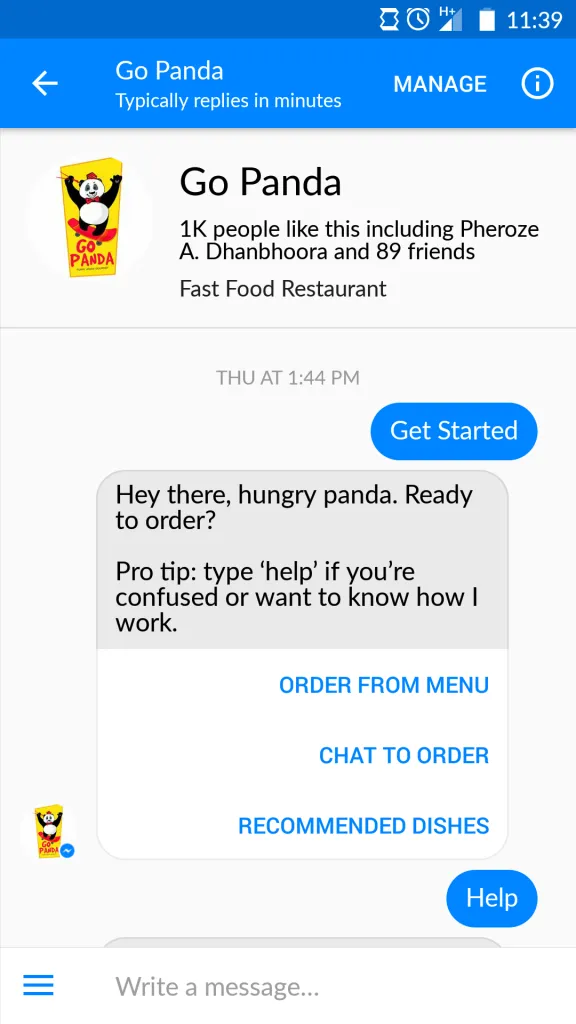 70 per cent of travel bookings are expected to happen digitally by 2019, thus making chatbots integral for the travel and tourism industry. Multiple OTAs and travel brands have been trying their hands on bots for easing several utility process.
Skyscanner has been using a Messenger bot for travel search and booking flights. Users need to enter their base and the desired destination, the bot then serves results which offer cheapest prices available. Users can then select their picking which takes them out of the Messenger app and to the Skyscanner site to complete the transaction.
Chatbots are definitely here to stay; nonetheless their success depends on how brands and Facebook itself popularises it amongst users to make it a household name.