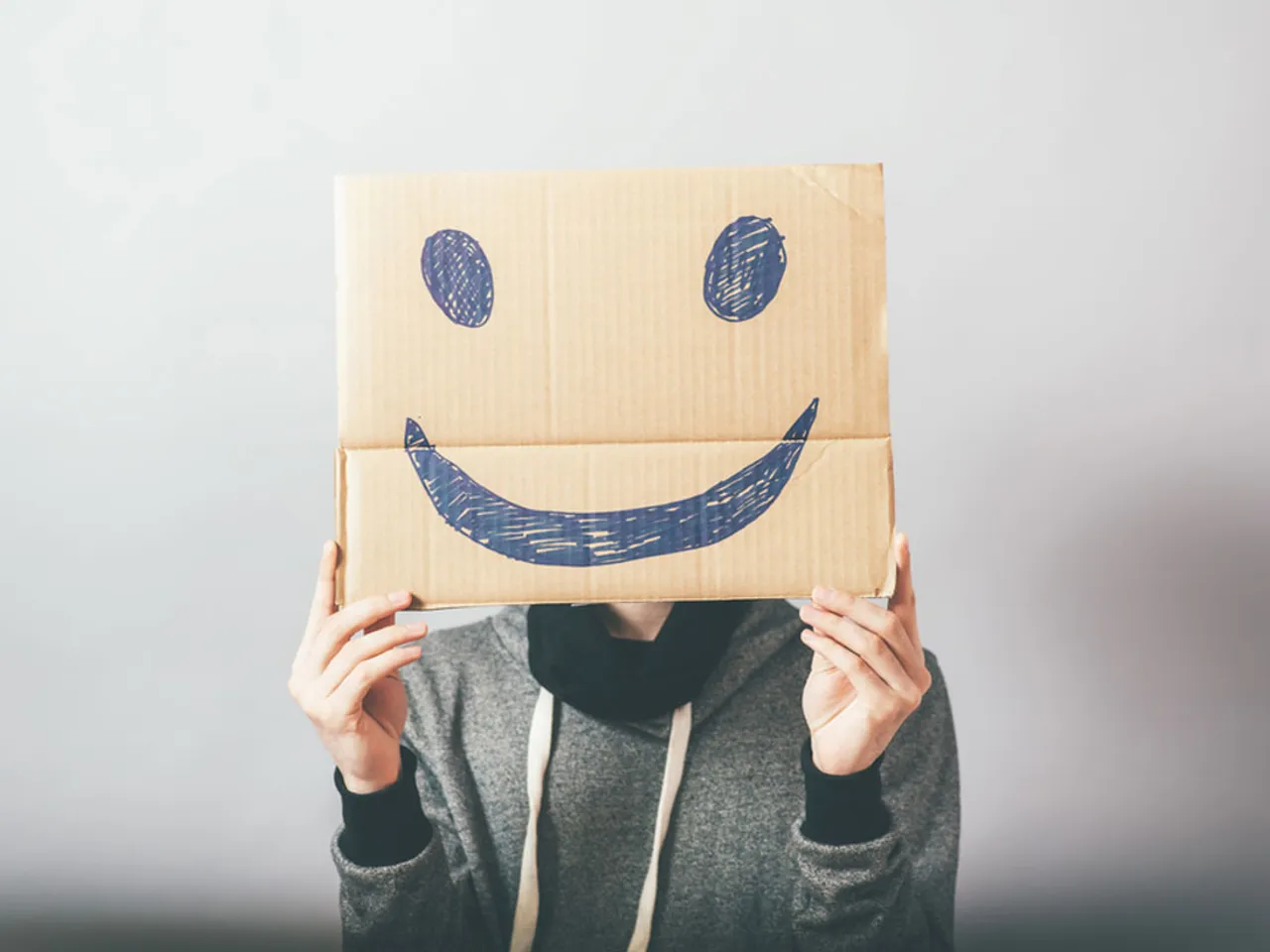 The commercial artist behind the conception of smiley, which over the era embodied as global symbol, Harvey Ross Ball had just one wisdom to share, "Do an act of kindness. Help one person smile." Devoid of conscious thoughts the cookie brand Britannia Good Day trailed this ideology forward digitally through digestible content marketing and the contagious dimpled beam of actress Deepika Padukone with #SmileMoreForAGoodDay
The curve that makes everything straight
Swearing by their tagline, the brand raises its volume saying, 'Har cookie mein kayi Smiles' which in reality pictures their cookie which is designed of perceptible smiles. Imbibing this mindfully in their campaign, the #SmileMoreForAGoodDay film captures the slight curves of the smile on the product too.
To decipher the notion in short, Good Day attempts to bring back the smiles, faded away in this epoch for whatsoever reasons. Placing their brand ambassador Deepika Padukone as the smile ambassador in the film, she is pictured as the gleeful person who has taken it up seriously to #SmileMoreForAGoodDay.
A smile can go a long way and through this deliberate effort, the film poses her in various situations where at first she bumps into a girl in the elevator and goes out of her way to exchange a smile, later she does the same with the newspaper seller. As the 45 seconds video comes closer to conclusion, it shows how a little girl does the same to Padukone by making her smile, connoting to the product which itself believes in smiling and spreading.
Through #SmileMoreForAGoodDay, the film runs with a singular crux which pretty much is self-explanatory making Good Day a classic example of the brand that has stayed loyal to its identity ever since its existence.
Marketing tactics
The path between the brand and their audience is no more a maze, thanks to the digital world we have adapted to, that generously offers elements to put out the brand's product and philosophies. As per the social media demand, producing campaigns is a journey in itself right from brainstorming to the outcome where marketing is the decisive core. Producing superior content is necessary but promoting it ingeniously is even more essential.
As we decode this campaign, attempting to make Good Day synonymous to smiles is the palpable motive that arises through its social media illustrations. Here, the brand is putting out itself on a public forum by exemplifying itself with a simple message, close-knitted to their cookie too.
As the market is maturing, influencer marketing has become quintessential in the social media space. The concept has given birth to a new breed that focuses on utilising individuals to drive the message of the brand to the bigger market by either inspiring, hiring or paying them to get the word out.
For #SmileMoreForAGoodDay the brand got in influencers from varied genres to spread out smiles via tweets right from Sanjeev Kapoor, Rajiv Makhni to Virendra Sehwag, Rannvijay Singh.
Are we busy searching for smiles on a phone screen? Do we smile enough? #SmileMoreForAGoodDay pic.twitter.com/IYh8J5qnWq

— Sanjeev Kapoor (@SanjeevKapoor) September 2, 2016
Interesting thought ? Are we so plugged in that we forget to smile? Do we smile enough? #SmileMoreForAGoodDay pic.twitter.com/QlFRvJh5iK

— Rajiv Makhni (@RajivMakhni) September 2, 2016
Should smiling be listed down as a task for you to do it everyday? #SmileMoreForAGoodDay pic.twitter.com/y3MipVinNA

— Rannvijay singha (@RannvijaySingha) September 2, 2016
Although we believe, getting in personalities from varied fields was a good move from the brand's side but the tweet that came out from Virendra Sehwag's handle was a divergence to his customary Hinglish language tweets for which currently he's massively favoured for on Twitter, which did not come out as casually as expected.
Smile is an universal language that breaks barriers, yet do we smile enough? #SmileMoreForAGoodDay pic.twitter.com/ndxg7xQmOf

— Virender Sehwag (@virendersehwag) September 2, 2016
Doodling lady Alicia Souza also used the hashtag penning down her masterpiece, asking everyone to smile because its Friday and what not!
Socially spreading smiles
Through their social media, surprisingly keeping the monotony at bay, the brand put across their message putting creativity on priority. The brand kept their social presence active on Facebook as well as Instagram through topical illustrations around the same theme for Rakshabandhan and Teacher's Day as well.
Apart from influencers, Twitter was echoing thunderously with the campaign hashtag, with people sharing their piece of mind within 140 characters.  #SmileMoreForAGoodDay automatically managed to connect the brand with its ideology budding effectively with the audience and making it to the Twitter trends on September 6th.
#SmileMoreForAGoodDay Friends Watch and spread the smiles among ur loved ones. So follow now @GoodDayCookies

— M_A_N_O_J (@halderm724) September 6, 2016
Smile is the best medicine.In life everything will come and go, only smiles as memories will remain. #SmileMoreForAGoodDay

— Scooby Doo (@TheBrainSticker) September 2, 2016
#SmileMoreForAGoodDay because any relations start with a smile! :) @GoodDayCookies

— Amit Panchal (@AmitHPanchal) September 2, 2016
As per experts, smile is the symbol that is rated with the highest positive emotional content. So #SmileMoreForAGoodDay! @GoodDayCookies #sp

— Nandita Iyer (@saffrontrail) September 2, 2016
So busy meeting deadlines that we forget to smile & only a smile can get u through! Bhaiyyaji I-smile? #SmileMoreForAGoodDay @GoodDayCookies

— Dilli Wali Masakali (@Masakali_) September 2, 2016
Smile is contagious so you must

#SmileMoreForAGoodDay , try it now. Yes, like that

— Jaydip Parikh (@JaydipParikh) September 2, 2016
Use your smile to change the world,don't let the world change your smile? #SmileMoreForAGoodDay

— DoctorSahiba (@drnehatyagi) September 1, 2016
As far as the media execution is concerned, the brand got acknowledged through wise content dissemination, thus giving competitors something to worry about. This film will end up leaving you smiling. That's exactly where the brand's mission is accomplished!
Through this campaign the brand yet again affirms its affection for spreading smiles and somewhere re-kindles the joy of smiling through this simple film, keeping Deepika Padukone in all the frames.