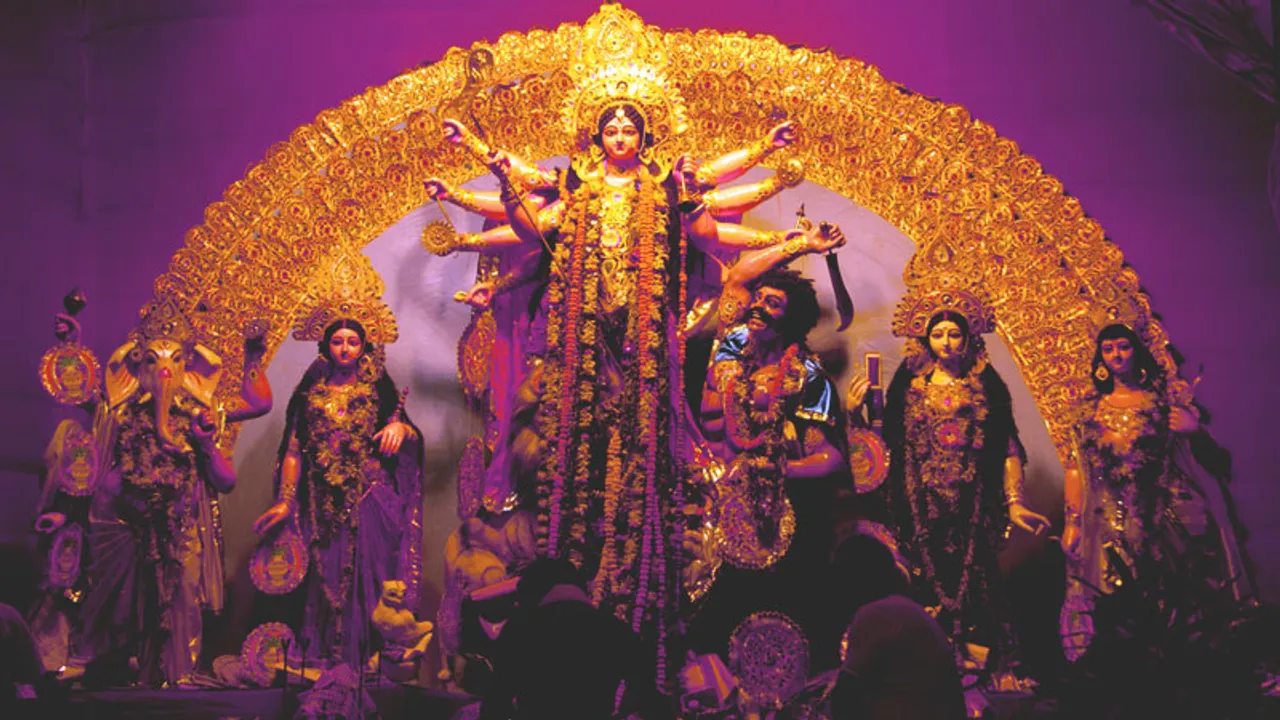 Brand
LeGrand India
Agency
LIQVD Asia
On the auspicious occasion of Durga Pujo, LeGrand India took their decade long association with the festival further with #ComeHomeToPujo.
Objective
LeGrand India attempted to create a unique online destination on Instagram for people who are away from home, capturing the pulse and vibrancy of the festival of Durga Pujo, celebrated across the country with much fanfare.
Execution
Building on the excitement around the Pujo and allowing people away from their hometown to feel the pulse of the festival, Legrand created a real time experience by creating a microsite on Instagram.
On the microsite, Legrand created a virtual library with 6 image tabs, displaying different aspects of Durga Pujo for an aesthetic and rich viewing experience.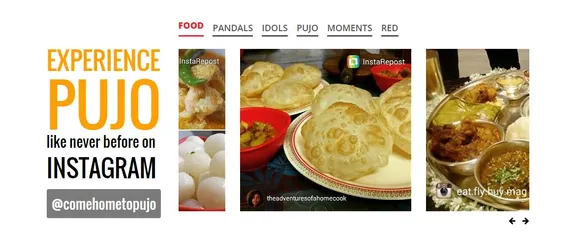 Clicking on a category lead users to a dedicated picture gallery, all of which had their own Instagram handle, namely Legrand_pandals, Legrand_Food ,Legrand_Moments, Legrand_Pujo, Legrand_idols, and Legrand_Colourred, forming a grid by means of tagging. The tagging feature on the app was used to enable easy navigation and involvement from their users. A unique way of exhibiting similar to a website but in a way that turns head of the current Indian paparazzi generation.
"Durga Pujo is a festival that is full of vibrancy, emotions, joy of celebrations and pride. Instagram was an ideal platform where we could capture the essence of this magic visually. We created a digital micro-experience zone on Instagram using its tagging features and grid structure in an unconventional way that allowed users to experience Pujo in its full glory and visually explore each aspect that makes Durga Pujo so magnanimous as they would do in a typical microsite," said Mallicka Singh , Head, Social Media, LIQVD ASIA.
A photography contest was conducted to facilitate participation and ensuring the constant influx of pictures breathing life into the experience of Durga Pujo.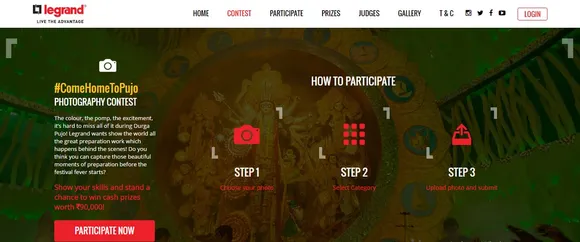 Visually capturing all the moments and aspects associated with Durga Pujo, such as the Bhog, Lotuses for Sandhi Puja and offering to Maa Durga, #ComeHomeToPujo turned heads on social media.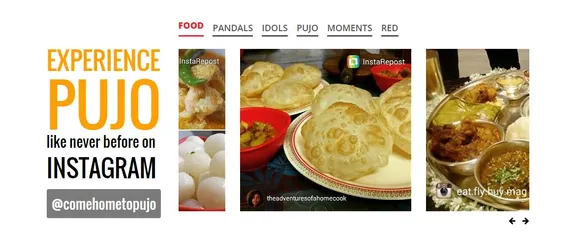 Through visual storytelling and Instagram, Legrand India told the stories of on the ground happenings of events during the festival of Durga Pujo.
Results
The initiative on Legrand's part was popular and was well received as the contest received more than 1677 entries creating an emotional connection with users, on the auspicious festival of Durga Pujo. Instead of creating a new campaign from scratch, #ComeHomeToPujo banked on the popularity it garnered last year taking it a step ahead.