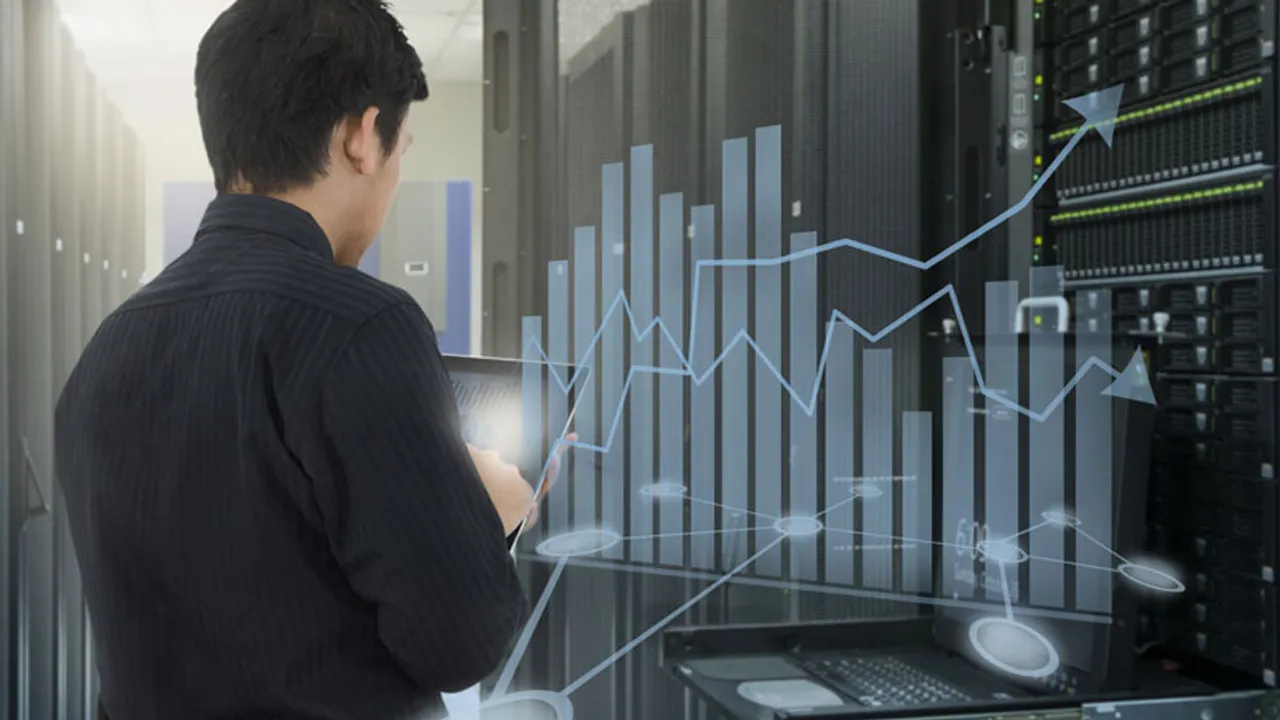 Facebook is providing a facelift to their victorious Analytics for Apps, and also adding new features, such as People Insights and Push Notifications among others.
Analytics for Apps is being completely redesigned and will receive a new user interface and improved performance will be accompanied by a beta version of Push Notifications and People Insights that will offer a deeper demographic information.
Introduced last year, this gratuitous analytical solution from Facebook has found more than 450,000 takers (apps) who have been beneficiaries to have reached out and grown their audiences on Facebook.
People Insights
As Facebook puts it, "People Insights will provide a rich, aggregated and anonymized demographic infiltration for people using your app without requiring you to implement Facebook Login."
There is no other more reliable source than Facebook itself that offers impeccable user data on their platform, such as purchase preferences, device usage and other such insights, which apps can now access and put to use with People Insights.
"The new people section is great because it provides us with more insight into what our users like, such as subscription services. Because of this, we learned that 54% of our users have purchased subscriptions, and we were able to reach this audience with messaging about our new delivery subscription service - Postmates Plus Unlimited. Additionally, we are able identify strong potential brand partnerships, because we know which brand Pages are the most popular," - Madison Oie, Growth Manager, Postmates
Push and In-App Notifications (Beta)
As the name suggests, Push Notifications uses targeted messages that will help apps reach their customers, and In-App Notifications enable apps to create a richer experience with photos and GIFs. Push Notifications will deep link to a specific place in the app too.
Facebook has open sourced In-App Notifications to make them customizable.
Sharing Insights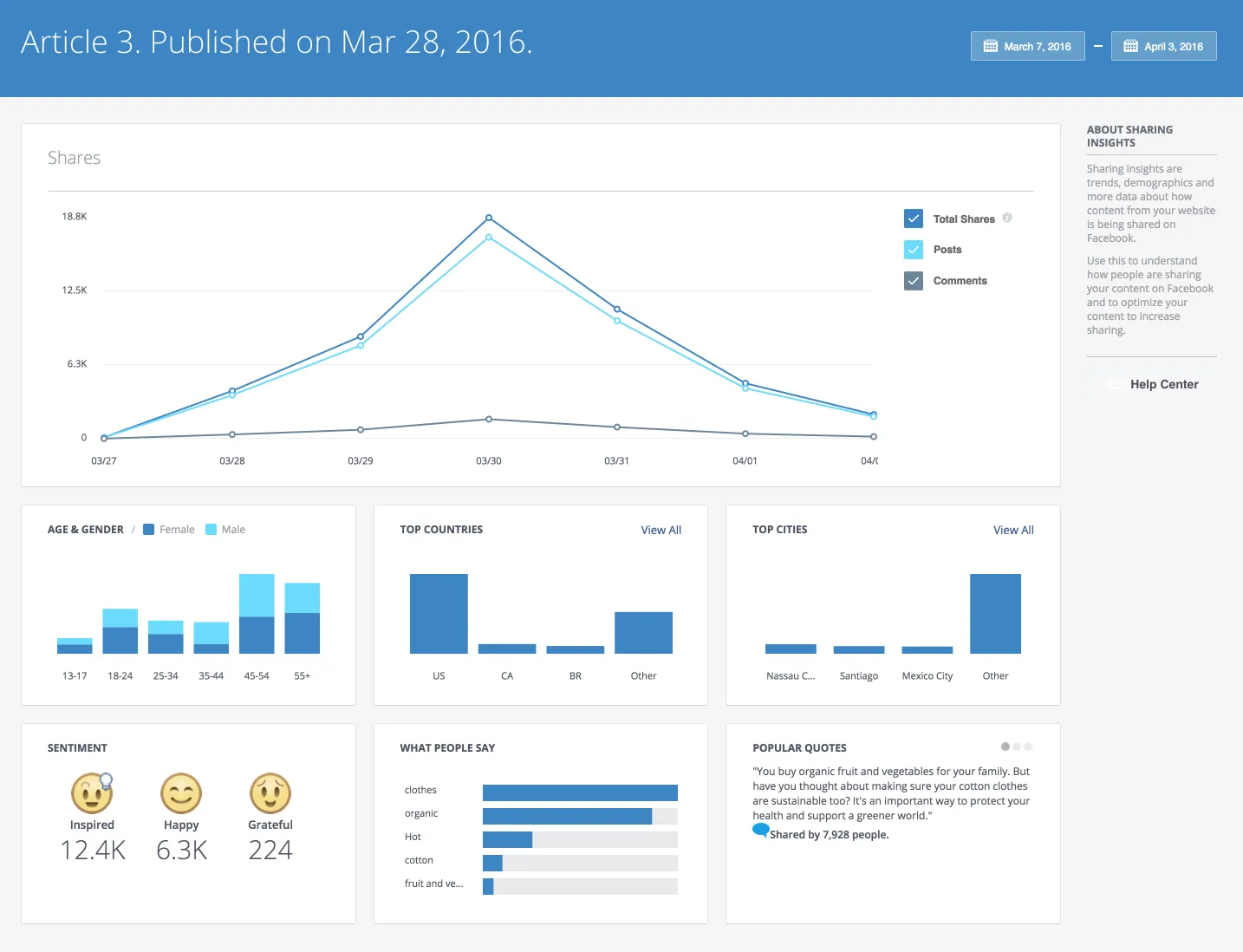 It tells you about the most popular stories that make their way from your website to Facebook, information about the people who are sharing them, top quotes, and other insights.
Breakdowns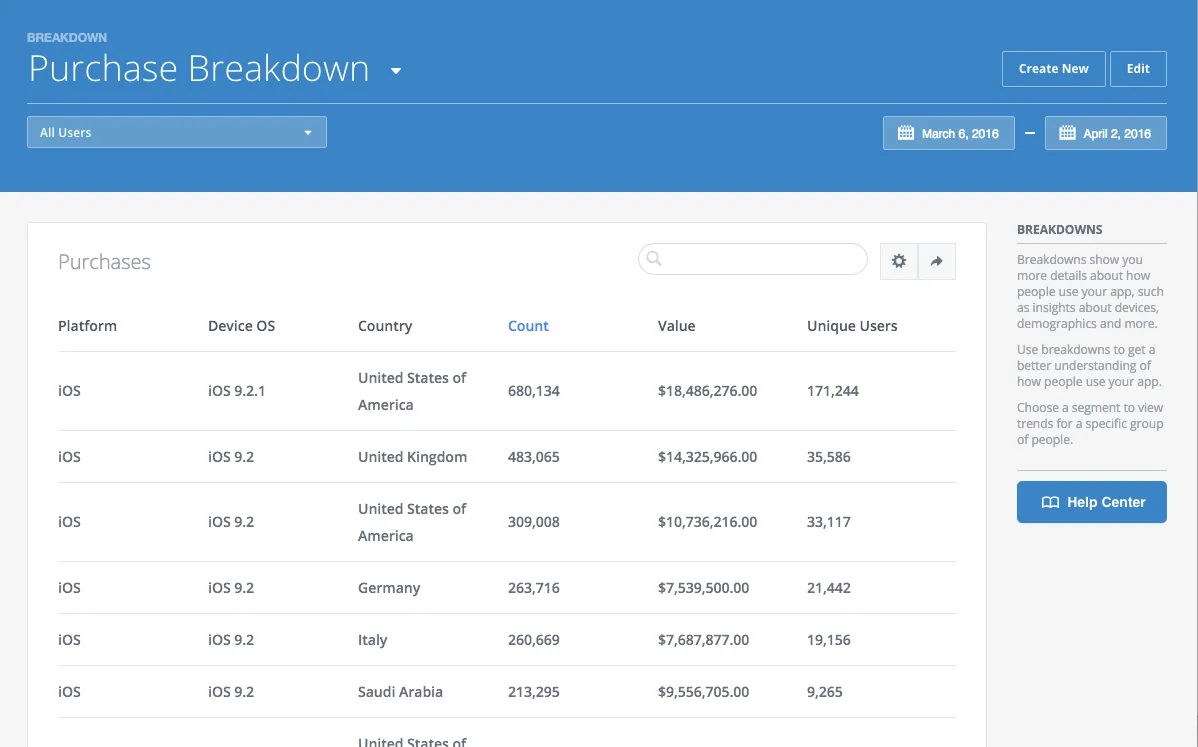 As the name suggests, Breakdowns can be used to explore data from multiple dimensions such as age, gender, country, language and to know which of this categories are yielding the most and the ones that require improved targeting
Improved Event Trends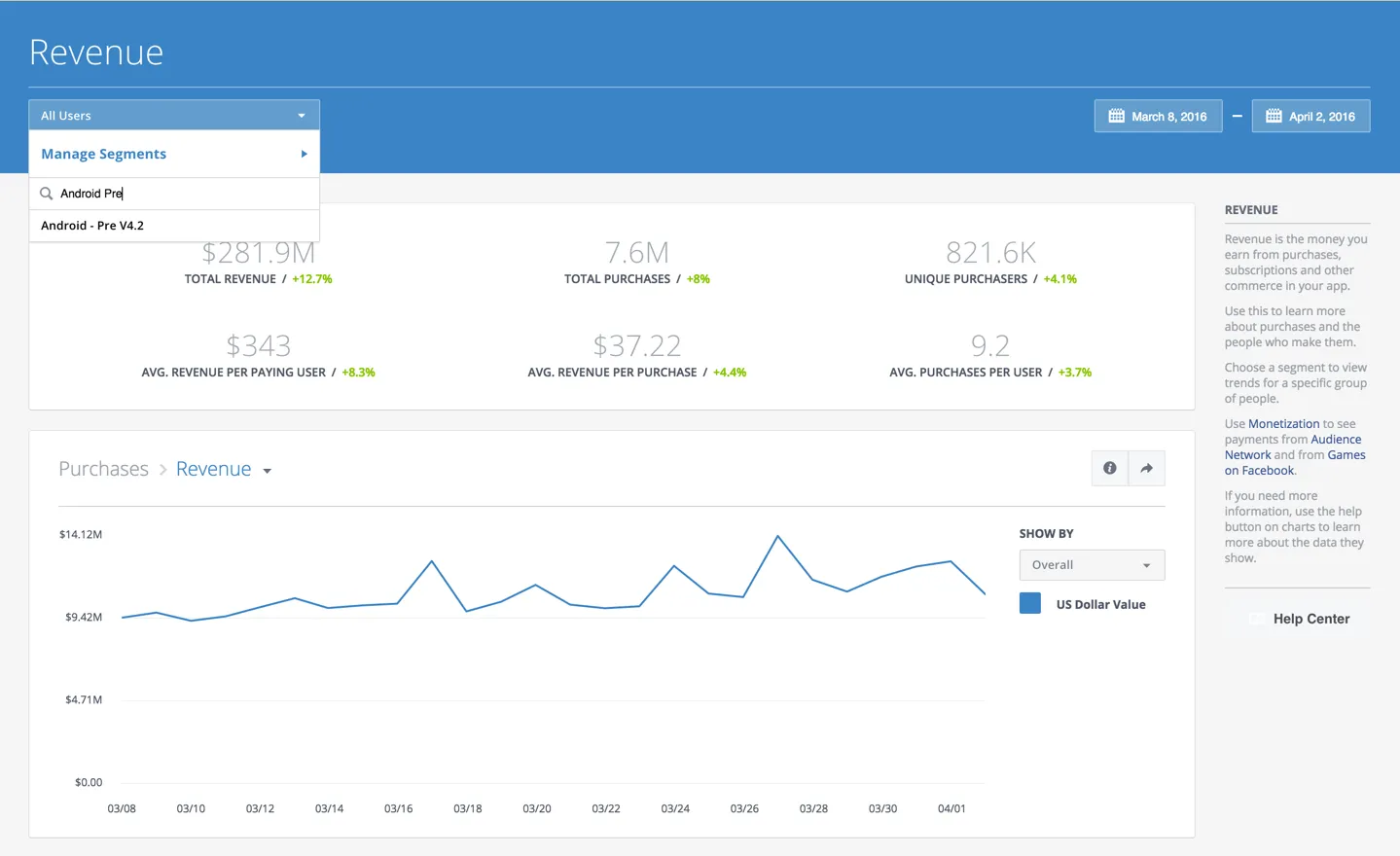 On their official blog, Facebook explained, "Improved event trends help you better understand the demographics and behavior of your audience over time. For example, you can filter revenue trends based on a segment of people using older Android devices to decide whether you should continue supporting older devices."
App Event Export API
Allows you debugs events and analyze the data offline, giving you access to 30 days worth of events.
You can sign up for a Push Notifications beta by going to the Push Campaigns section of Facebook Analytics for Apps.