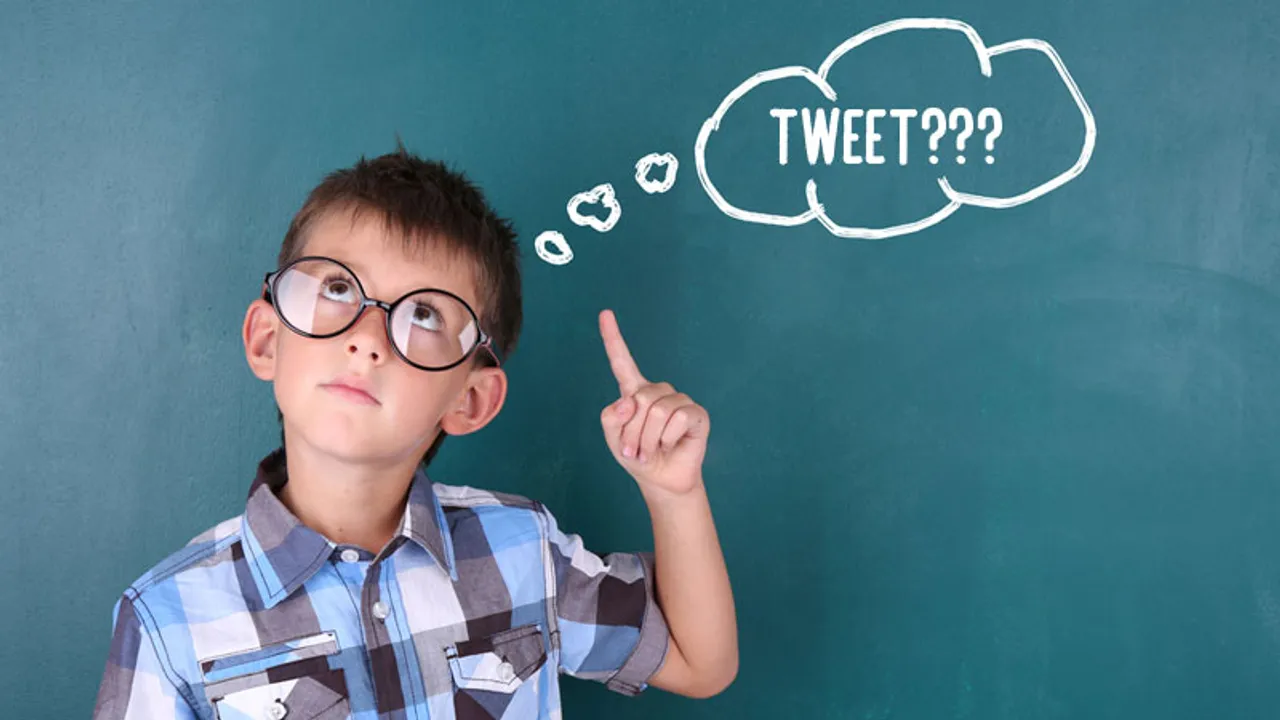 Do you remember your first tweet? The confused, half confident perseverance that you put in to finally hit the Tweet button? Yeah, you know what we're talking about!
Like a lot of us, everyone has to hit Tweet eventually, because the realm of social media is not for spectators. Brands too have entered the arena, and are tweeting away; but have you ever imagined how your favourite brand debuted on the microblogging platform?
Did they open with a joke, a cryptic message, or with a promotional post? Look no further! We bring you the first Tweets from some of the most popular brands around the world, and you can tell us who nailed their first Tweet, and who didn't.
1. I'm not sure if I'm lovin' it.

We'll be joining you very soon. Stay tuned.

— McDonald's (@McDonalds) September 15, 2009
2. Microsoft get some of that X Box spirit in you.

Hi Twittersphere! This is the official page for Microsoft consumer products and your source for major announcements and events.

— Microsoft (@Microsoft) September 21, 2009
3. A very subdued debut for Facebook, on Twitter
Make Your Voice Heard: Vote!: Technology is giving more and more people a.. http://tinyurl.com/44fr5z

— Facebook (@facebook) September 26, 2008
4. Always begin with good news!

Tata soars into the top 50 most valuable global brands - http://tata.com/article.aspx?artid=SKIHox5GhhY=

— Tata Group (@TataCompanies) March 23, 2011
5. Google once again being Google

I'm 01100110 01100101 01100101 01101100 01101001 01101110 01100111 00100000 01101100 01110101 01100011 01101011 01111001 00001010

— Google (@Google) February 26, 2009
6. Well, somebody needs social NETWORKing lessons.

Welcome all to Airtel's twitter page! Follow us & keep tweeting!

— airtel India (@airtelindia) September 16, 2010
7. State Bank of India just being what banks are.

We welcome you to our official Twitter handle. Here you will get insights on our products, banking tips and lots more! Stay tuned!

— State Bank of India (@TheOfficialSBI) April 3, 2014
8. So interesting
Infosys to announce its Q2 results on October 10, 2008. http://tinyurl.com/4kd5al

— Infosys (@Infosys) September 26, 2008
9. Snapchat

And we're live!! Download the v3.0 update from the App Store here: http://t.co/gSCHHdAg

— Snapchat (@Snapchat) September 28, 2011
10. Coca Cola just going bananas for their first tweet.
RT @Kenth Better than bananas! Zoo uses Coca-Cola to snare escaped gorilla back to habitat http://tinyurl.com/o6n8jk

— Coca-Cola (@CocaCola) May 28, 2009
11. *wipes off nostalgia induced tears*
Nokia N97 mobile computer to begin selling worldwide in June: Espoo, Finland - The highly anticipated Nokia N97,.. http://u.mavrev.com/7jz4

— Nokia (@nokia) June 4, 2009
12. Yeah Dear America and?
Dear America

— ZARA (@ZARA) August 2, 2011
13. No surprises here!
ROADPATI SE MARODPATI SE KARODPATI? pic.twitter.com/CWzOSe3j

— Amul.coop (@Amul_Coop) December 30, 2011
14. Just Hello to you too.
"hello world" mmm... too cheesy. Just "hello" from Lenovo

— Lenovo (@lenovo) January 14, 2009
15. Lets get down to business all right?
Follow Amazon Lightning Deals! @amazondeals

— Amazon (@amazon) February 14, 2009
16. Well, they came a long way from books...

Hi earthlings, I am Flipkart.com. I am a website, I speak English and I know a lot about Books that you all read.

— Flipkart (@Flipkart) July 22, 2009
17. I'm guessing green herbs were a part of the recipe for whoever handles KFC's Twitter handle.
Trying to remember the combination to the KFC secret recipe safe. It has to be around here somewhere, dagnabbit!

— KFC (@kfc) July 11, 2008
18. For a company with Entertainment in their name, Warner Bros. Why so serious?
Want to know what's up at Warner Bros.? Click on our profile URL to view our website and check out our latest press releases!

— Warner Bros. (@WarnerBrosEnt) March 10, 2009
19. I'm confused.

@Persie_Official Thanks a lot!

— adidas (@adidas) May 18, 2011
20. Beer makes you stupid, but it made Bud wiser. (not original)

This year's #SuperBowl star? Our new #Clydesdales foal — and we need help to name it. Tweet us ideas via #Clydesdales. pic.twitter.com/knVsSyQp

— Budweiser (@Budweiser) January 27, 2013
21. *hits retweet a million times while holding an oreo in the other hand*
Today is the 1st day @Oreo is Tweeting! Who loves Oreo cookies? #followme

— Oreo Cookie (@Oreo) August 2, 2010
22. What the hell Disney!?
"The more the world shrinks because of electronic communications, the more limitless becomes the province of the storytelling entertainer."

— Disney (@Disney) December 5, 2010
Brands have come a long way from Just Hello and Lightning Deals. If your pride yourself in working for a brand that aces social media, nominate for Best Social Media Brand Awards. If you have Been THERE, you can Win THIS. Nominate NOW.