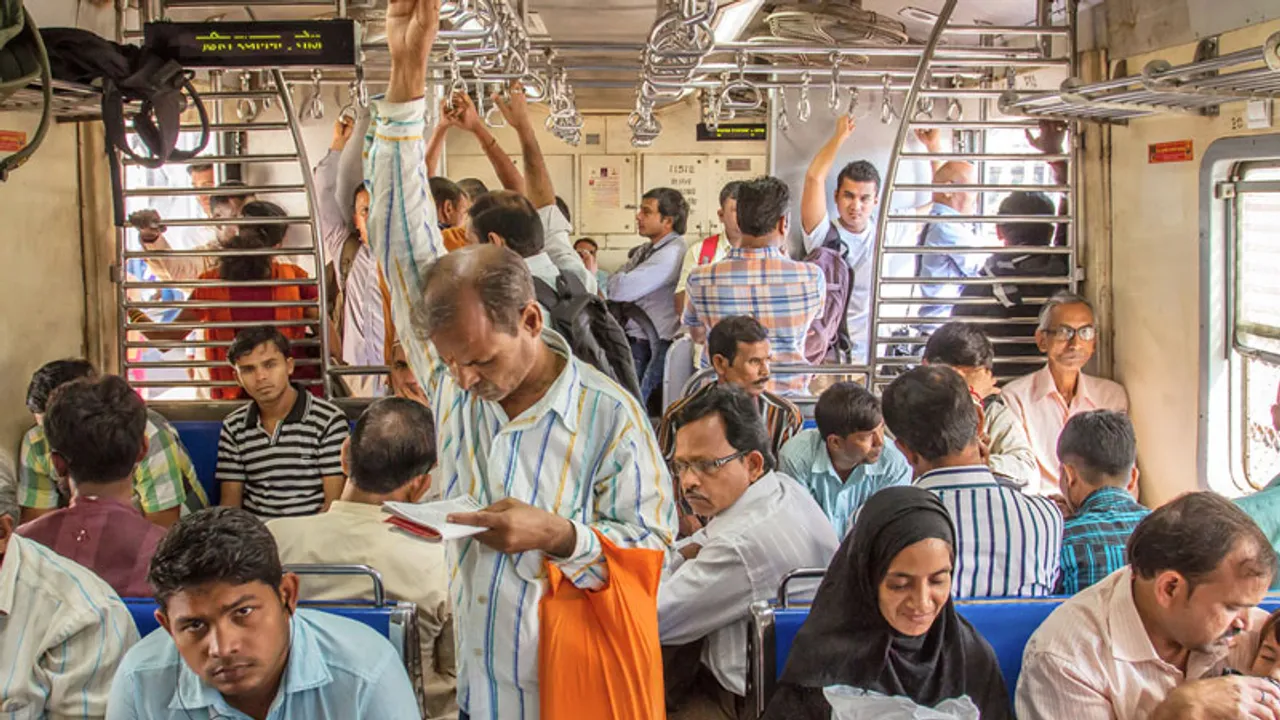 It is not just a means of transportation, it is a lifeline. The spine of the living organism that is Mumbai, the local train. The hustle and the bustle, it is what gives this beautiful city its unique identity.
So difficult to put into words what we feel about this magnanimous city which has not already been said. The local train takes from us our time, strength and a lot of athleticism, but gives us priceless memories.
AND TWEETS! Check out these tweets from the average Mumbaikar that perfectly summarise the labour, the heartbreak, the joy and the slight (grave) discomfort of the local train! Also, mostly cry since you have to catch a train the next morning.
Yes, Ranveer! Same.
When you successfully get down at dadar station during rush hours #RanveerSingh #mumbailocal pic.twitter.com/Y2mDmaQlyT

— Gaurav (@haramkhorr) December 19, 2016
*adds to resume*
Interviewer: Can you handle pressure?
Candidate: I travel in #MumbaiLocal #Hired ?

— Charanraj (@charanrajgolla) December 17, 2016
Everyone plays crowded concerts, can they play inside a crowded train?
Of all my #MumbaiLocal tweets,this is among the most delightful ones! A bunch of young men beatboxing, strumming & singing in an improm jam! pic.twitter.com/HUkdD9bnLC

— Blessen Varghese (@blessenv) December 12, 2016
C'mon, you know you have been through this...
#ThatAwkwardMoment in a #MumbaiLocal wn u dont kno whether u shud flip da page of da newspaper cz da guy nxt to u hasnt finished reading yet

— Dev Saighal (@DevSaighal) November 30, 2016
And this too..
when You enter in local Train Compartment and reserve Seats for ur friends #MumbaiLocal pic.twitter.com/zge9G3982U

— Dj (@friendlii_ghost) November 22, 2016
I bet my money on chutta being much more easily available
When you ask for a seat in the local Or ask for 2000 rupees ka change, expression same hota hai! #TrueStory #MumbaiDiary #MumbaiLocal

— Jyotika (@bee_jyo) November 29, 2016
Never lose hope, but you may lose a shoe or your earphones..
Mumbai local, see what you did to me today. Why you do this? I lost a shoe. #mumbailocal #kurla pic.twitter.com/Nl3QSt1sjk

— Milan Bhat (@BhatkaPanchi) October 24, 2016
Ummm...
It happens only in #Mumbai #mumbailocal #Mumbaikars #Farziyapa #Garba #NavratriMoments pic.twitter.com/uNQ0WrSioM

— Manjeet S Parihar (@iMsParihar) October 12, 2016
Bhai saab, andar jagah hai thoda dhakka maro!
Virar trains are so packed..you might even touch someone's soul while travelling.. #MumbaiLocal

— Dadhiwala (@IdiocreLife) October 10, 2016
*painful flashbacks from college times*
Whenever I run on the treadmill I always image myself trying to catch a local train for a 9 am lecture #mumbailocal

— srishti rhea jayin (@HumHeroine) October 7, 2016
You wanna start a fight?
Why is Borivali trending .Virar local people cannot tolerate this. #VirarLocal #MumbaiLocal

— Kapil Gosain (@KapilGosain) October 5, 2016
Decompress compartment after Dahisar
The Virar trains are so compressed that it should be renamed as we.rar #MumbaiLocal

— Jerry Bhai (@Jerrynomy) September 26, 2016
If I leave from office now, I will take approximately x minutes to get to the station and take the y train *sprints*
I have never strategized, analyzed or calculated my moves until I traveled in trains. #MumbaiLocal @mumbairailusers

— Ashlesha Mumbarkar (@iAshlesha) September 21, 2016
If you have such funny experiences with Mubmbai locals, let us know at team@socialsamosa.com.