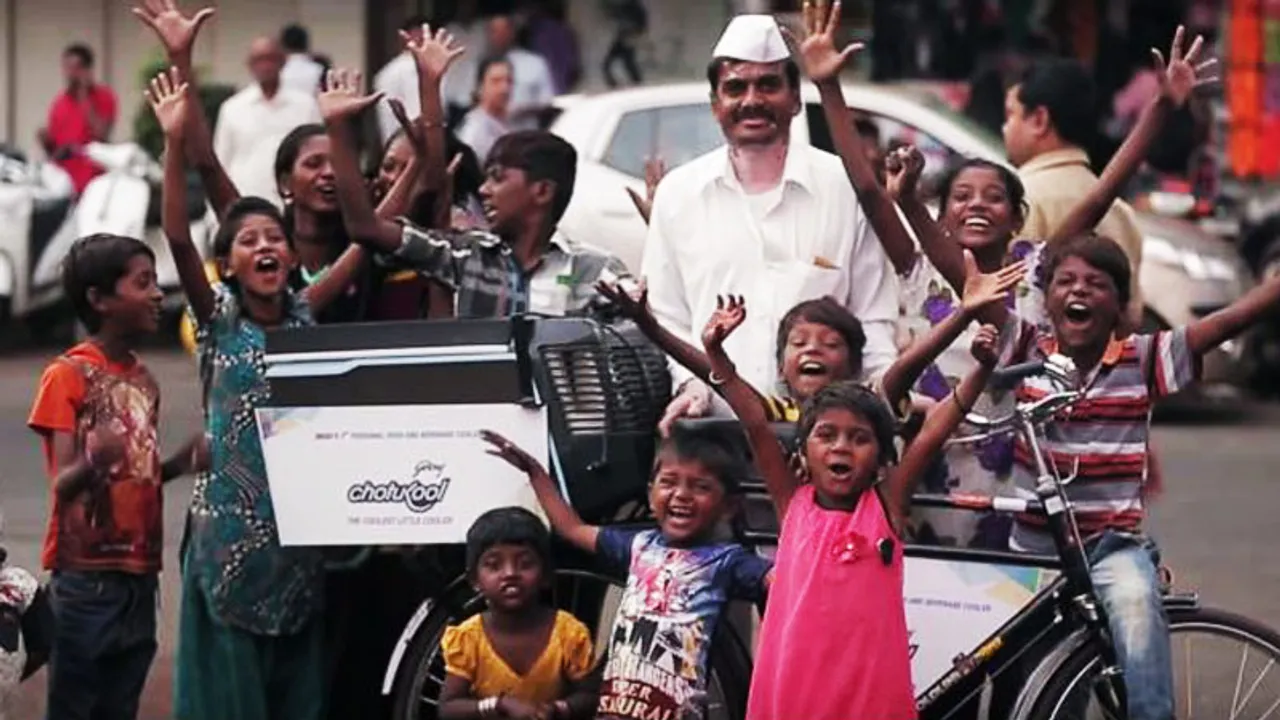 Brand
Godrej Appliances
Agency
WAT Consult, AdFactors PR, CampHire
Godrej Appliances used their stature in the industry to work side by side with NGOs and Mumbai's iconic dabbawallas in order to tackle the social issue of malnourishment and hunger.
Objective
Choosing to act when there are millions of malnourished and food deprived people across the country, Godrej Appliances launched #UnHungryIndia, an initiative to curb this social problem by providing the dabbawallas with Chotukool, a storage box that enables them to collect food and distribute it among the hungry population.
Execution
#UnHungryIndia being an offline initiative and activity, Godrej Appliances leveraged social media to maximize the impact and spread awareness around the campaign through their social media channels.
To generate buzz before the launch of #UnhungryIndia, a teaser was unveiled on Facebook to inform the social media audience about the existing problems of malnourishment and food wastage in India.
Following up the pre-buzz activity with a press meet to launch the campaign, it was broadcast on social media through Facebook Live and on Twitter with Live Tweets covering the event. Further emphasizing on the subject, the brand created a short film to urge the audiences to avoid the wastage of food.
The Rotibank initiative, an inspiration behind Godrej's initiative also completed a year and the brand paid their respect to the dabbawallas who made it all possible.
Godrej also undertook Influencer Marketing exercises on Twitter to reach out to the maximum number of people and spread the word about #UnHungryIndia. The entire initiative was made possible through Godrej Appliance's custom made bicycles fitted with the Chotukool storage box that helped collect, store and deliver the food to the ones in need.
Donate your extra food from tonight's NYE Party to the Dabbawalas to create an #UnHungryIndia @GodrejAppliance https://t.co/5JoSGpIqtH

— Branded Bawi (@ZeniaIrani) December 31, 2016
Mumbai,the awesome Dabawallas are running "Roti bank" Donate your extra food to them #UnHungryIndia @GodrejAppliance https://t.co/zmEpPILYY0

— monika (@monikamanchanda) December 31, 2016
Results
The primary objective of the campaign, which was to conserve food and deliver it to the ones who needed it the most was accomplished due to the Chotukool storage boxes and social media that helped reach millions of people to inform them about the cause.
This year let's do something different and make some new resolutions. Contribute to build an #UnHungryIndia pic.twitter.com/Fo2NYLkUqc

— Godrej Appliances (@GodrejAppliance) January 5, 2017
More than 900kg of food was conserved and distributed by the dabbawallas per month.
The inaugural press meet that was broadcast through Facebook Live was viewed by more than 6.6k people, and on Twitter, the Live Tweets managed to reach more than 11k people.
Facebook posts delivered a cumulative reach of more than 5.6lacs with an engagement rate of more than 4.1%, with the short video gathering more than 200k views and a reach of more than 700k. The engagement rate on the video peaked at 27.5% that helped Godrej spread awareness.