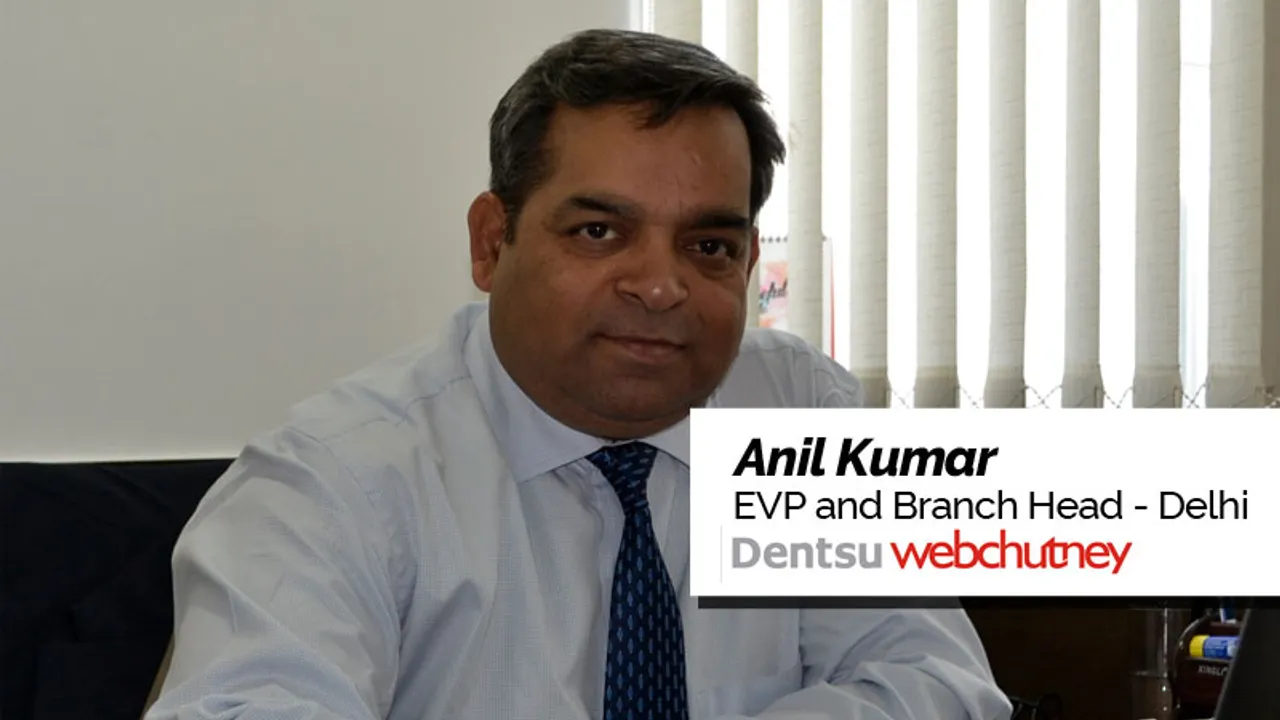 Anil Kumar will be based out of Delhi and will report to Sidharth Rao, CEO and Co-Founder, Dentsu Webchutney.
Anil will lead key accounts like Airtel, IndusInd Bank, Canon, Tetra Pack, Hike, Payback, DS Group and ITC amongst others.
Anil is a seasoned marketing professional with over 18 years of work experience with India's leading advertising agencies - FCB, Grey, TBWA, Contract and Lintas. This long stint was followed by another 5 years as Executive Director, Millennium Spire, a Singapore based FDI fund that he helped grow from $20 million to a $1 billion operation. This success fuelled Anil's passion for nurturing start-ups and led to co-founding of inQbis - a boutique business consulting firm focussed on providing strategic and marketing direction to early-growth ventures in infrastructure, agri-products, retail design and e-com sectors.
Speaking on joining Dentsu Webchutney, Anil said, "I am seriously inspired by the impact of Digital, both as a medium and a technology, on our day to day lives. It is fast changing the human behaviour itself. For a marketing professional, Digital is the ultimate delight because of its tremendous ability to sharply identify and establish the shortest route possible to the target audience; and what better place than Dentsu Webchutney, the pioneers in digital, to immerse oneself into this arena and explore."
Commenting on Anil's appointment, Sidharth said, "Digital is fast moving from a creative-communication arena to being a business-enabler. Anil, with years of mainline advertising experience coupled with extensive hands-on marketing experience, presents a combination that can help our teams appreciate the real-business issues more holistically and recommend solutions that can positively impact our client's bottom lines. We look forward to Anil steering our largest branch to next levels of growth and recognition."